3 Waterfalls and Dalat Countryside Tour
Coming to Da Lat you not only have a chance to see flowers, Beautiful Pine forest. Besides, there are also famous waterfalls attached with many romantic legendaries.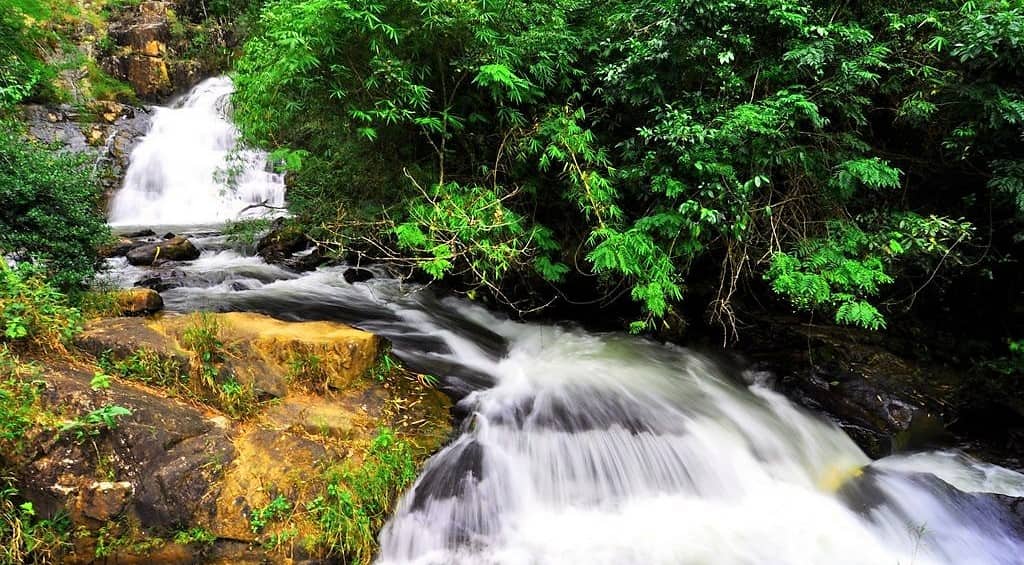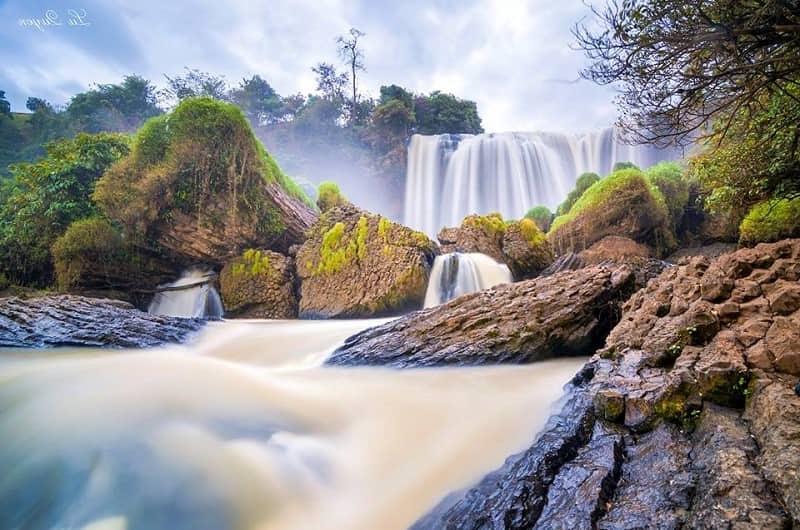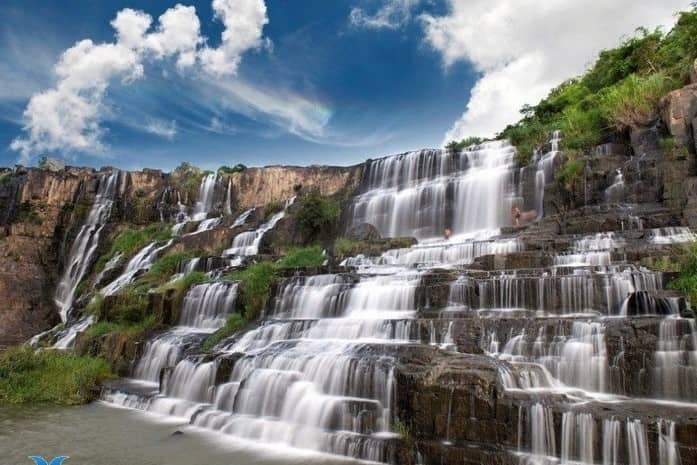 Vạn Thành Flower Village:  is renowned as the largest flower village in Viet Nam, cultivating a diverse range of flowers that not only support the local market but are also exported worldwide. A visit to this village allows you to witness the meticulous work of our skilled farmers and the advanced techniques used to grow these exquisite flowers. Capture stunning pictures of the blooming blooms and immerse yourself in the beauty of this floral paradise.
K'Ho Village: Visit K.ho Village in Đà Lạt to learn about the local culture, interact with the original inhabitants, and gain insights into their way of life. Engage in conversations, experience their traditions, and deepen your understanding of the local community.
Weasel coffee plantaion: Embark on a unique experience at the Weasel Coffee Plantation, where you can witness and taste the world's most expensive coffee. Indulge in the distinct flavor of this rare coffee while surrounded by fresh mountain air. Gain fascinating insights into the cultivation of coffee trees, from harvesting to processing, and expand your knowledge of this prized beverage.
Elephant waterfall.
A beauty completely without human intervention hand. A wild beauty as the message itself of the plateau. The Elephant Waterfall, also known as Lieng Rhoau Waterfall, is one of the beautiful waterfalls of the majestic Tay Nguyen Mountains with a height of over 30m, 15m wide, not far from Linh An Pagoda. Although located in the town but the waterfall still retains the charm. In 2001, Dalat elephant waterfall was recognized as a national landscape monument.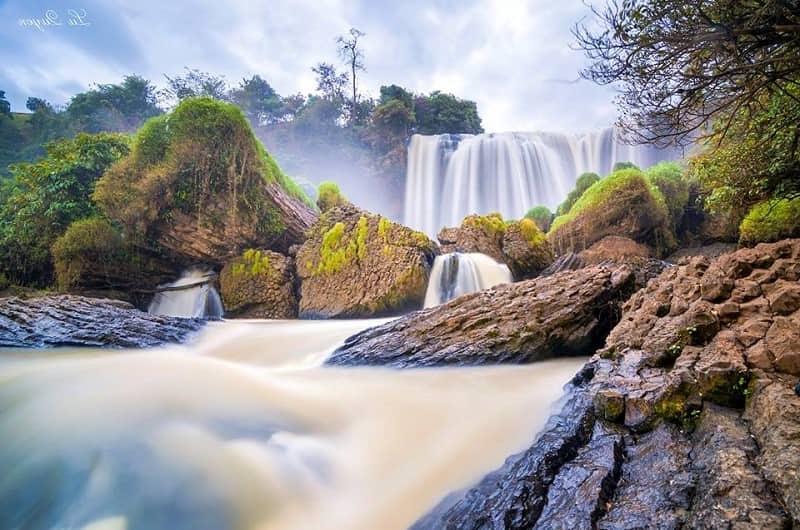 Pongour waterfall.
Pongour Waterfall is about 50 meters high, divided into seven cascading waterfalls, viewed from a distance as beautiful as a beautiful woman's hair. The big ones, on the cascading waterfalls that make the white foam flying.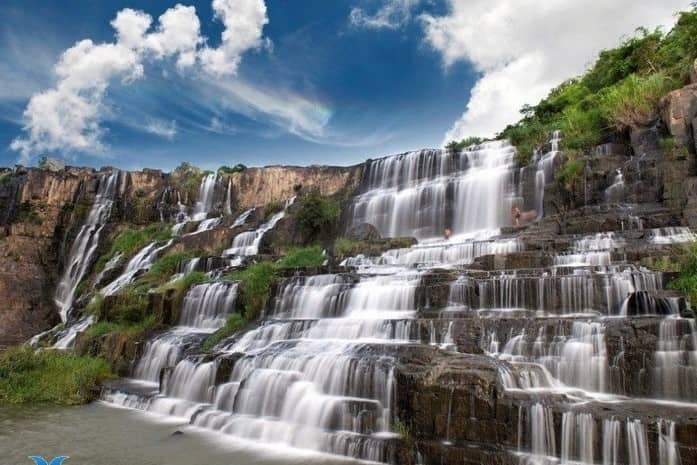 Datanla Waterfall.
Located away 8km from the city, Datanla Waterfall is one of the favorite places of visitors, who come to Dalat. There is always a large amount of water due to the upstream of the water source is always stable. As the water flows through many stone steps, the waterfall is noisy. With a height of about 20m, the waterfalls down to form a place where is called "Suoi Tien". The upper part has a deep cliff, which is locally known as "Death Valley". According to the legend, hundreds of years ago, thanks to this area, an army of indigenous peoples hide behind the waterfall from the battle against the Cham, That saved their forces.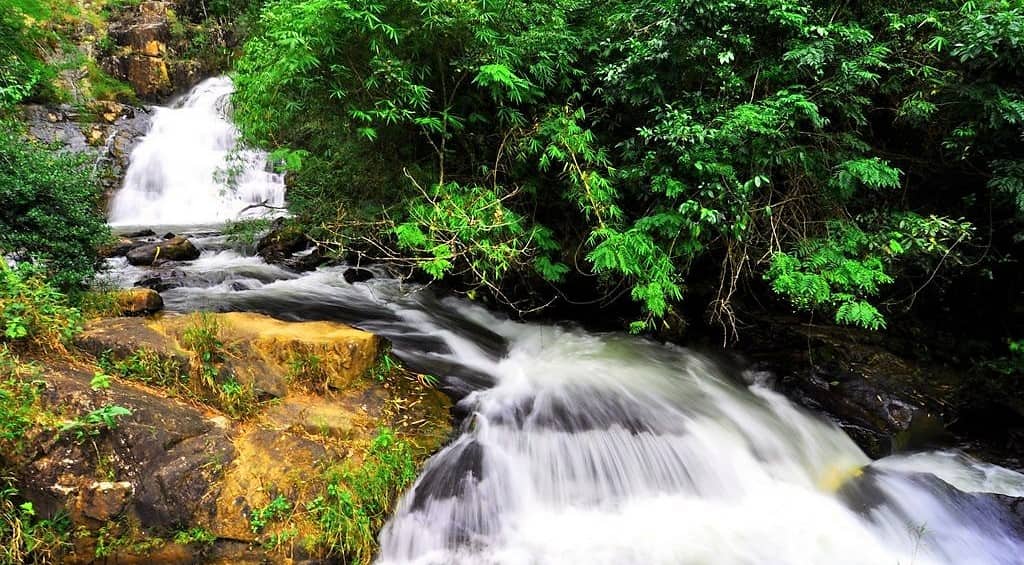 Luch: We will eat food at a local restaurant with many foods you can choose; such as spring rolls, rice noodle with beef, chicken., fried rice, steam rice.... Clean and reasonable price: ( about 50.000 Vnd/ person ( 2,2 USD)).
Advices

:
Wearing shoes will be better for the waterfall.

Bring some extra money if you want to buy things.

We will bring some umbrella for you in case it rains. But you should check the weather. to bring your own raincoat if you want to wear your own one.

Tip for guide and driver: Our culture doesn't have tips. but you can tip them if you want to. it based on how satisfied you are.
Extra information:
Transportation: private car (  =<5 persons: 7 seat car )  ( =>6 persons : 16 seat Van)
Pick up and drop at your hotel or anywhere you want in the City  ( 

pick up from the airport: 

pay extra: 20 Usd).

pick up time:

 8.30 am
Tour includes all entrance fees. Car. driver. English speaking tour guide. one bottle of water.

Not included:

 Your food,

Rollercoaster

at the Datanla waterfall.

Hidden fee:

 No hidden fee. No commission places
Price: (Private Tour) ( Discount for a bigger group)
| | | | | | | | | | |
| --- | --- | --- | --- | --- | --- | --- | --- | --- | --- |
| Pax | 2 | 3 | 4 | 5 | 6 | 7 | 8 | 9 | 10-12 |
| Usd/pax | 55 | 45 | 40 | 38 | 35 | 33 | 31 | 29 | 26 |
Included: Water, Entrance Tickets, Driver, Tour Guide. 7 seat car.