DALAT-NHA TRANG IN ONE DAY
Nha Trang beach is one of the most beautiful beaches in Vietnam if you are planning to go to Nha Trang but you afraid to go by Dalat bus with a crazy driver, we are here to support you,
We Tailor one day tour from Dalat to Nhatrang with very reasonable price for you and also give you a chance to see many beautiful destinations on the Trip. The tour without tourists, only some at the pagoda.
The tour starts at 8 pm and finishes at 4 to 5 pm, The tour will end in Nha Trang if We start in Dalat, and Will be ended in Dalat if we start from Nha Trang
Pictures: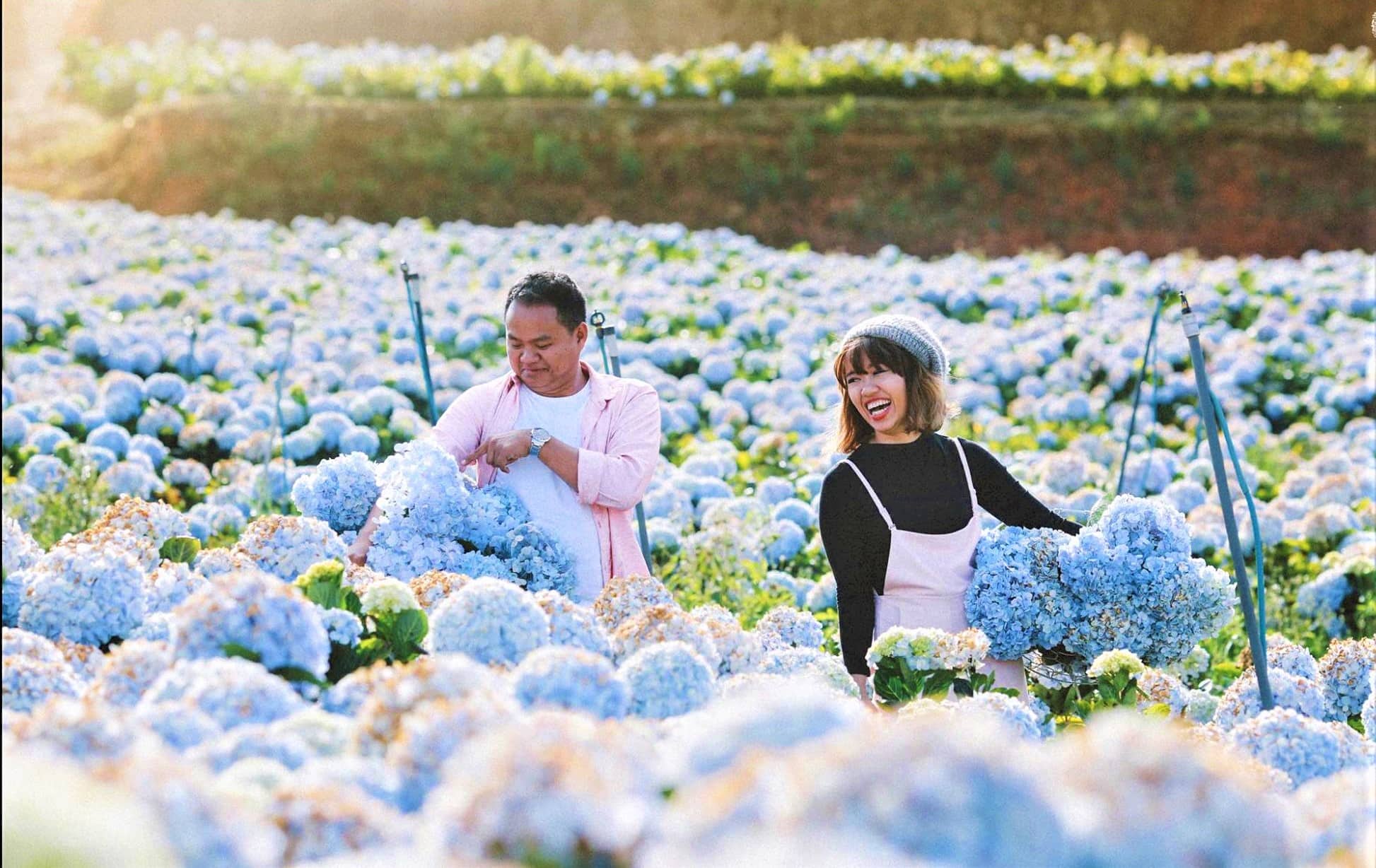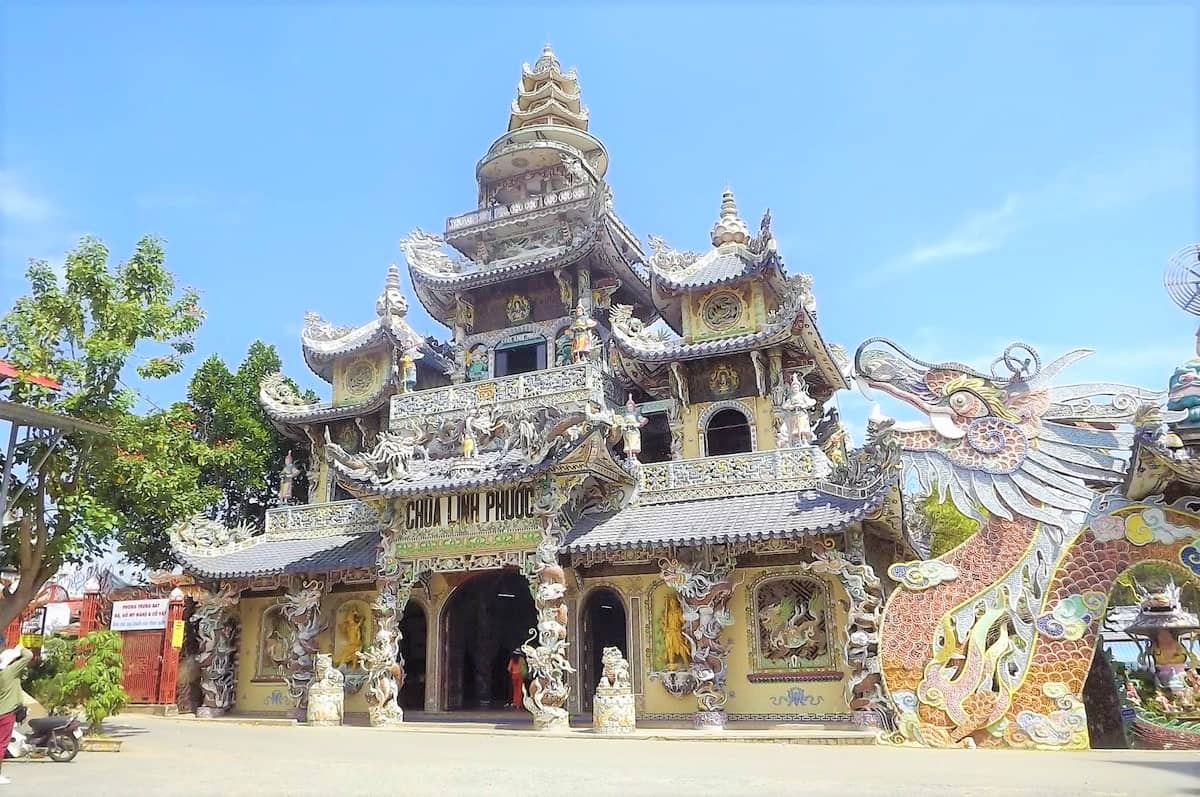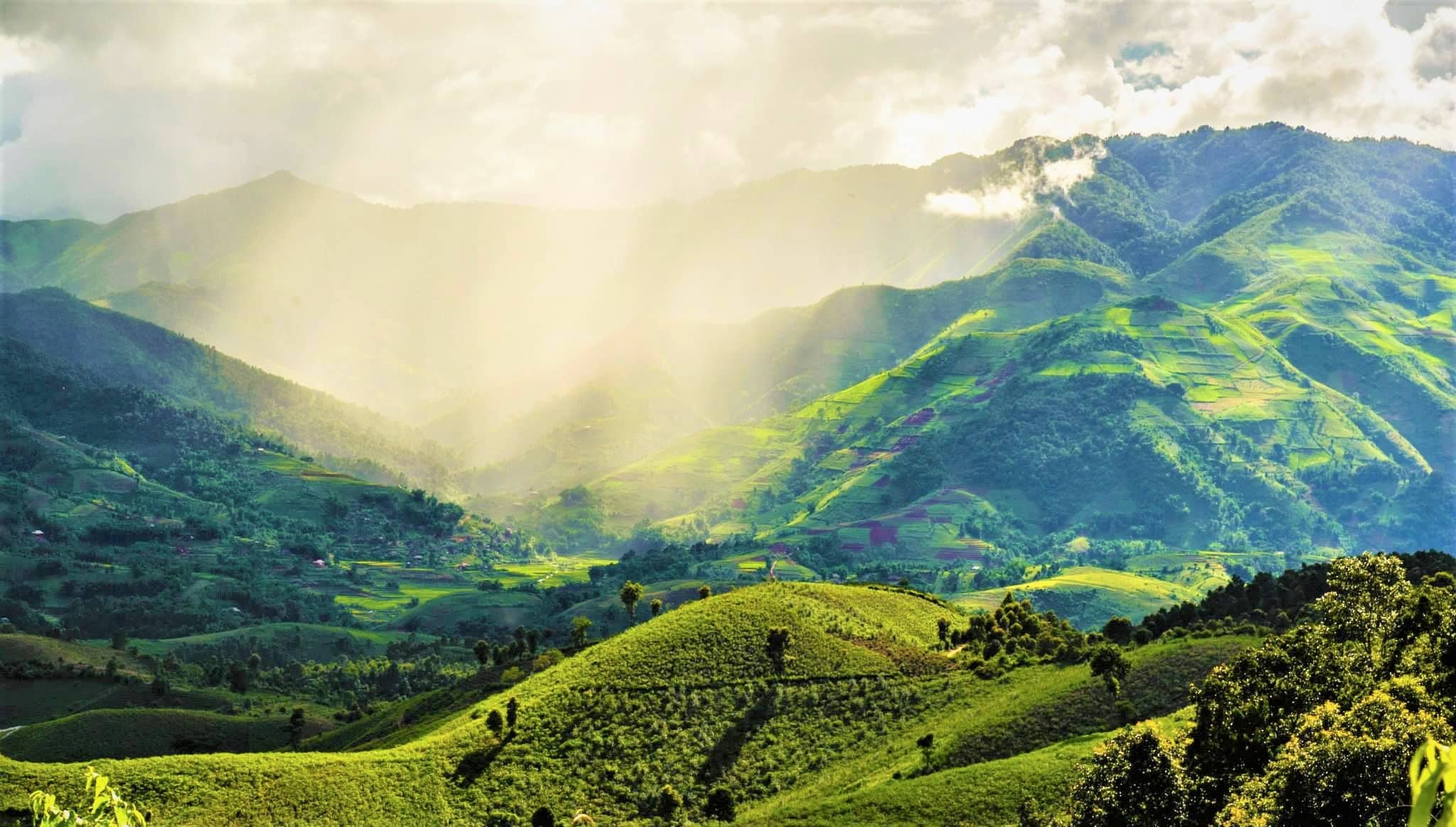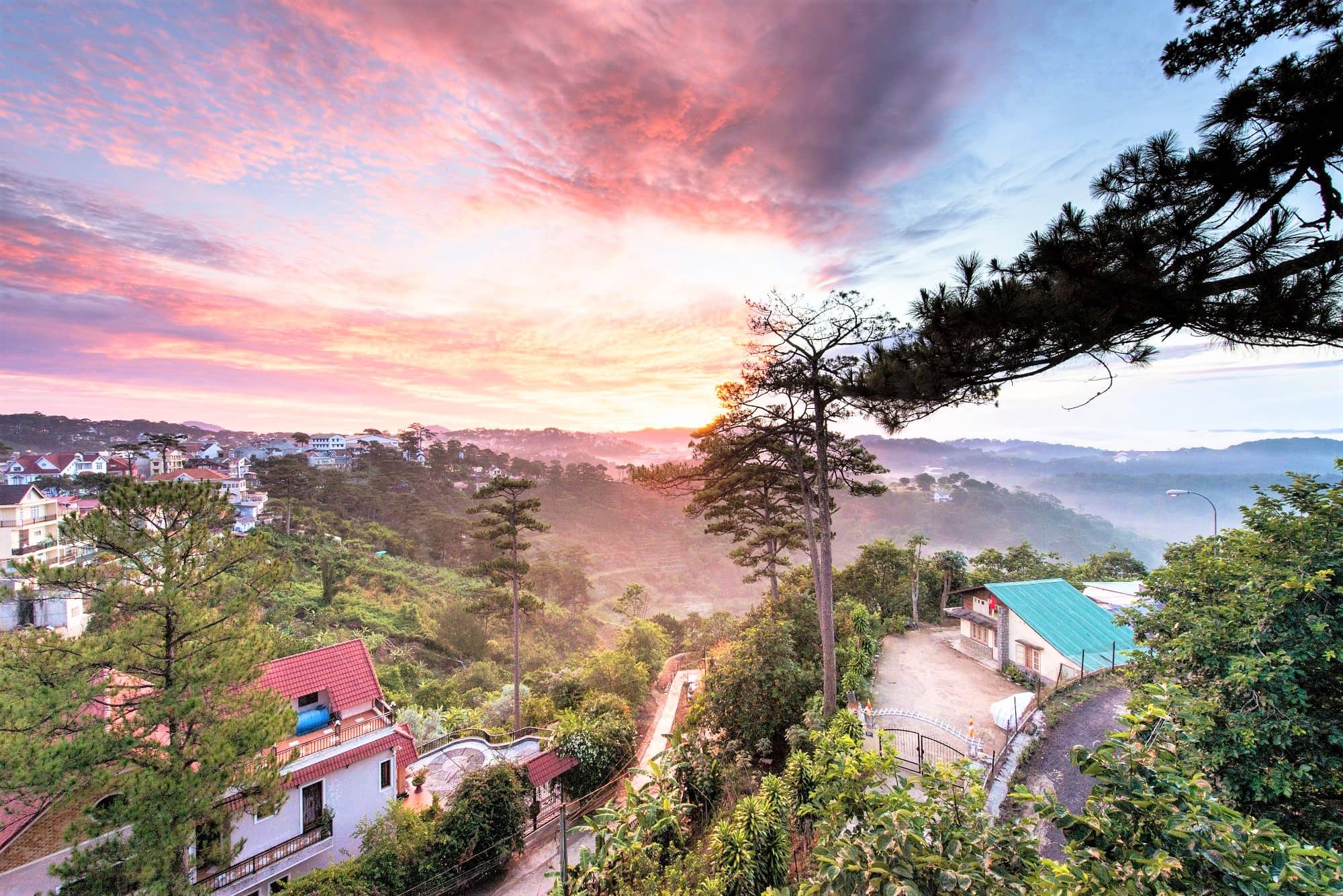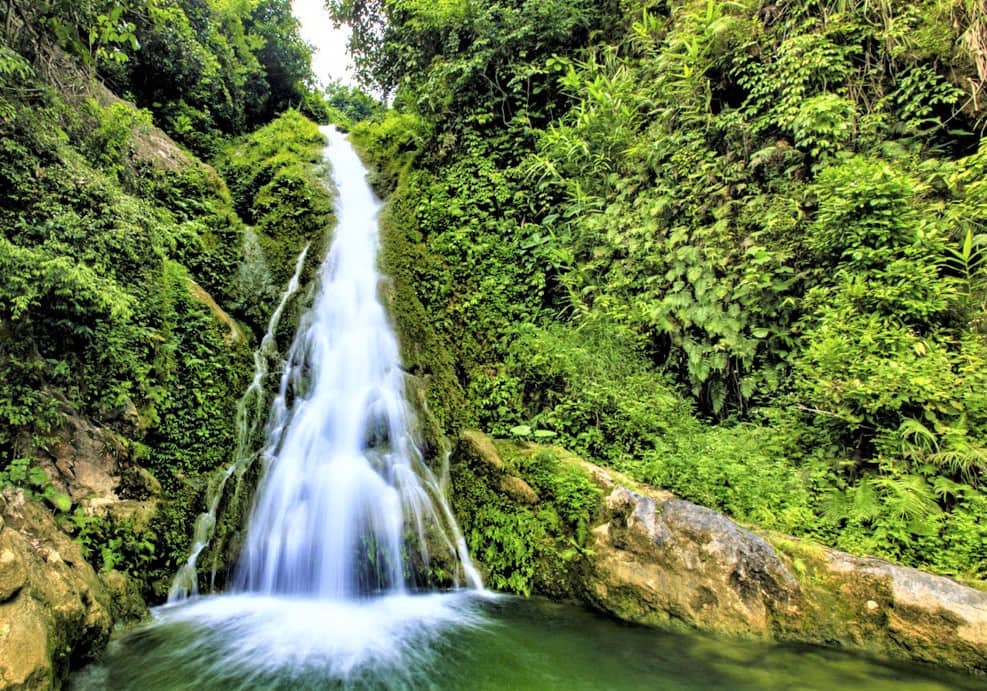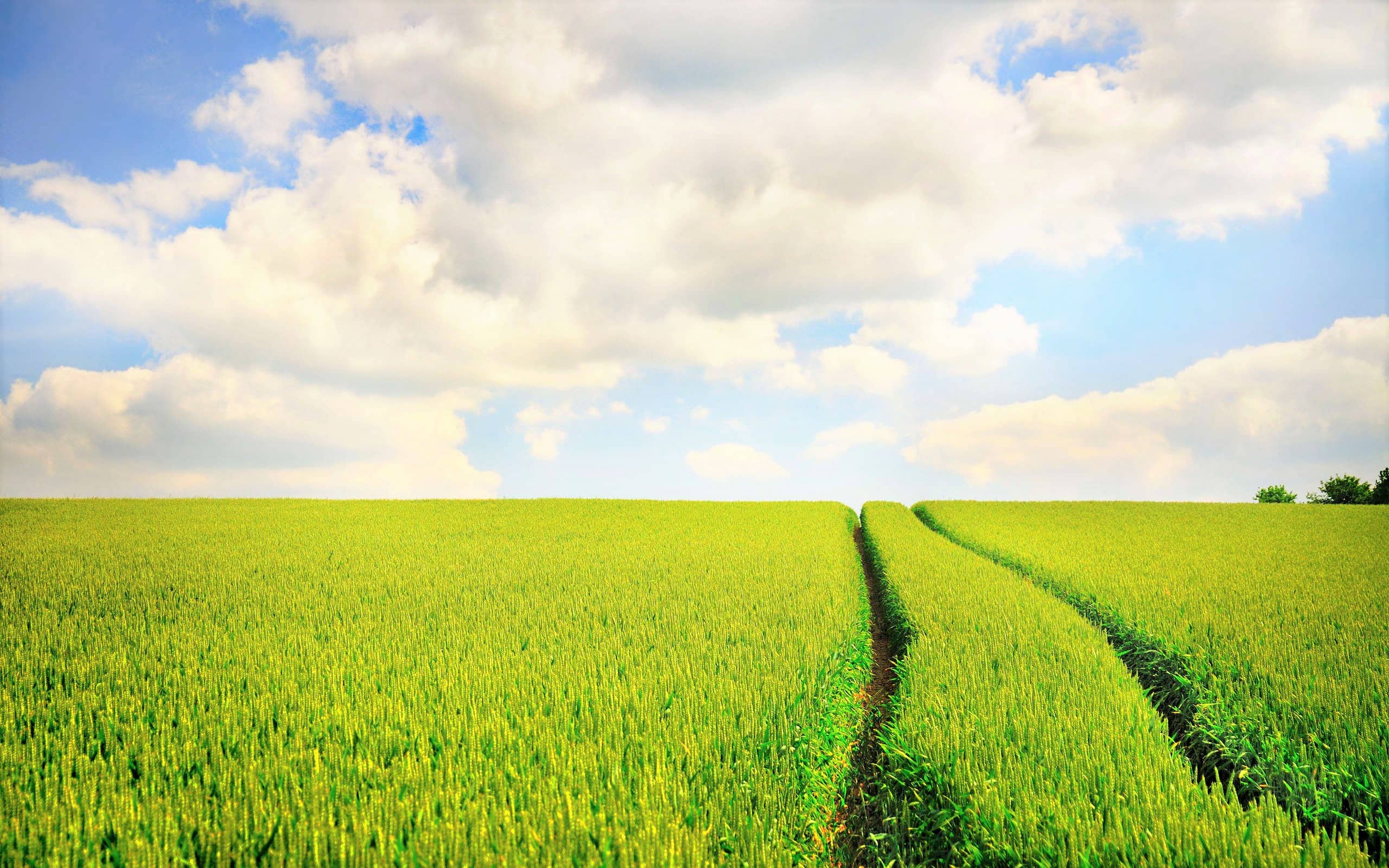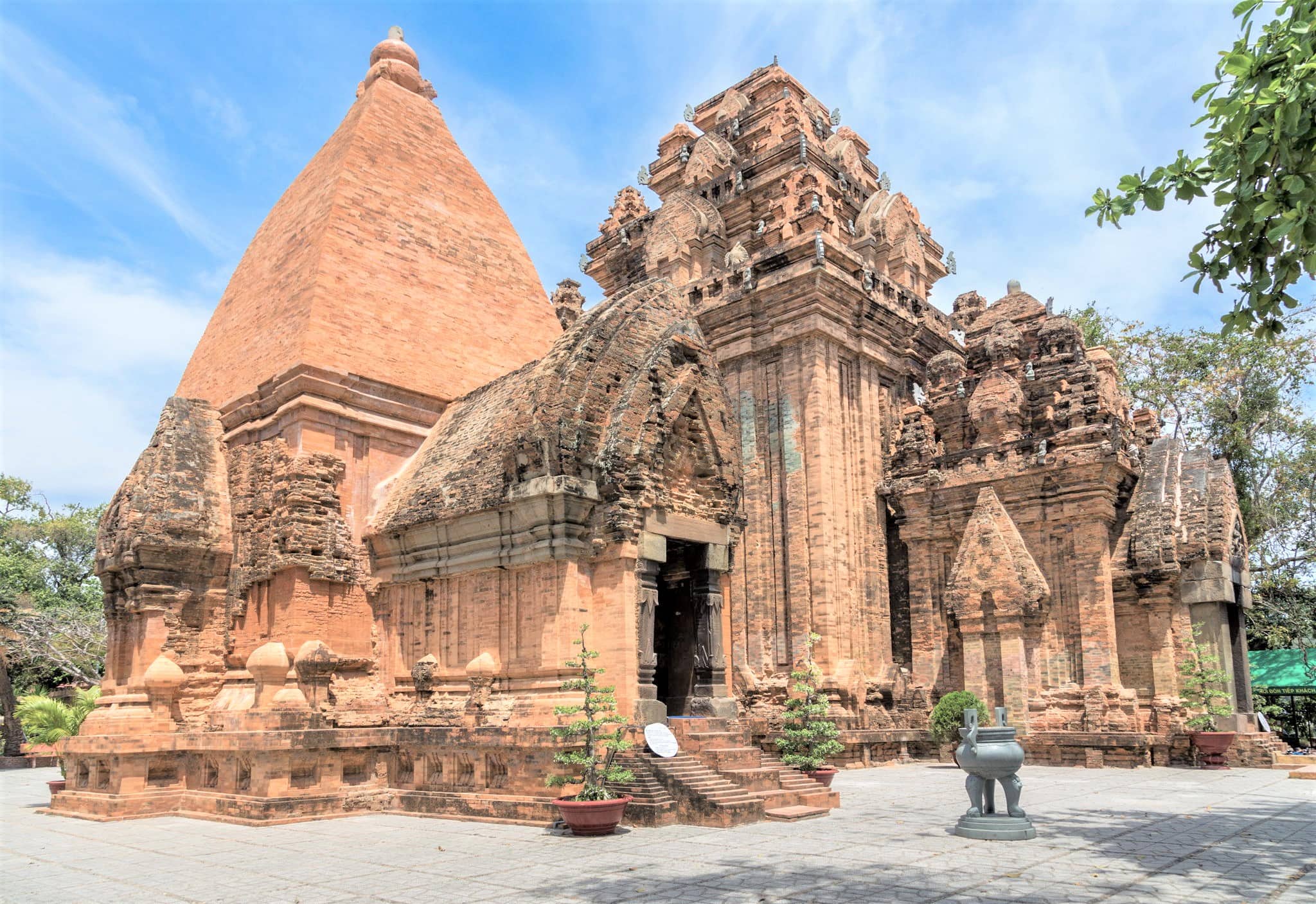 Our itinerary

,
Linh Phuoc Pagoda. this is the biggest and most beautiful pagoda in Dalat city, which made from ceramics of Broken bottles, plates...
Hydrangea Flower Farm: A huge farm with only one kind of flower, you will feel like getting lost in a flower world.
Dalat Greenhouse View: where you can take pictures of the whole city and see all white color of the Green Houses which people taking care flower inside.
Omega Pass: The most beautiful pass in Vietnam you will see the different flora changing by changing the altitude from Conifers to rainforest and then the sea.
Stop at a waterfall on Bidoup national park where you can swim and enjoy the fresh and cool, clean water of the mountain. 
see agriculture of that region, see the Tapioca tree, and huge rice field in yellow color. stop to take pictures and our guide will introduce the way they take care of rice. 
Ponagar Tower, Visit Cham's Tower to see the ancient architecture of an old kingdom have been lost.
Description.
The tour starts at 8.30 at your hotel. our guide take you around Dalat to see the landscape in the morning, enjoy the sunshine and our guide will tell you some information of Dalat and keep following to visit the Linh Phuoc pagoda, one of the oldest Pagoda in Dalat, which was built in 1949 and rebuilt in 1990. The pagoda brings a unique architecture. They use thousands of broken bowls and bottle fragments to decorate the wall and statues. a Dragon which decorated by 12000 glass beer bottle. go underground to see a despite hell, they describe what we will get after died and how we will be treated if caused bad things when we still alive.

Visit the Hydrangea flower Farm. our guide will take you to visit a farmer's farm in Dalat. Where you can see Many agricultures terraces. and a large hydrangea farm with more than 4 hectares of only one kind of flower, enjoy the cool weather and breezing wind blowing. you will get lost in the middle of the miracle colorful blooming flower. here you can take some pictures for a memory of Dalat city.

Get on the Omega pass, one of the most beautiful Pass in Vietnam. going through the mountains of Bidoup nation Park, It is considered by scientists to be one of the 221 world endemic bird centers and one of the four centers of biodiversity diversity in Vietnam. Many waterfalls on both side of the road and the changing of plants outside from the needle leaves trees to Hard leave, Rainforest, and the meadow. feel the weather changing from 2100 meter to 0 meters above the sea level. We stop on at a waterfall for you to take a picture and if you want. you can play with water at the waterfall

See some agriculture farms of the regions, it relates to our local culture, habits and also the history of its value during the Vietnamese war.

Visit Ponagar tower, the place belongs to an ancient kingdom, Which lasts from 192 to 1832, Visit them to know more about their beautiful culture, religion and see their traditional Dance. See the unique architecture of the building, which knows ancient cannot explain how they can build it.

Drop you at your hotel and our tour finishes.
Luch: We will eat food at a local restaurant with many foods you can choose; such as spring rolls, rice noodle with beef, chicken., fried rice, steam rice.... Clean and reasonable price: ( about 50.000 Vnd/ person ( 2,2 USD)).
That just a short description for you to have an image our tour. But our guide, each person has their own strength. so he will make your own tour base on his knowledge and skill. But we all confident that we can bring you the best time in Vietnam.
Advice:
Wearing shoes will be better for the waterfall.

Bring some extra money if you want to buy things.

We will bring some umbrella for you in case it rains. But you should check the weather. to bring your own raincoat if you want to wear your own one.

Tip for guide and driver: Our culture doesn't have tips. but you can tip them if you want to. it based on how satisfied you are.
Extra information:
Transportation:

 private car (  =<5 persons: 7 seat car )  ( =>6 persons : 16 seat Van)

Pick up and drop

 at your hotel and drop at your hotel in Nhatrang.
pick up time: 8.30 am

Tour includes all entrance fee

. Car. driver. English speaking tour guide. one bottle of water.

Not included:

 Your food

Hidden fee:

 No hidden fee.
Price for our tour:
| | | | | | | |
| --- | --- | --- | --- | --- | --- | --- |
| pax | 2 | 3 | 4 | 5 | 6 | 7 |
| Usd/pax | 85  | 65 | 50 | 45 | 45 | 42 |