3 Days Package Dalat Tour 
Dalat Private Tour Package
Pictures: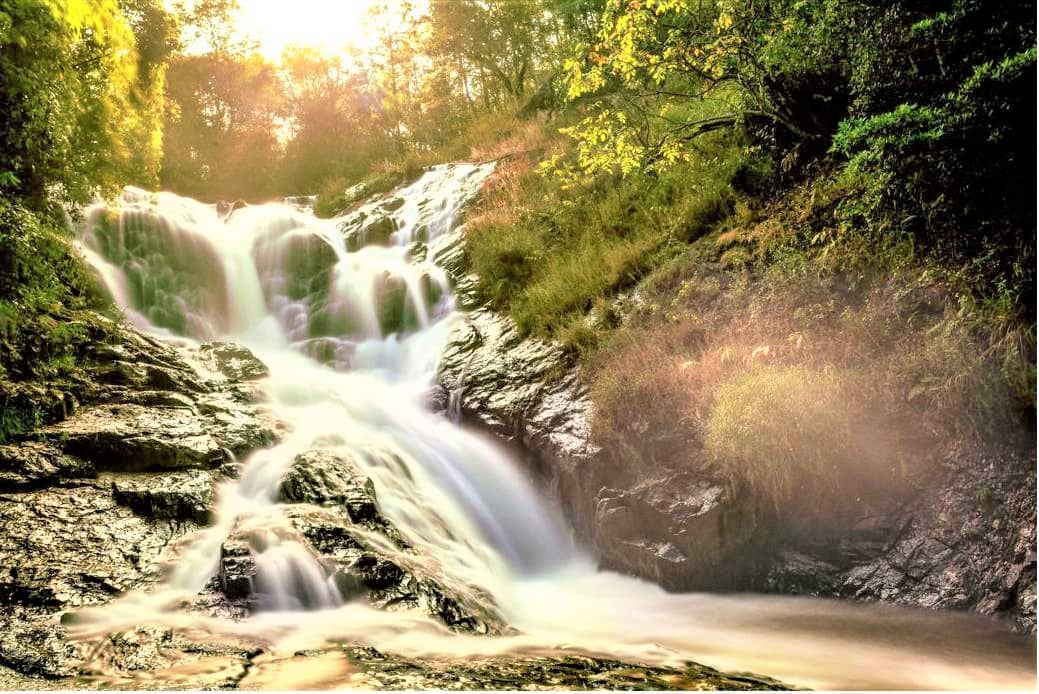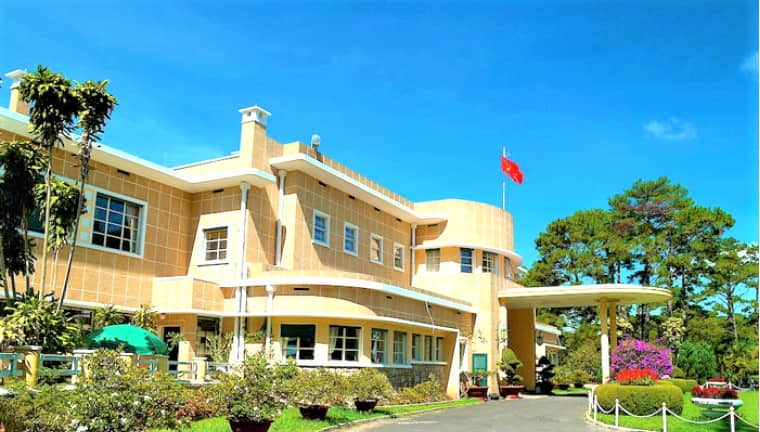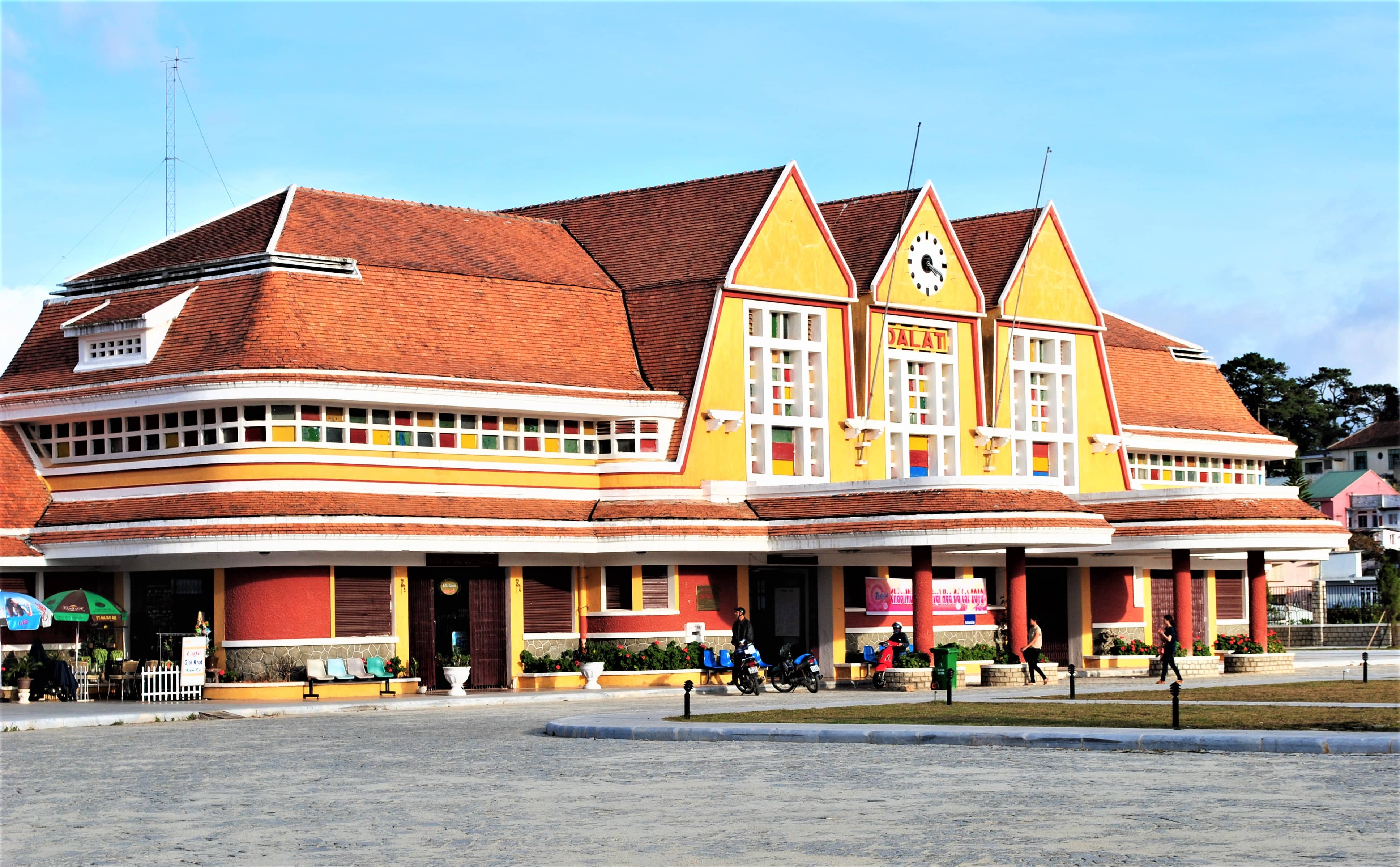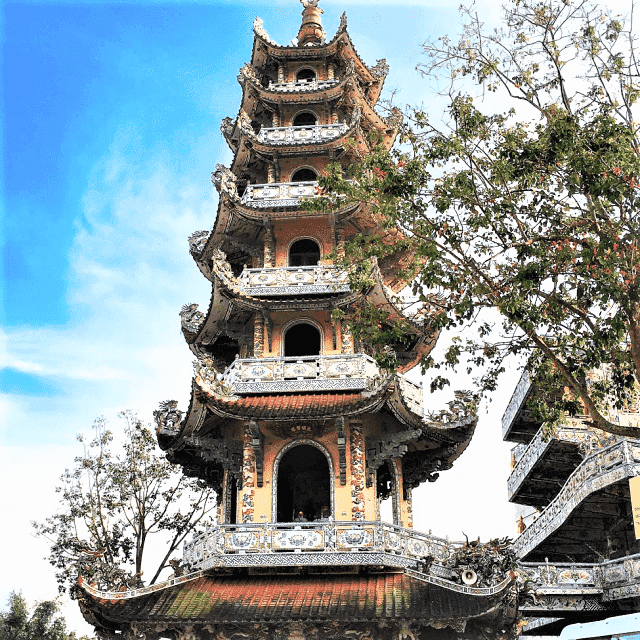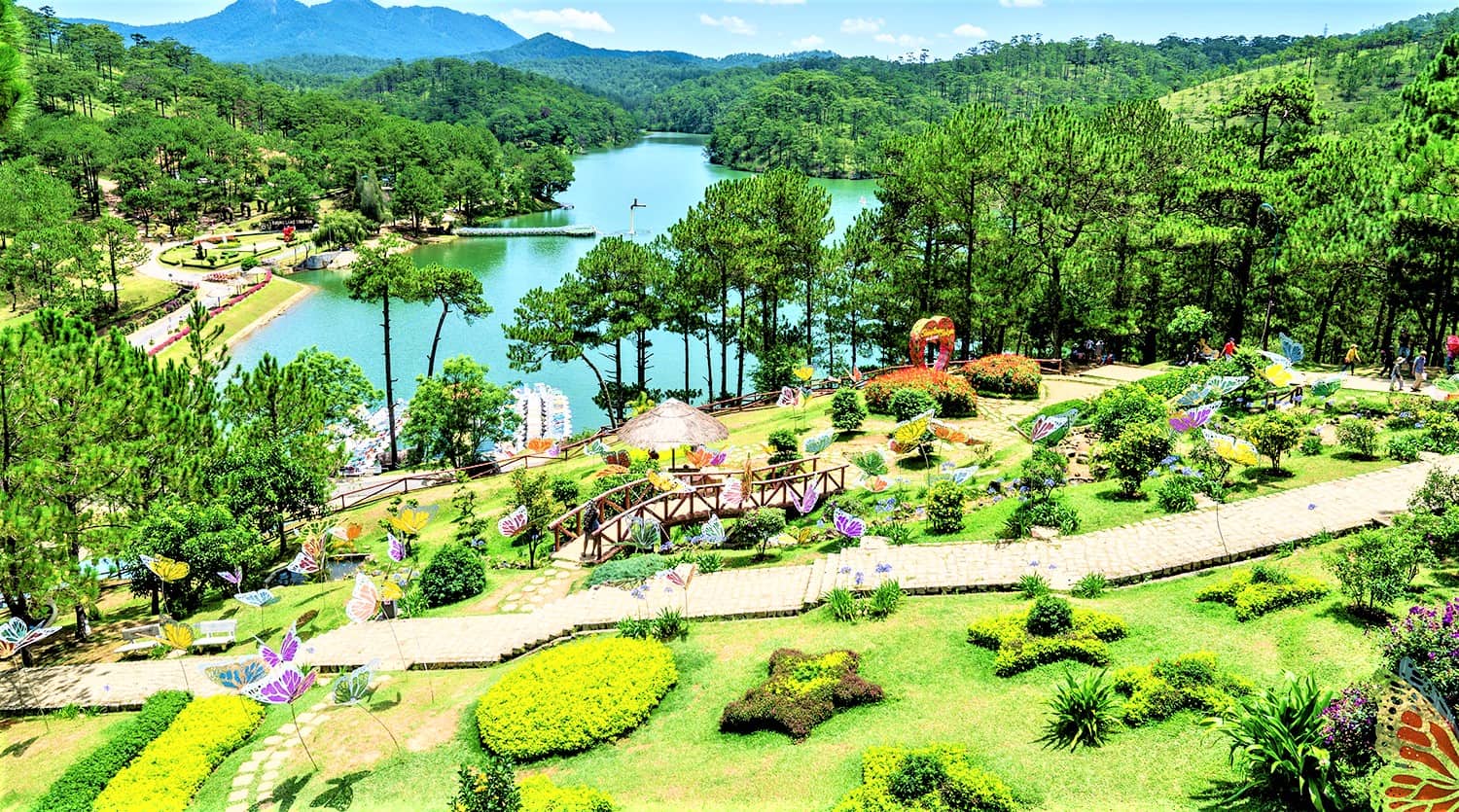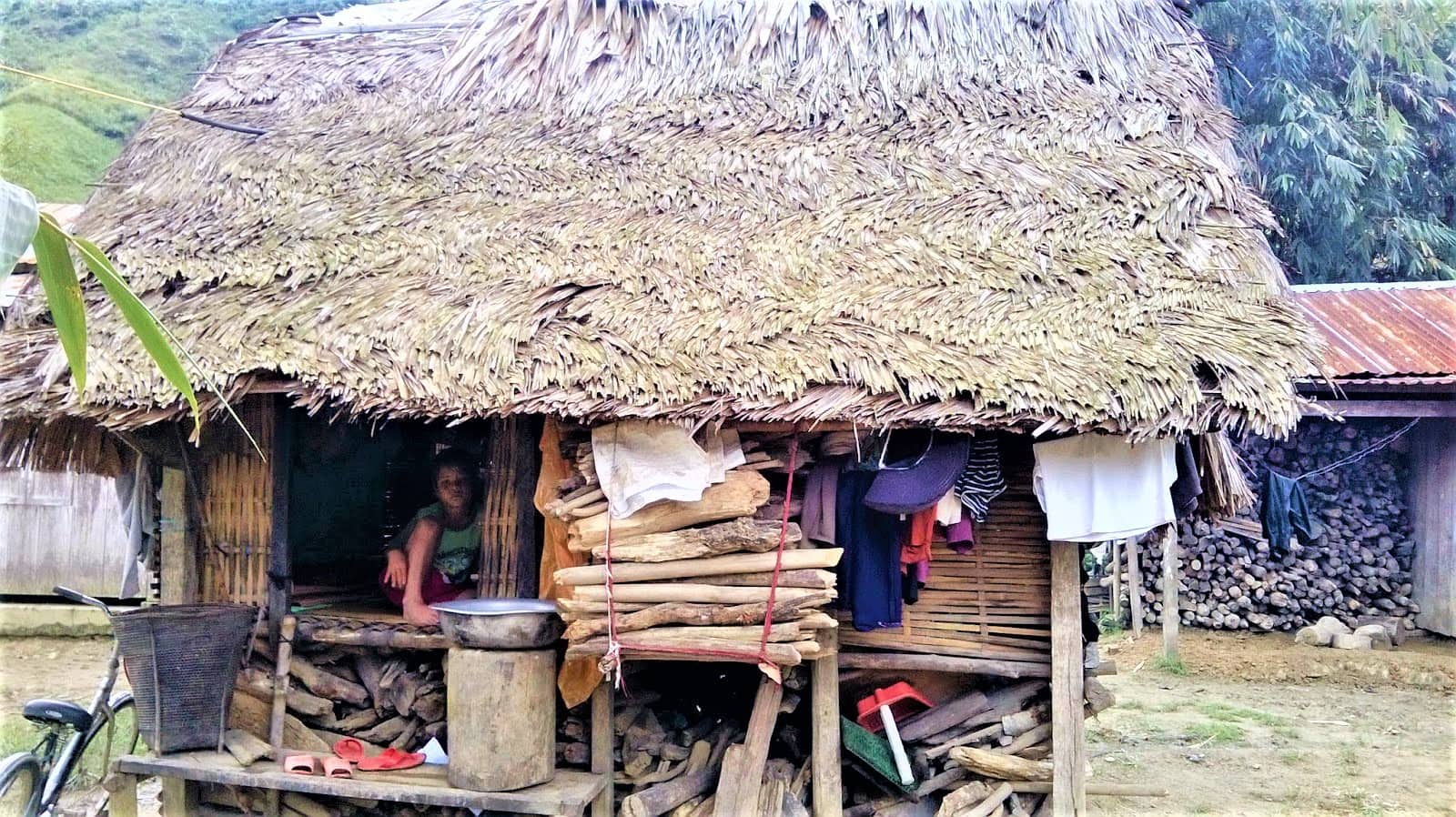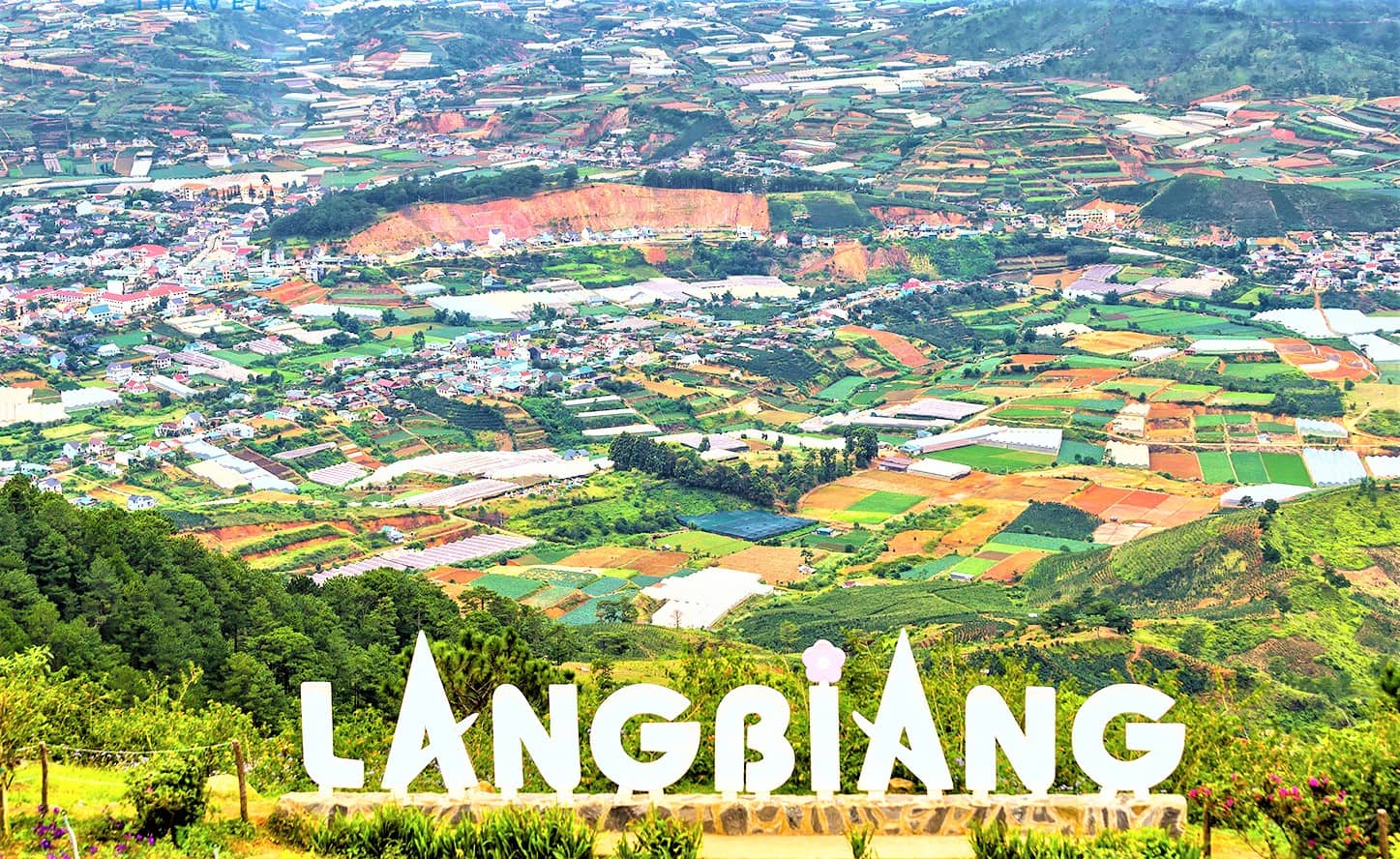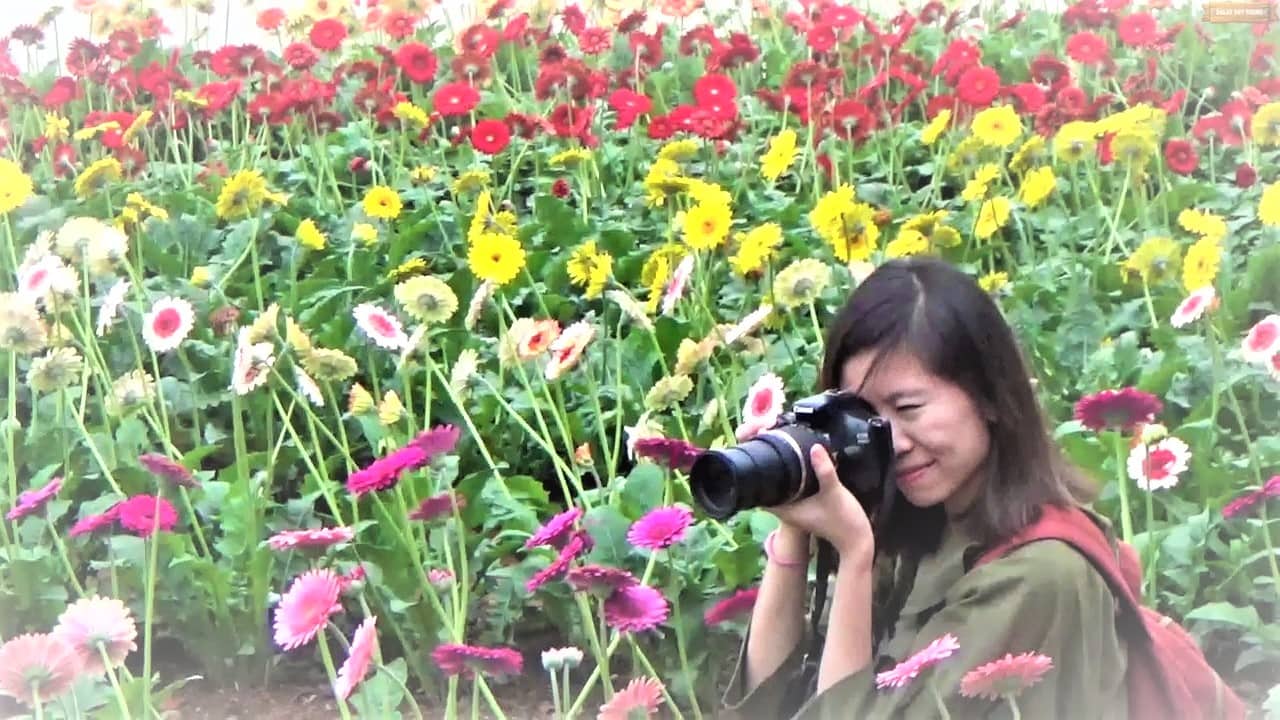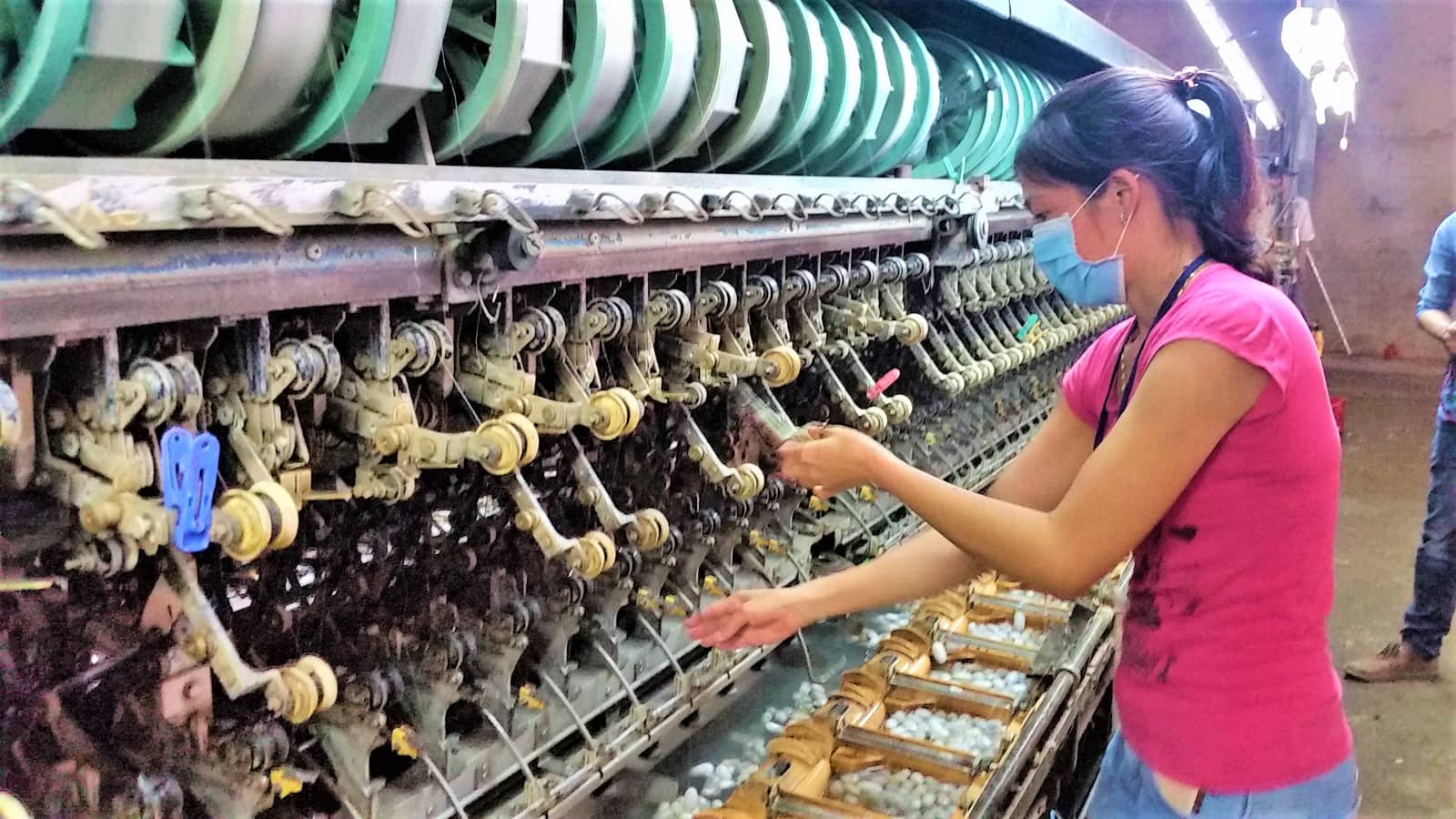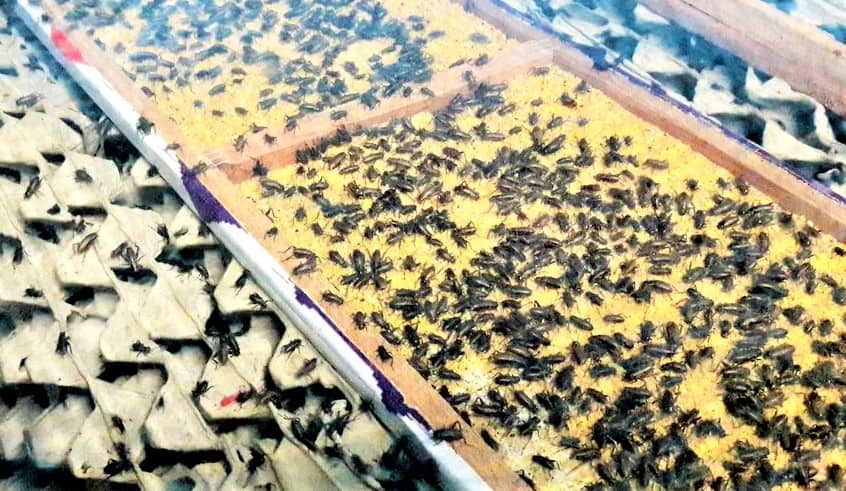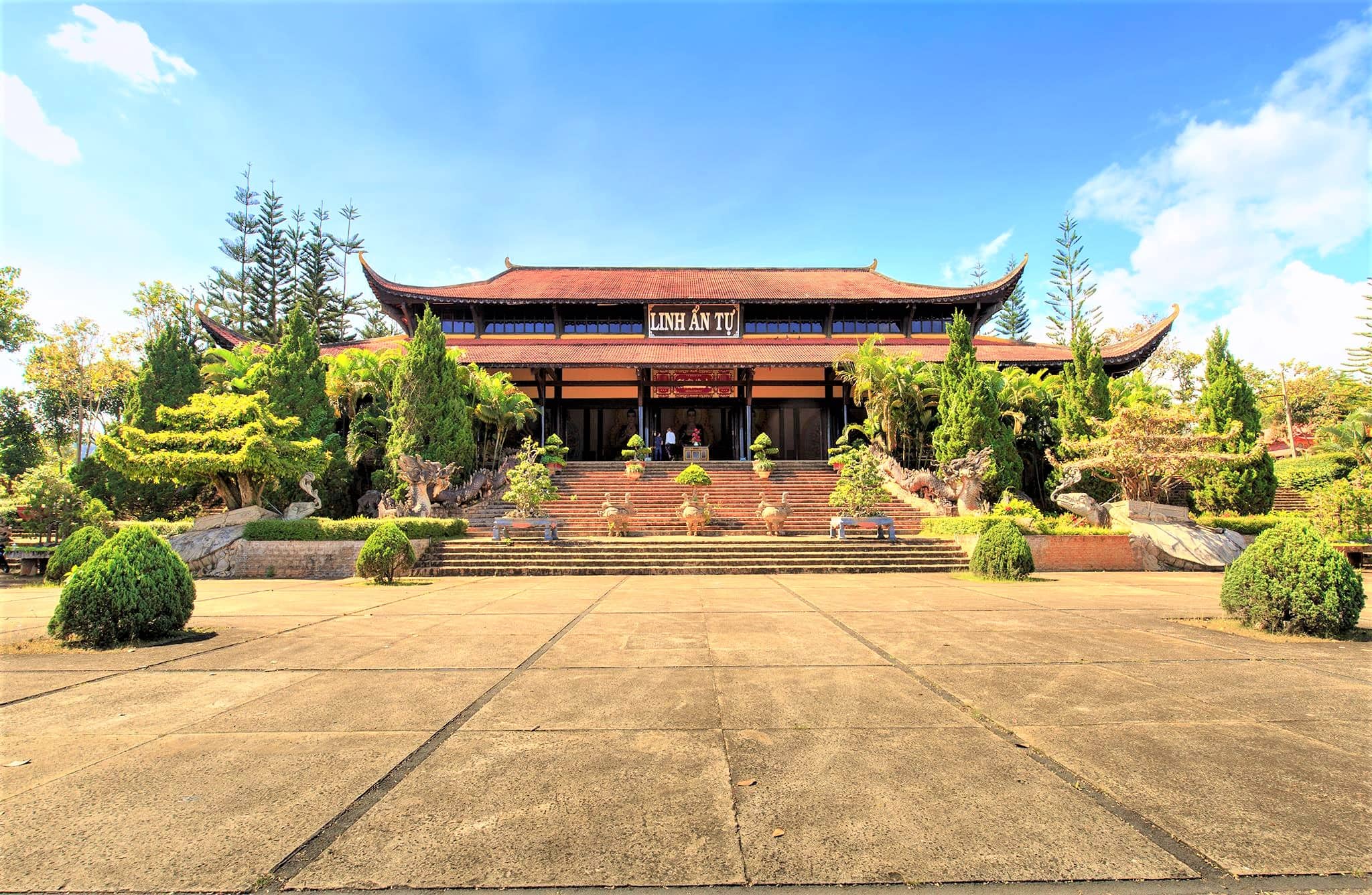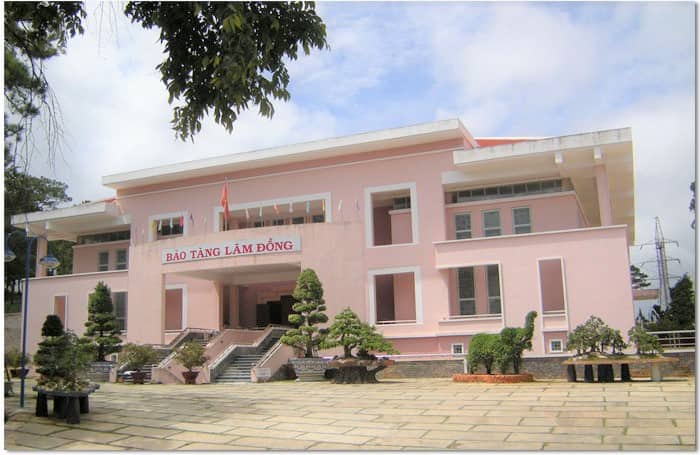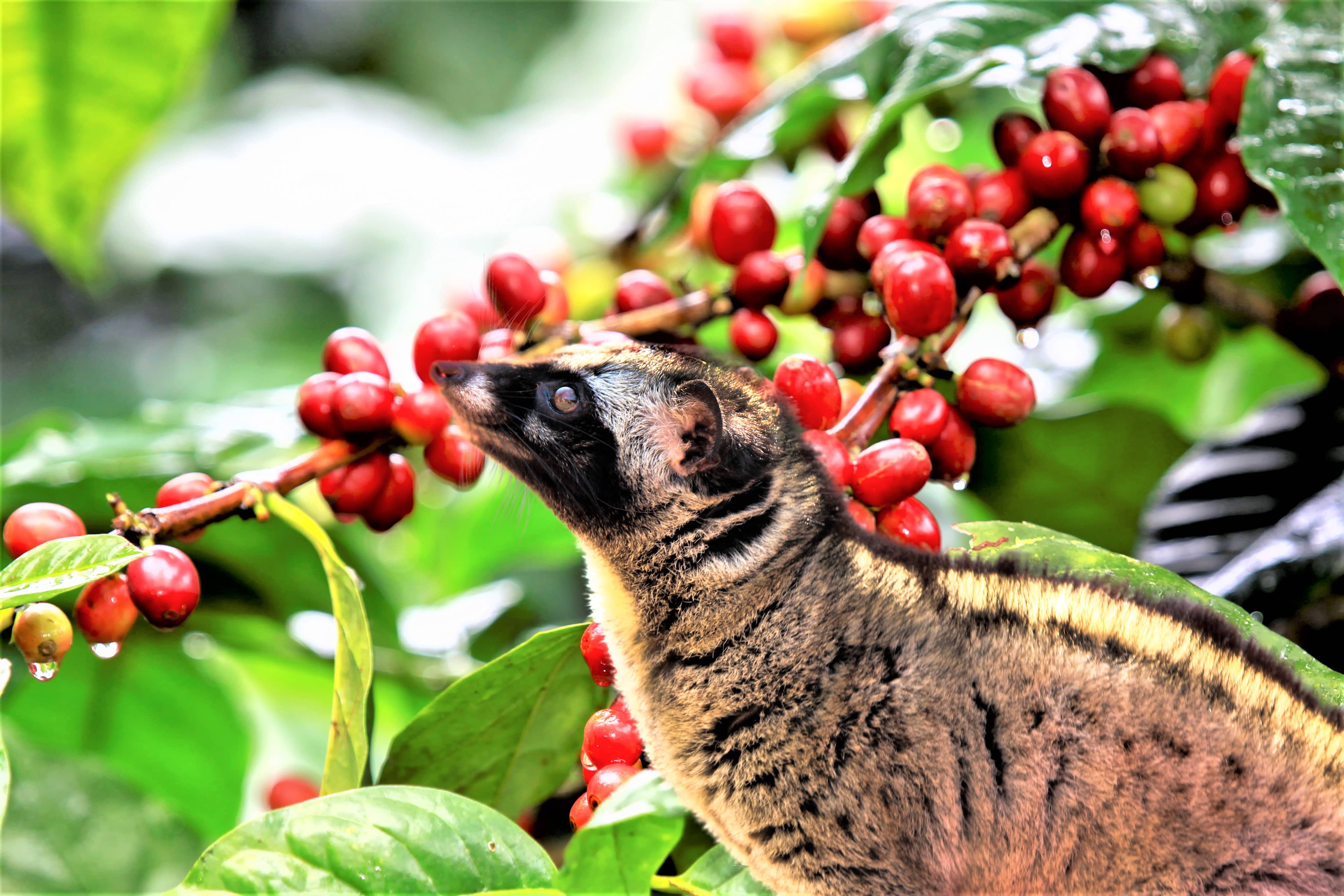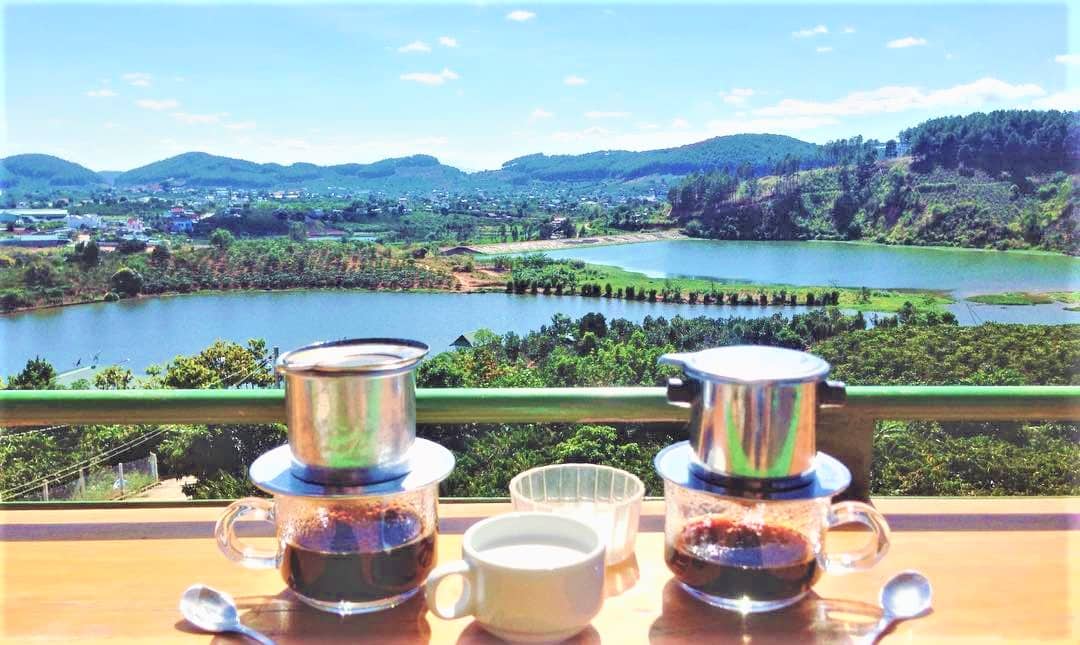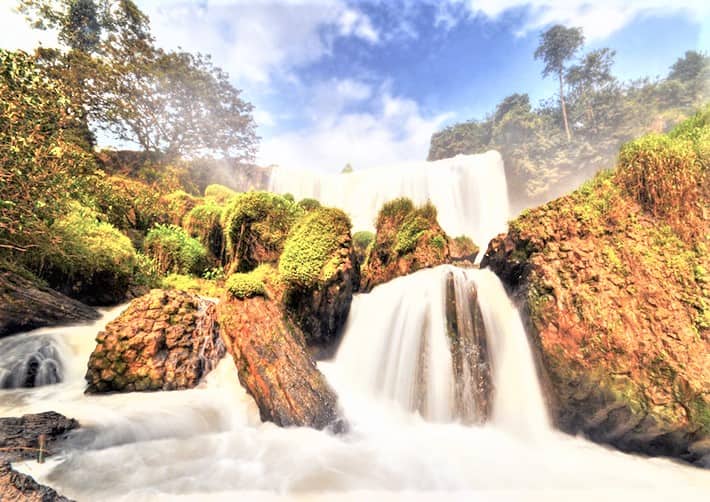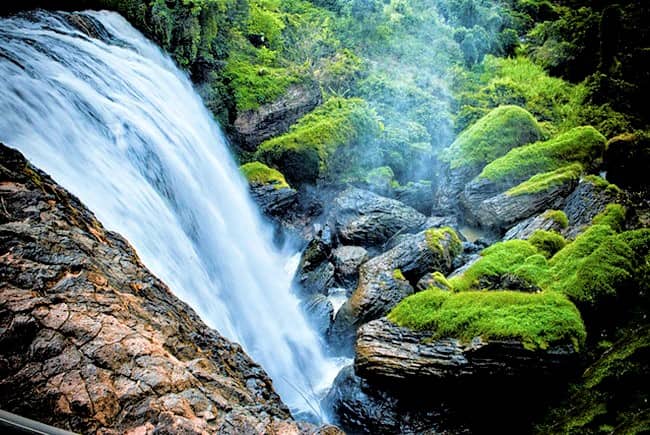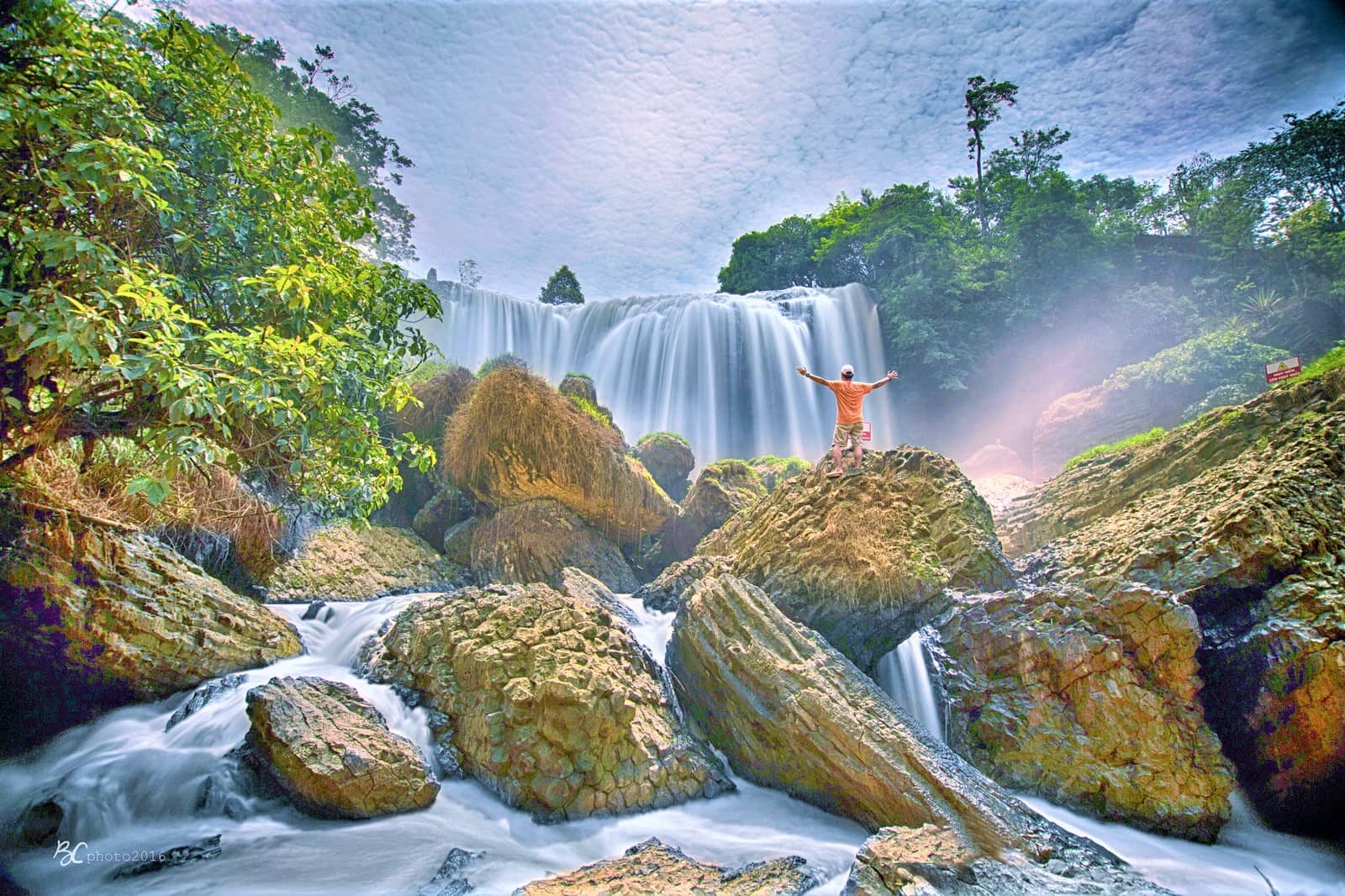 Itinerary:
Day 1:  Lien Khuong Airport Transfer To Dalat + City Tour
At 11:35 am.  We will pick up you at Lien Khuong airport!. Then transfer to Dalat. 
The way, We visit some city destinations!
Datanla Waterfall

: Datanla Waterfall is one of the most famous waterfalls in Dalat. The waterfall is beautiful and hiding deep inside the pine forests.

Truclam Zen Monastery:

Located on the Pheonix Hill, a peaceful place for meditation, its known for the biggest meditation institute in the South of Vietnam.

Tuyen Lam Lake or Paradise Lake

: The romantic lake will be nice if you come in a couple, every morning, the mist coming down that makes the lake become more fanciful as a paradise.

Bao Dai Summer Palace:

A beautiful historical and architectural destination shouldn't miss to know more about Vietnam history and admire the French architecture beauty.
Drop off at your hotel in Dalat, Check – in Hotel. Free time at night in Dalat.
Day 2: City, Nature and Culture Discovery
After your breakfast done at the hotel.  Our guide and Driver will pick you up at 8.30 am. Then let's start the tour!. Tour will be finished around 4.
Some destinations that We will get to visit:
Dalat Old Railway Station:

It was built in art deco French style for almost 100 years but it still keeps its romantic beauty, the train station famous as the oldest, the highest, the most beautiful train station in Indochina.

Linh Phuoc Pagoda:

A ceramic temple with a depict hell underground that you can visit and know about some torture ways of punishing.

Hydrangea Flower Farm:

Two hectares of hydrangea flowers blooming in blue color shining by the morning's sunshine, you will feel like you're getting lost in the flower forest.

Crazy House:

A unique building belongs to a Vietnamese lady with the aim of bringing nature close to architecture, and now, it becomes one of the top ten famous crazy houses in the world.

Lat Ethnic Minority Village:

The original people living in Dalat before Vietnamese and French came to this land.

Langbiang mountain:

The highest mountain, we will take a jeep to go up the mountain top, from there you will have a panorama mountain and city view.
Day 3: Know Dalat Though The Fanstatic Countryside
After your breakfast done at the hotel.  Our guide and Driver will pick you up at 8.30 am. Then let's start the tour!. Tour will be finished around 4.
Van Thanh Flower Village:

Visit the local farms with thousand colorful flowers, immerse yourself and take beautiful pictures.

Silk factory: See the ways of making the silk from the silkworm to the final product.

Elephant Waterfall:

The most powerful waterfall in Dalat, you can go to the bottom to discover the windy cave and have some nice photos.

Linh An Pagoda:

Linh An Pagoda is famous for a huge happy Budhha statue.

Crickets farm:

See the insect farm and try the most delicious dish in Dalat.

Coffee plantation and weasel coffee:

See the plantation with many coffee types in Vietnam and see the animal producing the most expensive coffee in the world.

Pongour Waterfall:

The largest and most beautiful waterfall in the Southern Vietnam.
After The Tour we will drop you at the airport if in need or drop you at your hotel in the city 
Description:
DAY 1: THE FIRST SWEET TASTE OF DALAT

Pick-up at the airport or bus station if you request and experience the first sweet feeling of Da Lat at Truc Lam Zen Monastery – The largest Zen Monastery of Vietnam enjoying peaceful and relaxing space of meditation place. At Datanla waterfall, take thrilling alpine coaster going through a jungle forest to approach to the beautiful waterfall below. Continuously keep heading to Bao Dai Summer Palace Which is the last king house of the Nguyen Dynasty and knows more about Vietnamese history. Explore Da Lat night market by your self after checking in your hotel.
DAY 2: DISCOVER DALAT CITY, "A LITTLE PARIS"

In the morning, you can enjoy the beauty of the old art deco French architecture at Dalat Railway Station, which is the oldest, highest and the most beautiful railway station in Indochina.
visit Linh Phuoc Pagoda which was built from fragments of glass, pottery, and porcelain, Get more nice photos in The City's Flower Garden for thousand collections of flowers,
the Valley Of Love – romantic and fabulous landscape located around a big lake, the largest colorful flower gardens.
Finally, the guide takes you to Lat Village to hear their music drink their wine and understand the daily life of Lach ethnic minority people. Use a Jeep to climb up the Langbiang mountain – (1950meters high) This is the roof of Dalat from here you can see fantastic panoramic views of gold Stream, Golden Lake, pine forests and the whole Dalat city.
DAY 3: KNOW DALAT THROUGH FANTASTIC COUNTRYSIDE

Depart from Dalat on the new roads going through the Tanung pass to visit Van Thanh flower village to see locals producing flowers and vegetable.On the way you can visit: Elephant Waterfall – the most natural, powerful and majestic fall in Dalat, Cricket farm where you can try out how to eat crickets and survive in the forest,
drink wine ( Happy water),
visit the coffee plantation and have a try for the weasel coffee see the way they making it ( the most expensive poo...p in the world),
have a look at a Silk factory ( you can do shopping here for the quality silk products) , Linh An Pagoda, After get back Dalat city, we keep moving to Lam Dong Museum (Ethnic Minority Museum) as the best place for you to understand the history see the sample of soils, animal we have in Dalat.
Luch: We will eat food at a local restaurant with many foods you can choose; such as spring rolls, rice noodle with beef, chicken., fried rice, steam rice.... Clean and reasonable price: ( about 50.000 Vnd/ person ( 2,2 USD)).
That just a short description for you to have an image our tour. But our guide, each person has their own strength. so he will make your own tour base on his knowledge and skill. But we all confident that we can bring you the best time in Vietnam.
Advices:
Wearing shoes

will be better for the waterfall.

Bring some extra money if you want to buy things.

We will bring some umbrella for you in case it rains. But you should check the weather. to bring your own raincoat if you want to wear your own one.

Tip for guide and driver

: Our culture doesn't have tips. but you can tip them if you want to. it based on how satisfied you are.
Extra information:
Transportation:

private car (  =<5 persons: 7 seat car )  ( =>6 persons : 16 seat Van)

Pick up and drop

at your hotel or anywhere you want in the City  ( pick up from the airport: pay extra: 20 Usd).
pick up time: 8.30 am

Tour includes

all entrance fees, Private Tour, Private Tour Guide, Private Driver, Water during trips. Cable Car and Jeep Tickets at Lang Biang Mountain

Not included: Lunch Cost

Hidden fee: No hidden fee.
Price for our tour ( It is Private Tour For your group)
| | | | | | | | | | |
| --- | --- | --- | --- | --- | --- | --- | --- | --- | --- |
| pax | 2 |  3 | 4 |  5 | 6 | 7 | 8 | 9 | 10 |
| Usd/pax | 150  | 120 | 110 |  90 | 80 | 70 | 65 | 60 | 59 |