Hello, Sir and Madam! Welcome to Dalat, The city of eternal spring!
Let me tell you the mystery of Dalat
     Welcome everyone who travels to Vietnam. I'm Andy from Dalat, Vietnam and I wish I can be your local tour guide to show you my beautiful city and all the surrounding areas. I have been guiding for over 4 years, I got an international tour guide license already and also have a lot of experience working, communicating with foreigners all around the world.
After 25 years spending my whole life in Dalat city. I took my time searching for a long time to find everything about the city. And then I have fallen in love with it. I realized how beautiful Dalat is. With all of my enthusiasm, I'm in a passion of developing my city and contributing my ability to help visitors have the best experience exploring Dalat.
I know how difficult it could be to plan a good trip. So I'm here to support you and make your trip become unforgettable. You are a couple, family or solo travelers, you don't know where to go, what to eat, who to meet, and all the activities in Dalat must do. I'm here to be your local tour guide in Dalat city, to show you the most interesting places to visit, the best typical foods you should try in Dalat, and also can be a flexible and informative tour guide to show you the difference between Vietnamese and Western culture.
Hope you could spend only a few minutes to have a look at the itineraries that I have already planned out and if you need any changes, any customizing I will do it for you. I promise to work by my heart to bring you the best services, the best holiday in Vietnam.
Warmest regards!
 We work by heart to offer you the best service!
 Our tours are all private tours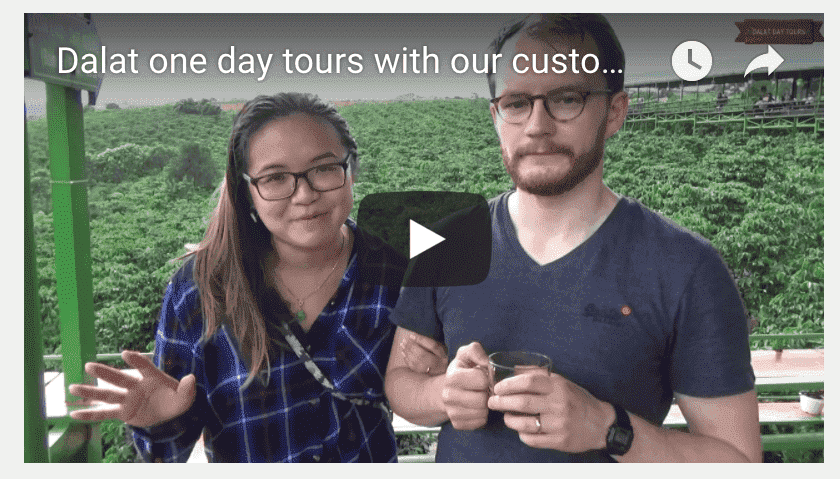 Beautiful Room for staying in Dalat. Cheap and good is real

One of the latest destination in Dalat. Bring a fascinated and gentle beauty. That make sure you will have many peautiful photos

Dalat Entrance tickets fee, Places Fee in Dalat, Dalat places entrance fare, Destination entrance fare, fee In Dalat
Fortuner 2015 is a new car with very good engine and efficient operation. This car is high so easy to go on high slopes

Innova is a good car for old person with a good condition by petrol engine. The sound is small. perfect car to discover Dalat

Highlander car is a beautiful car to go on the topographic of Dalat city. if you need a car please contact us