Best hotels to Stay in Dalat.
Those are the hotel that We pick up many customers. And we haven't heard them complain about anything.
Ngoc Lan TTC Hotel:
It's only 5 minutes to go to the night market, and located in the center so you can search easily for the places to eat, and easy to come back at night when you discover the city.
Ngoc Lan- TTC Hotel Premium - 4 stars with 91 rooms and luxurious Suite, each room is polished wood flooring. The lobby area is an open space with modern architecture. Conference room with wireless internet connection, private parking in basement, restaurant with panoramic view of Da Lat city. Centrally located and located on the main street of the city, TTC Hotel Premium - Ngoc Lan is opposite to Dalat Market with a beautiful view to Xuan Huong Lake. Neighborhoods are the transaction offices, banks, post offices, tourist operating offices, shopping centers, restaurants, and entertainment areas of the city.
Location: 42 Nguyễn Chí Thanh, TP Đà Lạt
Điện thoại: (+84) 263 3838 838 - Fax: (+84) 263 3824 032 - 3511 357. Website:http://ngoclan.ttchotels dot com
Price From 1.000.000 tờ 2.000.000 Vnđ about 60 usd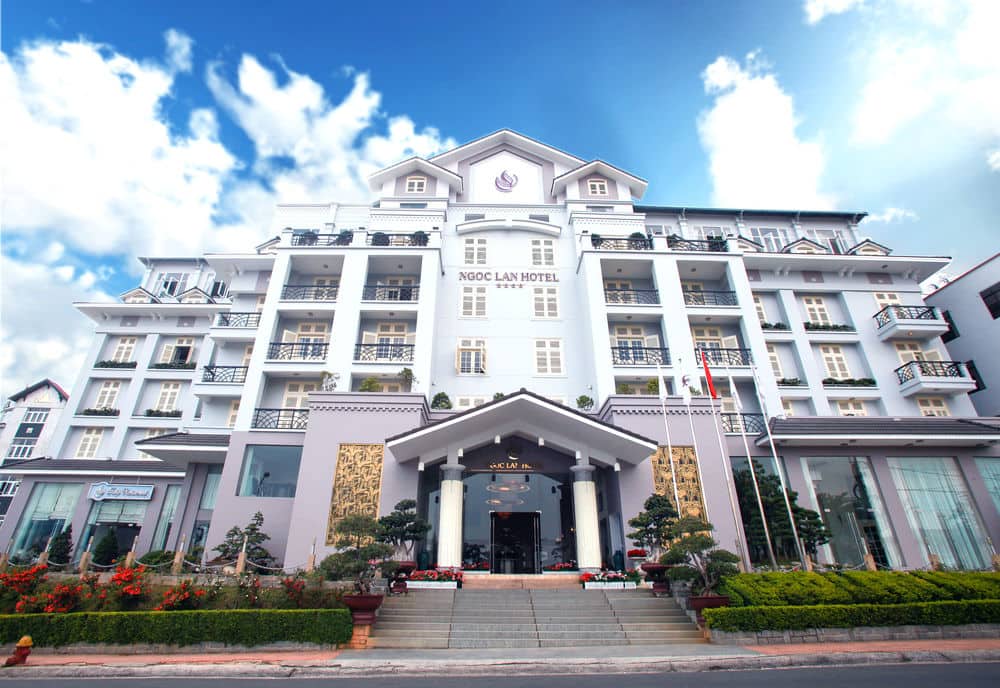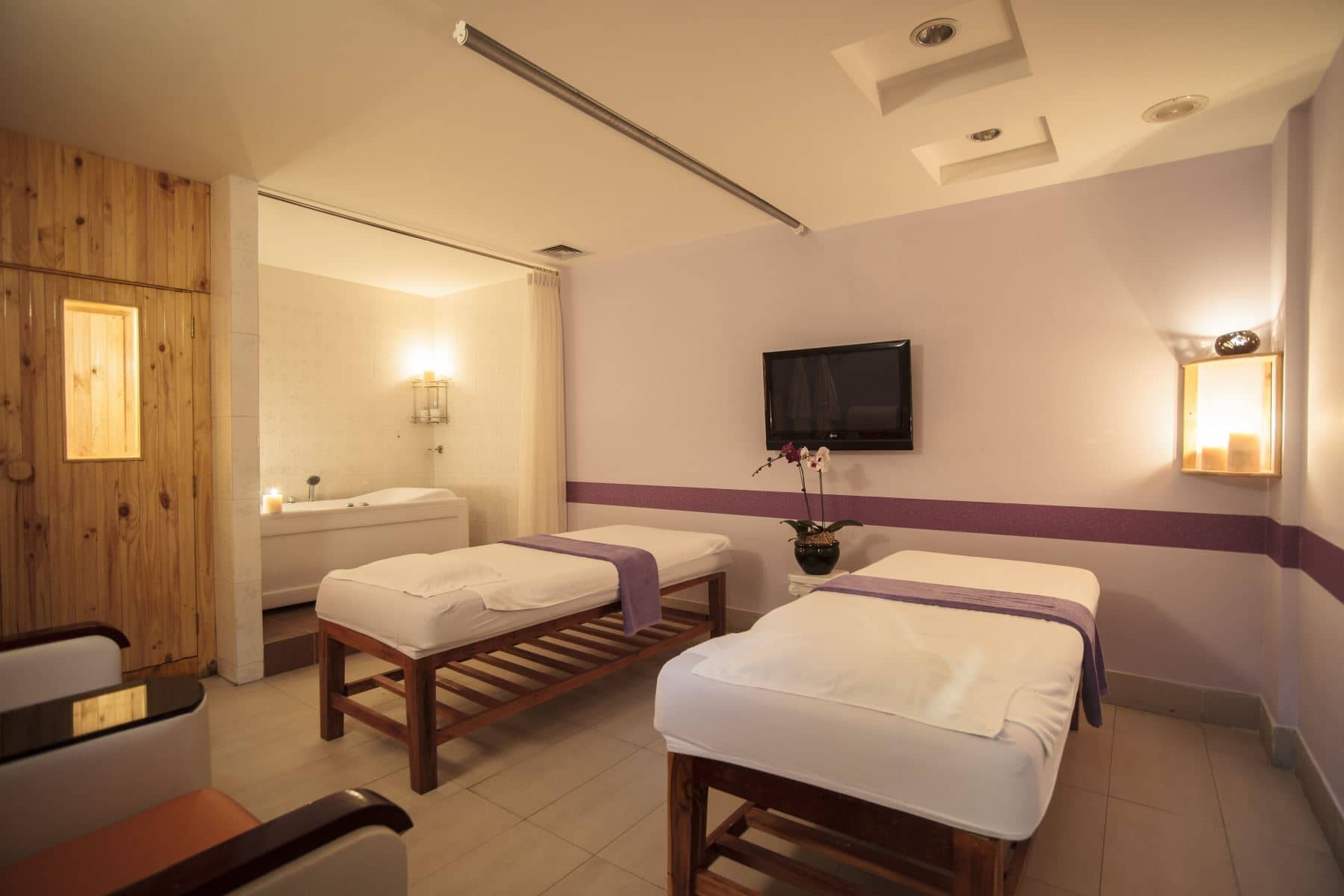 Iris hotel:
It's around 10 minutes walk to the Night market, Easy to walk there. This hotel is a new and reasonable price. 3 stars hotel.
Iris Dalat Hotel has a total of 6 floors with 50 elegantly designed and beautiful rooms, each with its own panoramic window overlooking Dalat city. Located in the center but in a quiet place so you can enjoy the peace and easy to sleep at night. The cool atmosphere of the city brings a sense of comfort and relaxation.

Address: 20 Phan Như Thạch, phường 1, TP. Đà Lạt, Lâm Đồng, Việt Nam. 




Phone: (+84 63) 3593 456 




Fax: (+84 63) 3545 333 


Website: http://www.irisdalathotel dot com 

Price: From 500.000 to 1.000.000 Per Night about 30 Usd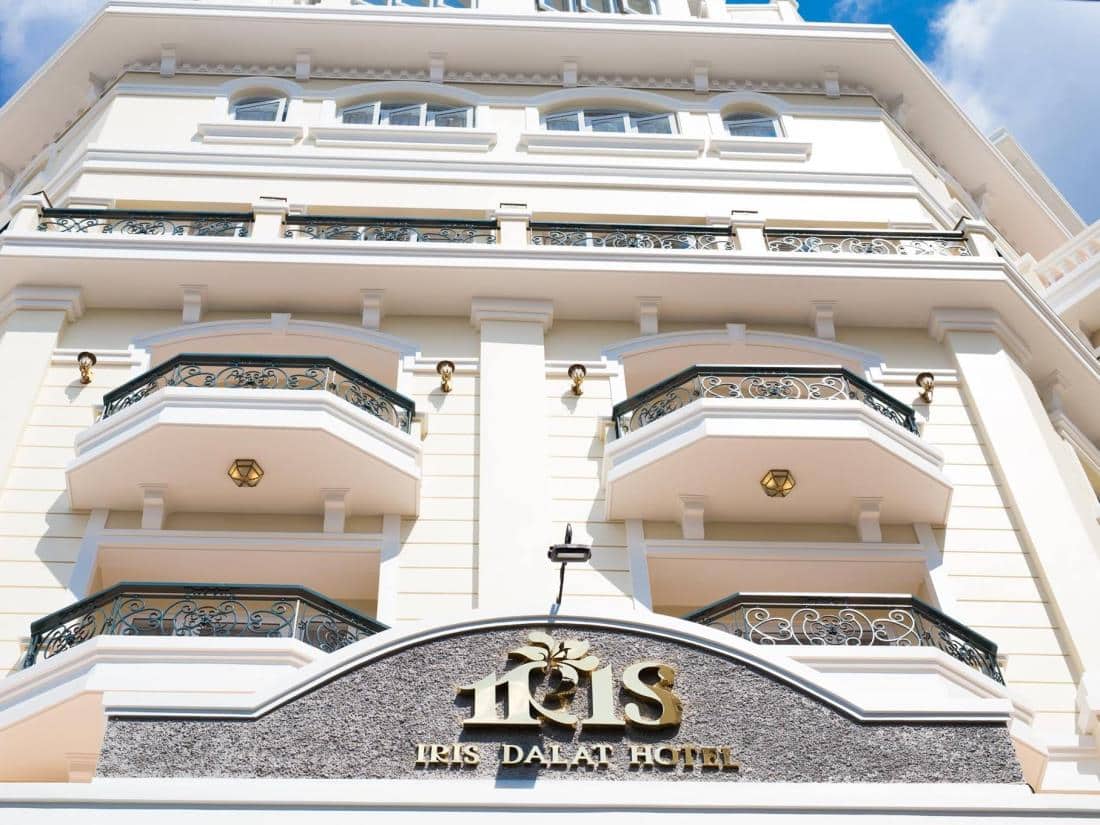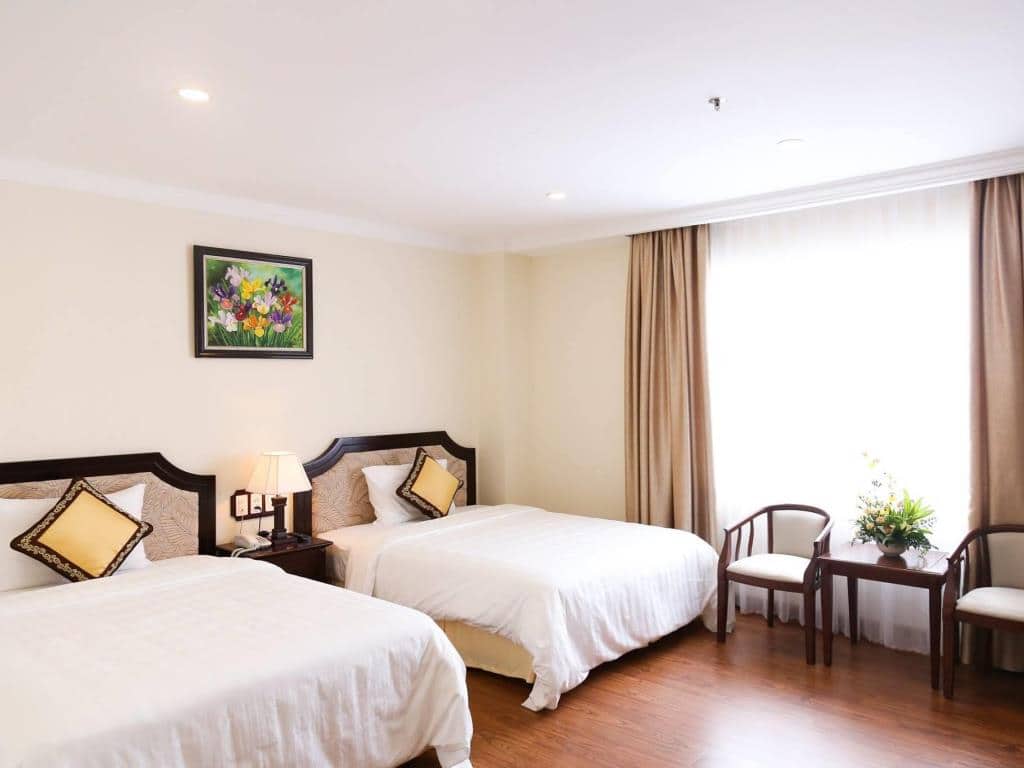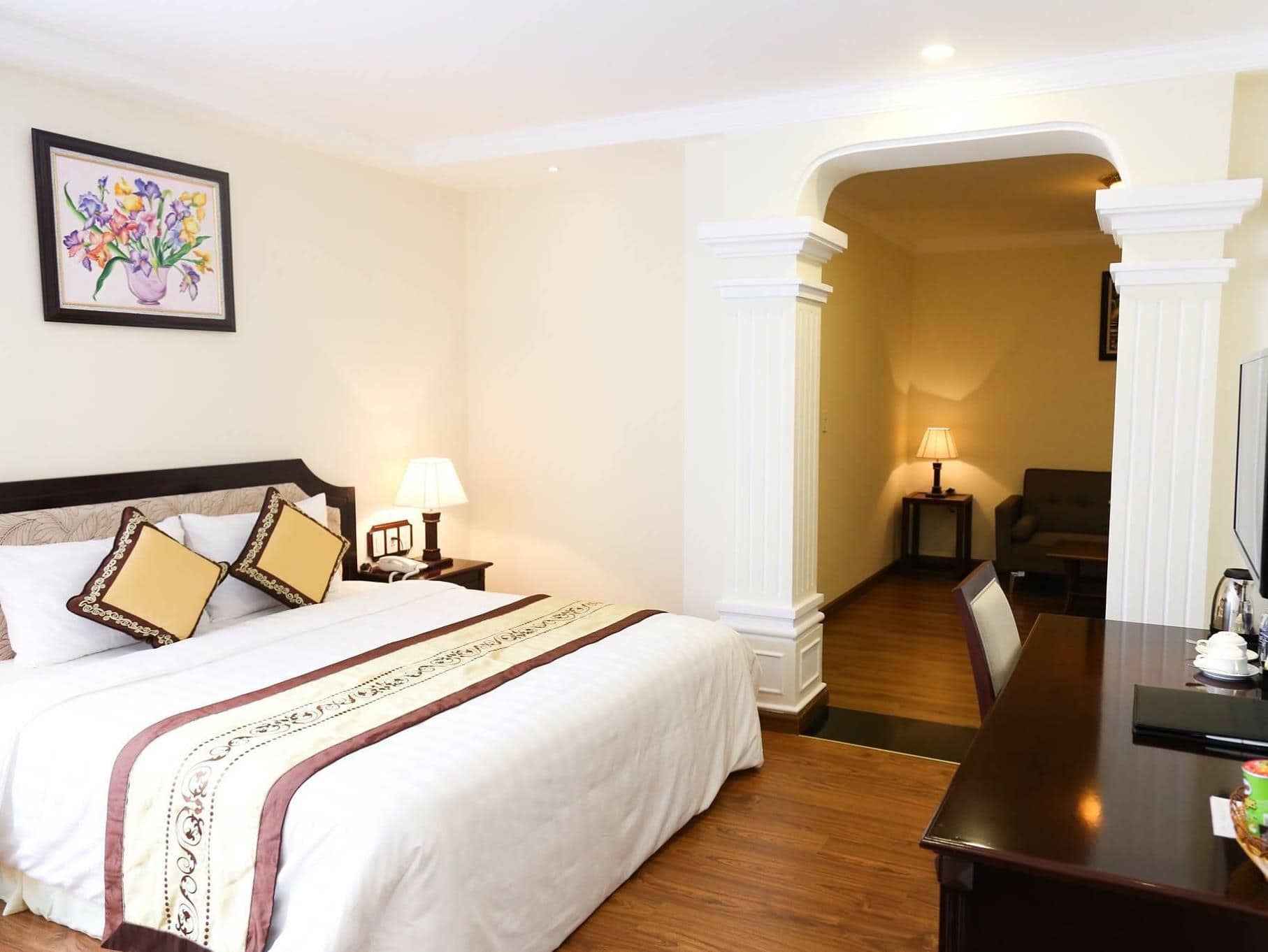 TTC Premium Hotel Premium Dalat:
located in The night market 4 stars.
TTC Premium Hotel - Da Lat with 78 bedrooms equipped with modern facilities, synchronized to create comfort for relaxation, modern and convenient for work, warm and friendly staffs, good services and easy to discover the city.
Price

: from 800.000 to 1.500.000 Vnd about 40 Usd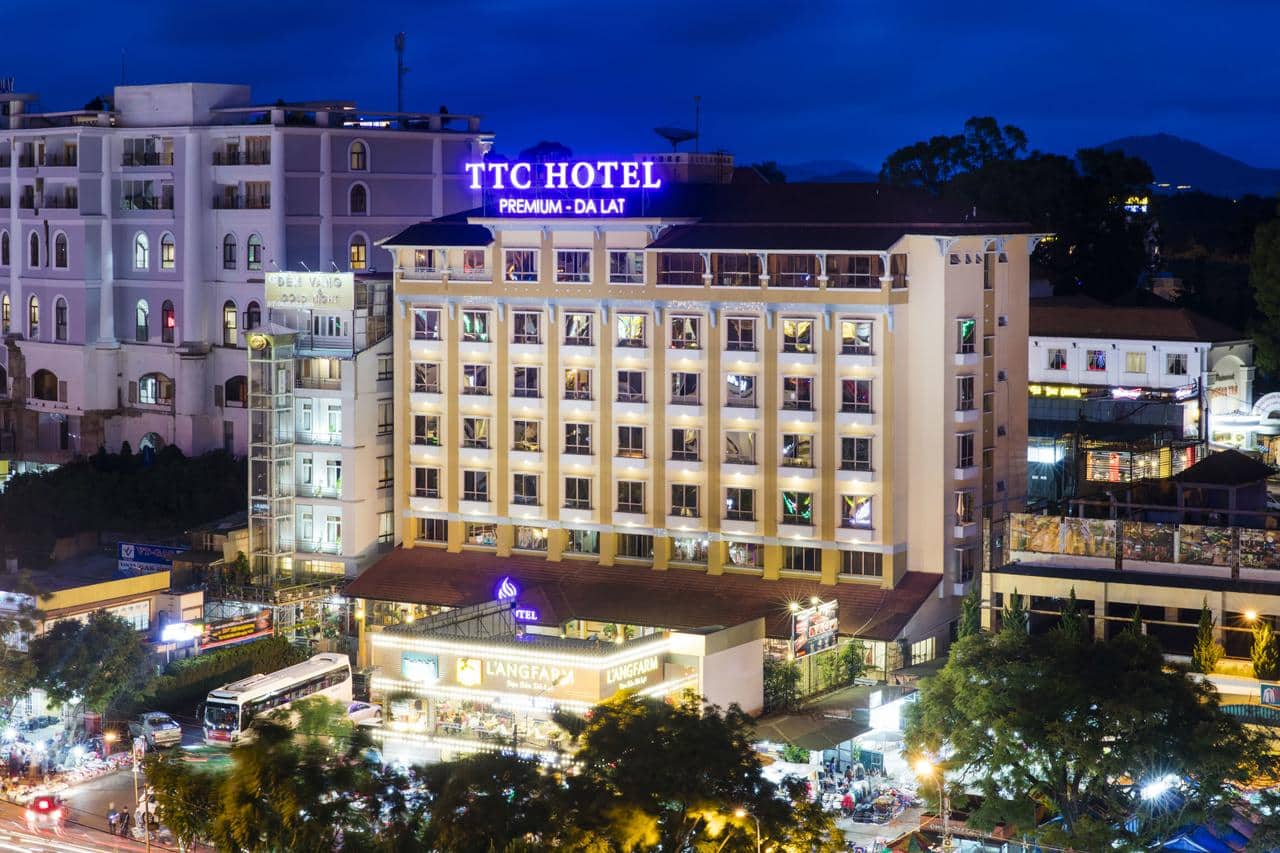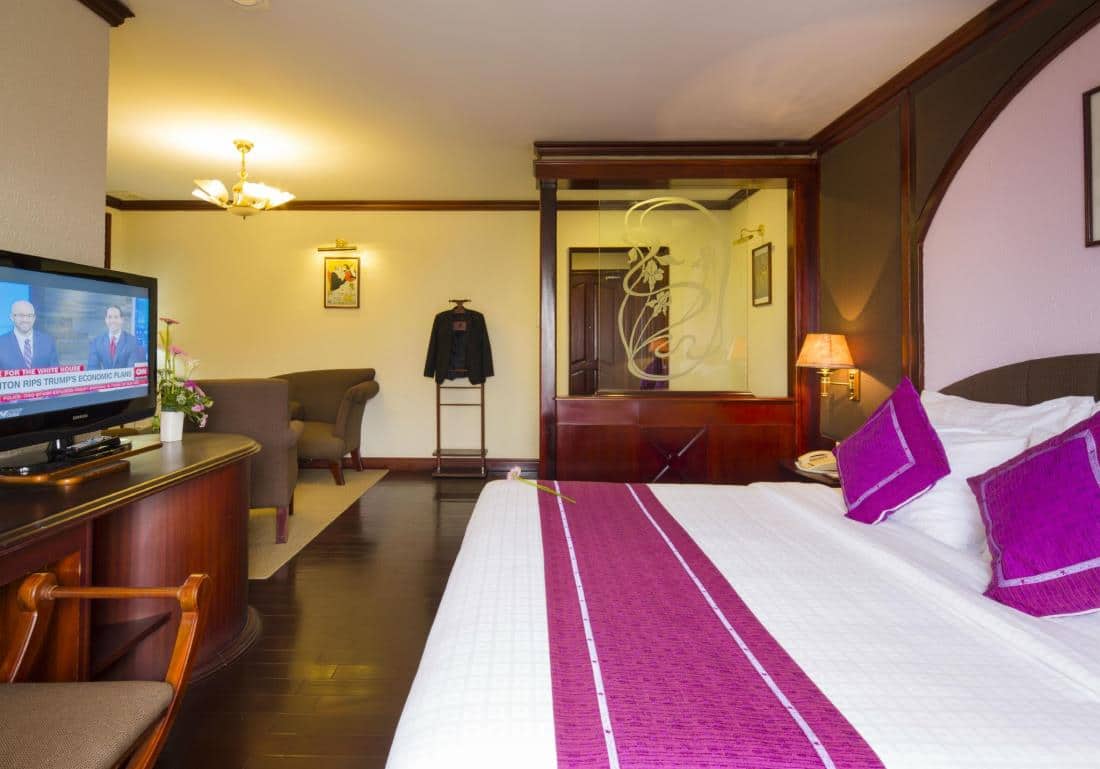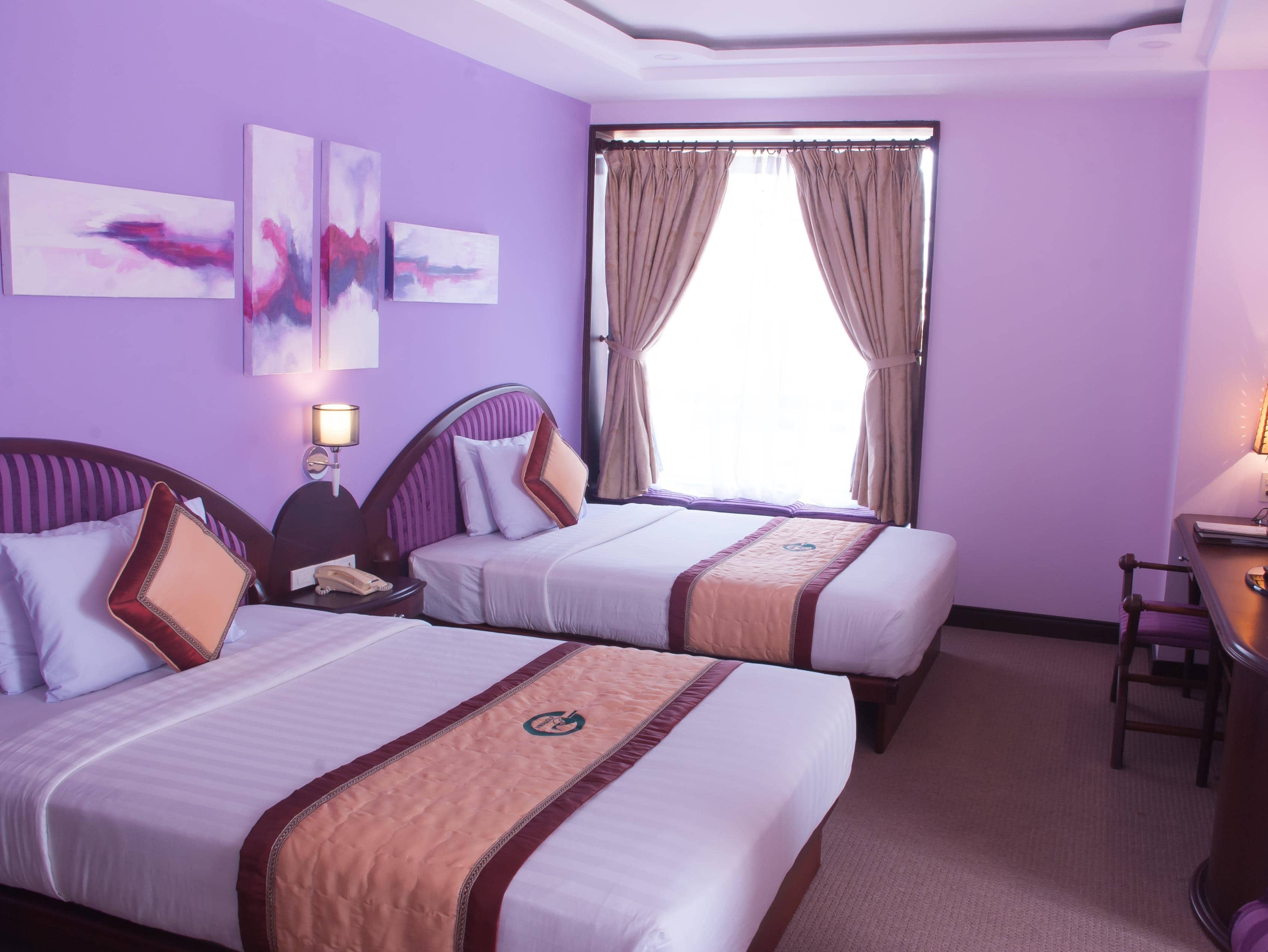 Tulip 1,2,3 Hotel:
3 stars hotel, located in the center 5 minutes walk to the night market.
Tulip Hotel has settled in the city center, it is a comfy hotel with good services, reasonable prices, free WIFI and convenient area. Indeed it is just around 5 minutes walk to some famous spots such as Dalat market, restaurants, and shopping centers. If you are looking for a comfy and convenient hotel in Dalat, Tulip Hotel is a choice.
Addresses:26-28 Ba Thang Hai
street
, Dalat city, Dalat, Viet Nam
14 Nguyen Chi Thanh Street, Da Lat, Viet Nam
57- 59 Ba Thang Hai Street, Da Lat, Viet Nam
Price: 500.000 to 1.000.000 Vnd about 30 Usd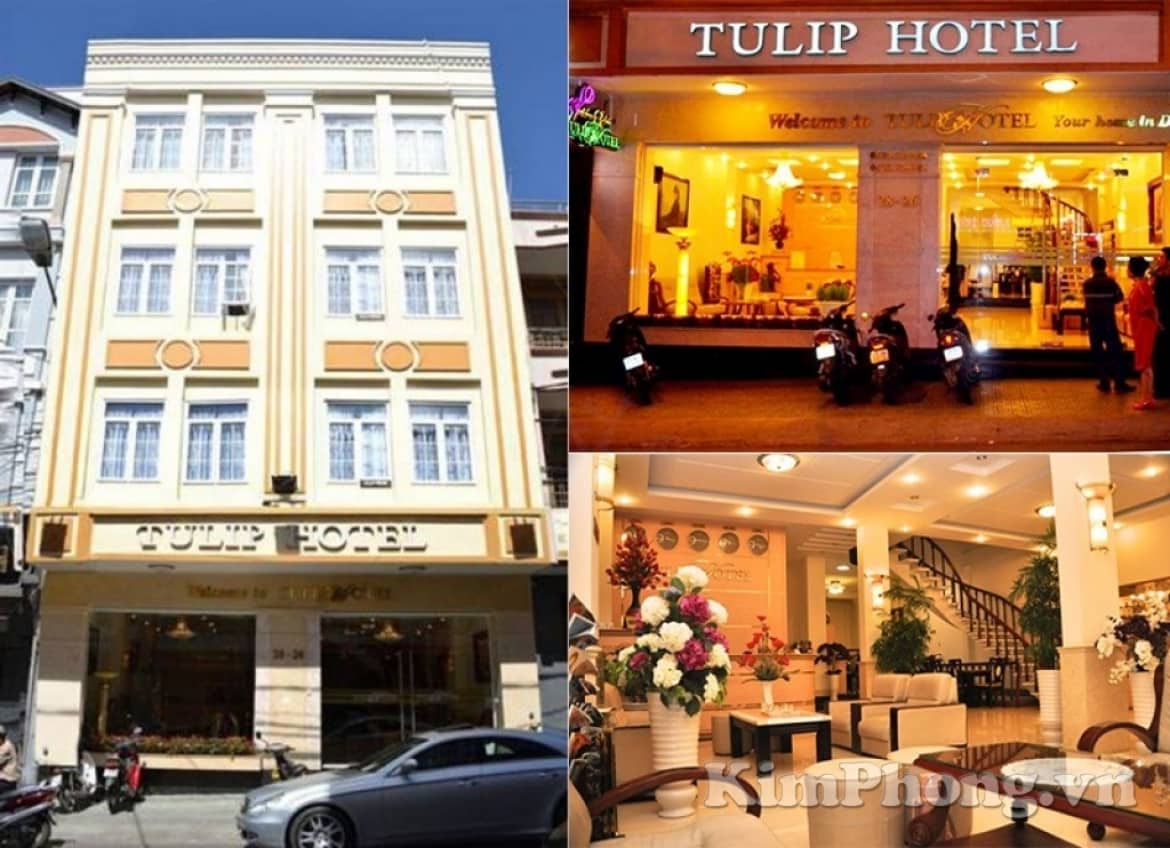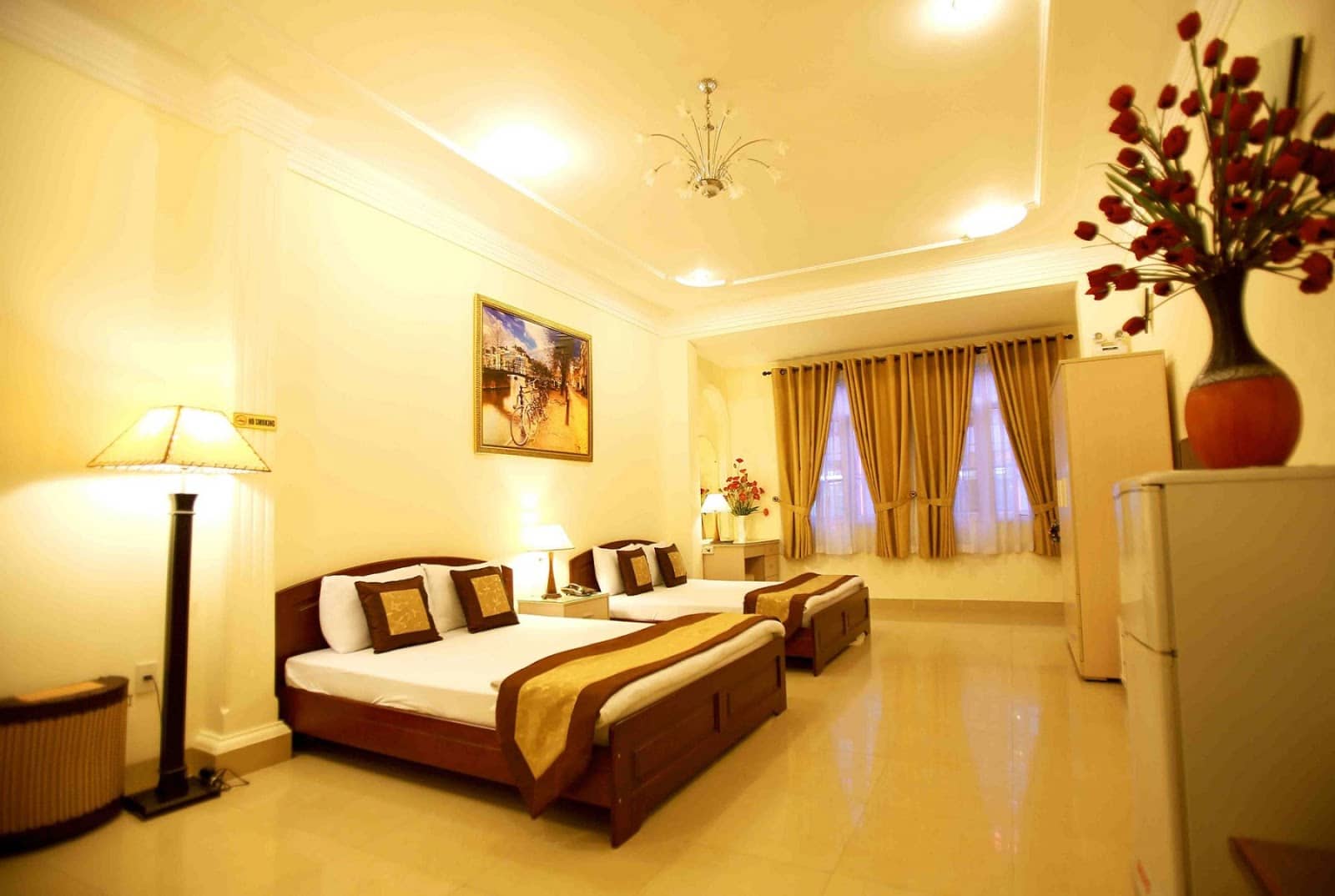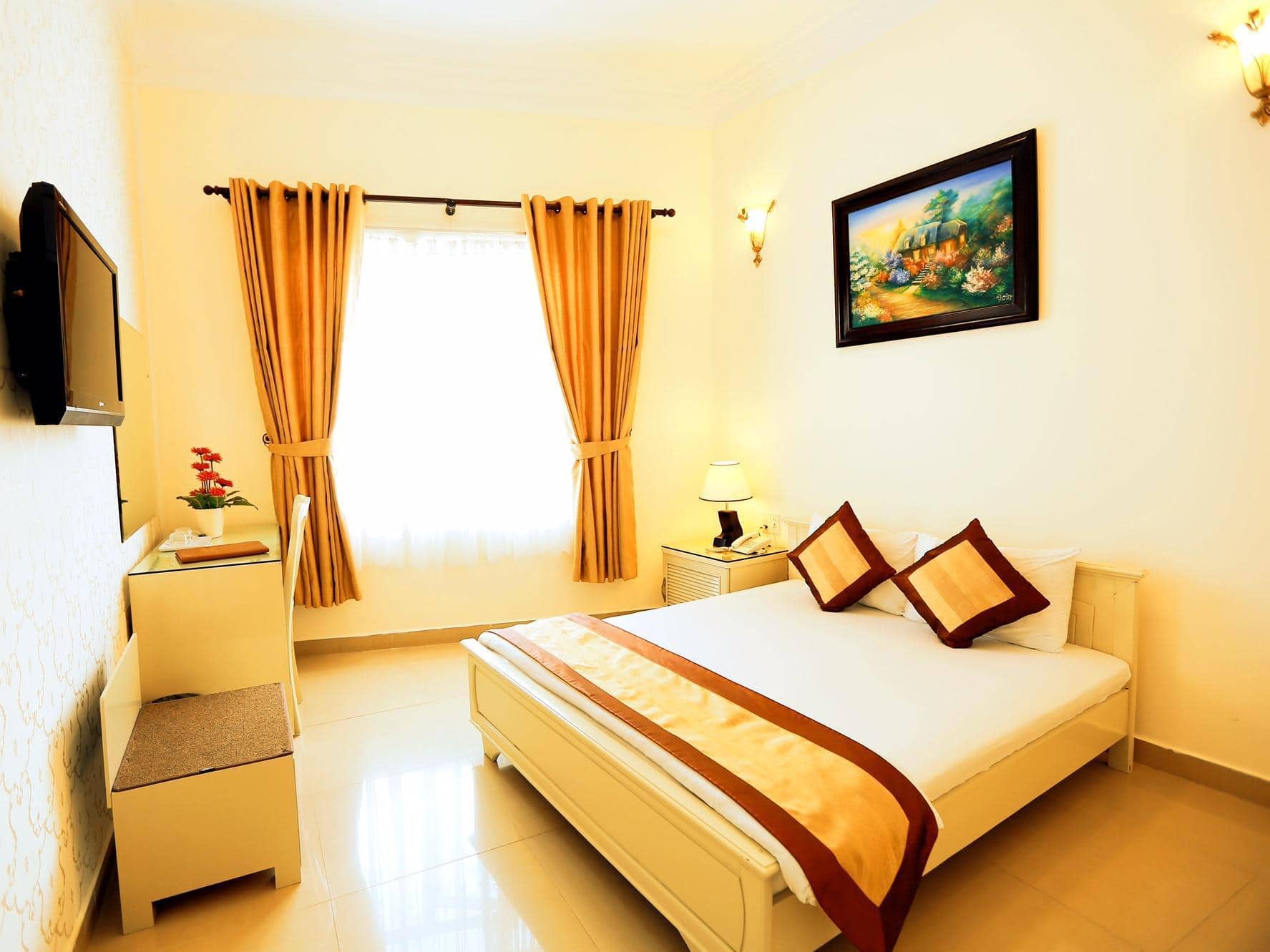 Du Parc Hotel:
4 stars hotel. Located on Tran Phu street: 15 Minute walk to the night market. it is
an heritage
Hotel.
Du Parc Hotel Dalat - Dalat has more than 140 rooms equipped with amenities such as free wifi access, minibar, tea, and coffee maker, ... Duparc Dalat is one of the most luxurious 4 stars hotels in Dalat. wireless high-speed internet access, cable TV with channels and stations in multiple languages, Other techniques, often found in modern hotels. Comfortable beds in a warm, space are decorated in the same way as the Bauhaus architecture.
Location:15 Trần Phú, Phường 3, Đà Lạt, Lâm Đồng, Việt Nam.
Điện thoại: +84 263 3825 777   Fax: +84 263 3825 888 
Website:http://www.dalathotelduparc dot com
Price:

About 1.000.000/night 45 Usd