Fortuner Car 7 seats 2015 with our driver " Huynh"
This is a good choice for the photography in Dalat city. a strong car with good engine, and very comfy to sit inside. Fortuner with 7 seat car is the best companion for you to go to see the real Vietnam, and travel to the countryside.
Our driver's Name: Huynh
ages: 51
Skill: Can speak English very well and knowledgeable about Vietnam, very professional and punctual. He can show and give you information of every where in Vietnam, not only Dalat city.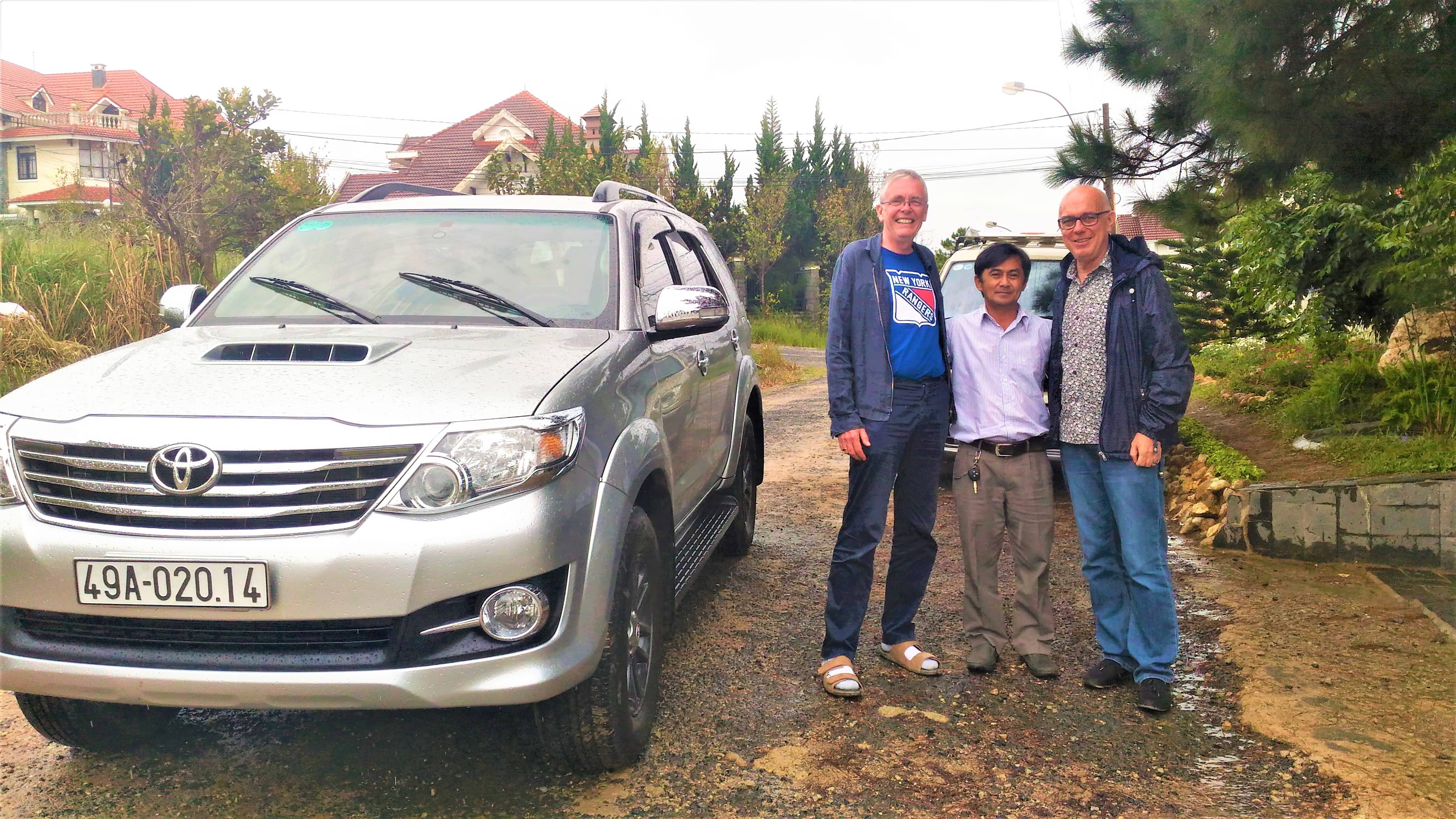 Price: 60 Usd Per day ( In Dalat).  For long Trip: 120 USD/day ( around Vietnam)
Include: petrol, toll booth and 2 bottles of water/day