Private Package Tour Ho Chi Minh – Mui Ne – Dalat – Ho Chi Minh 5D-4N
Photos: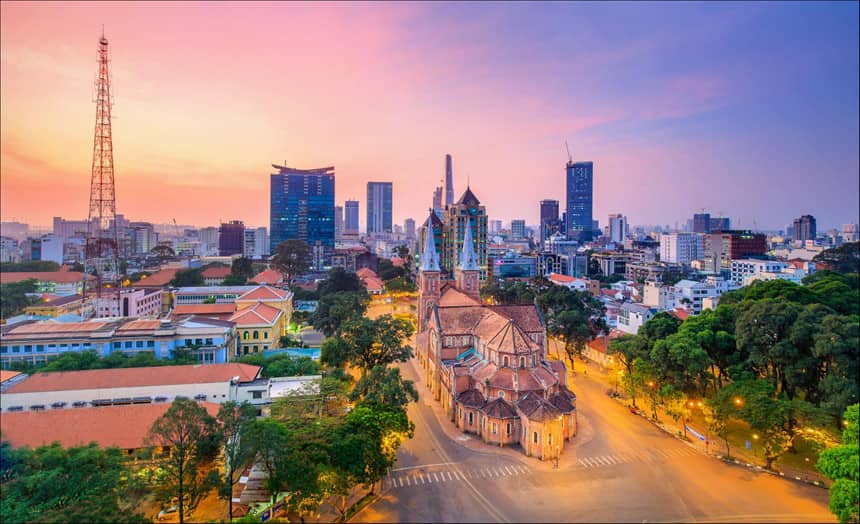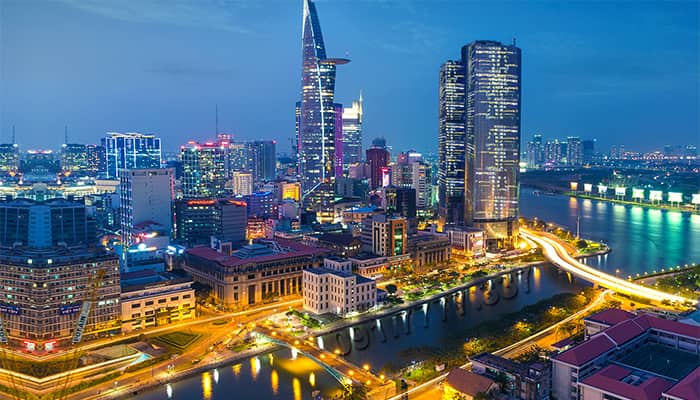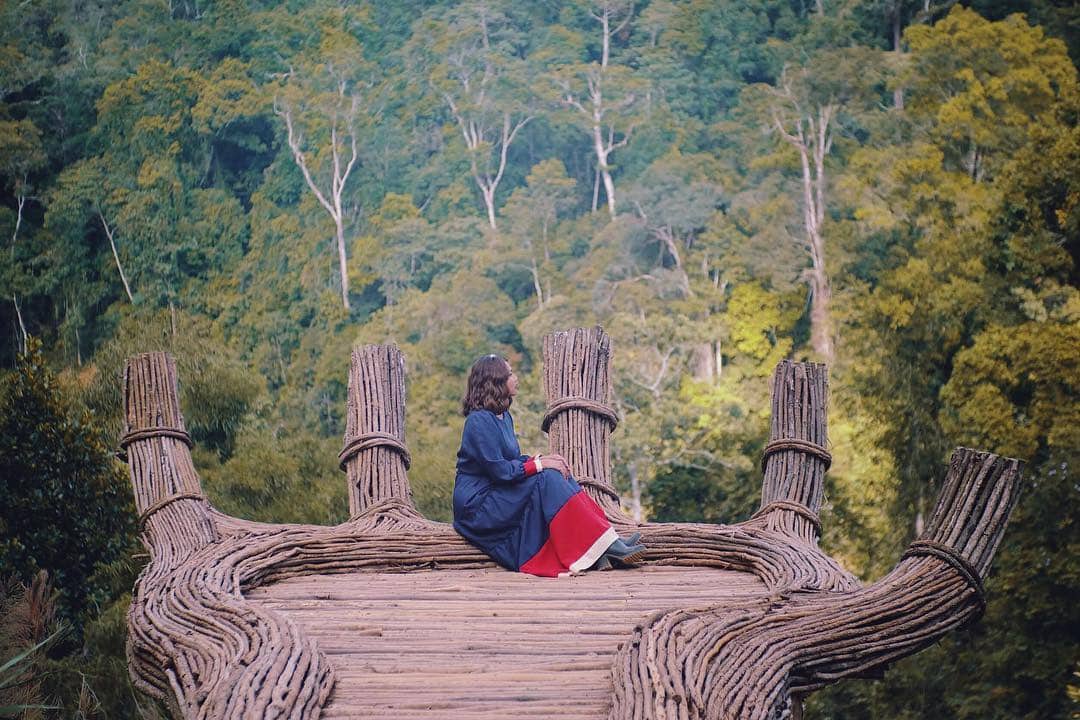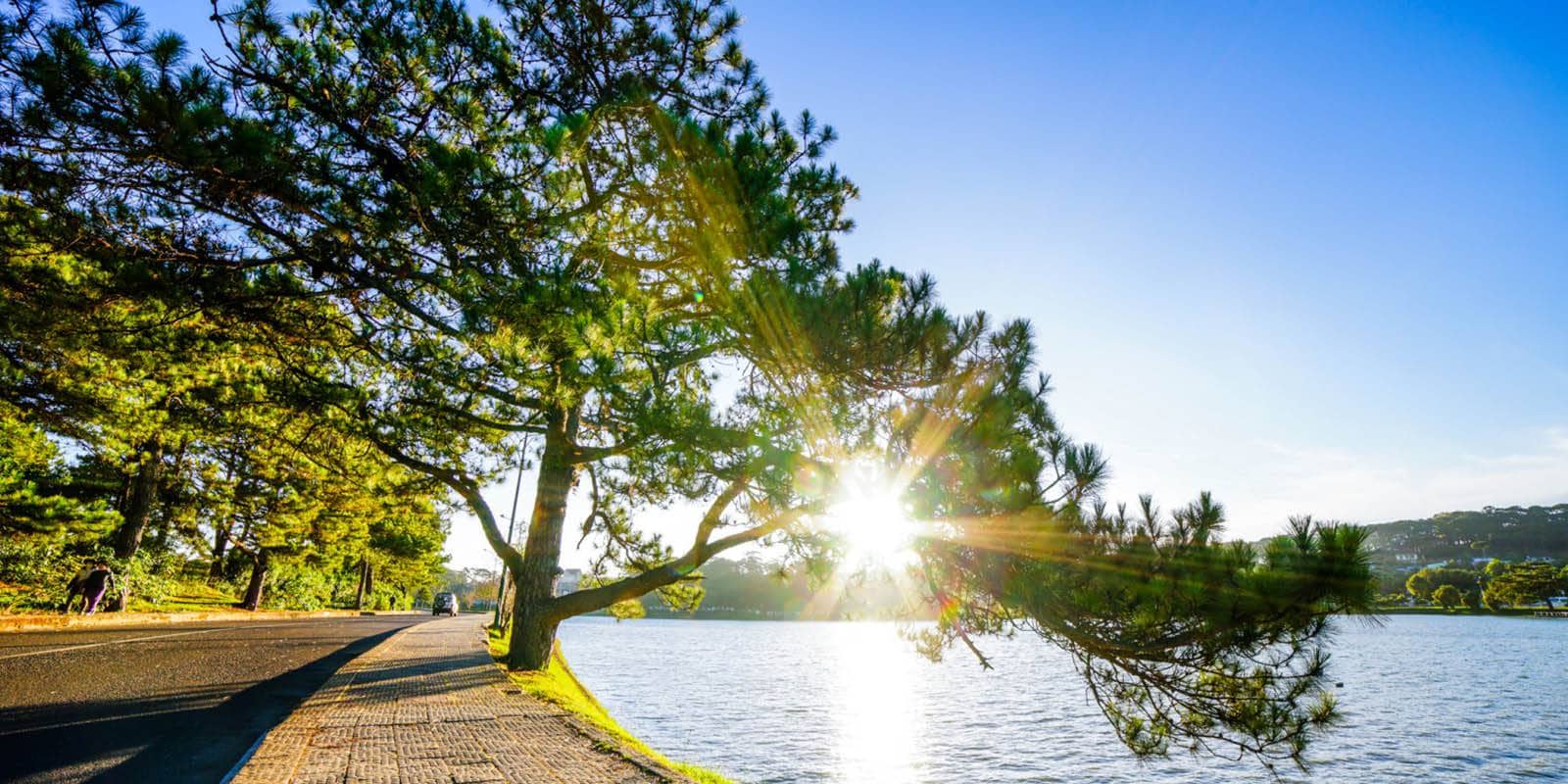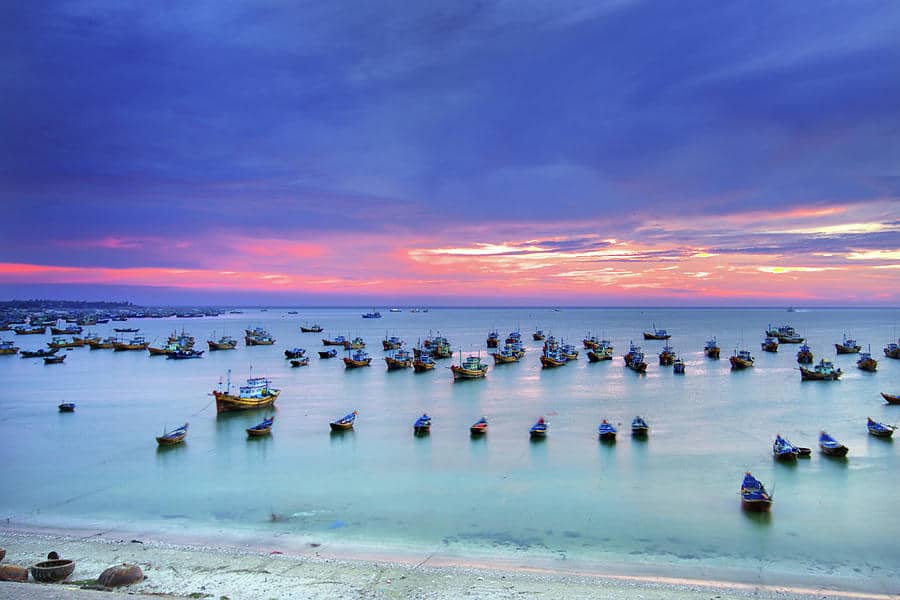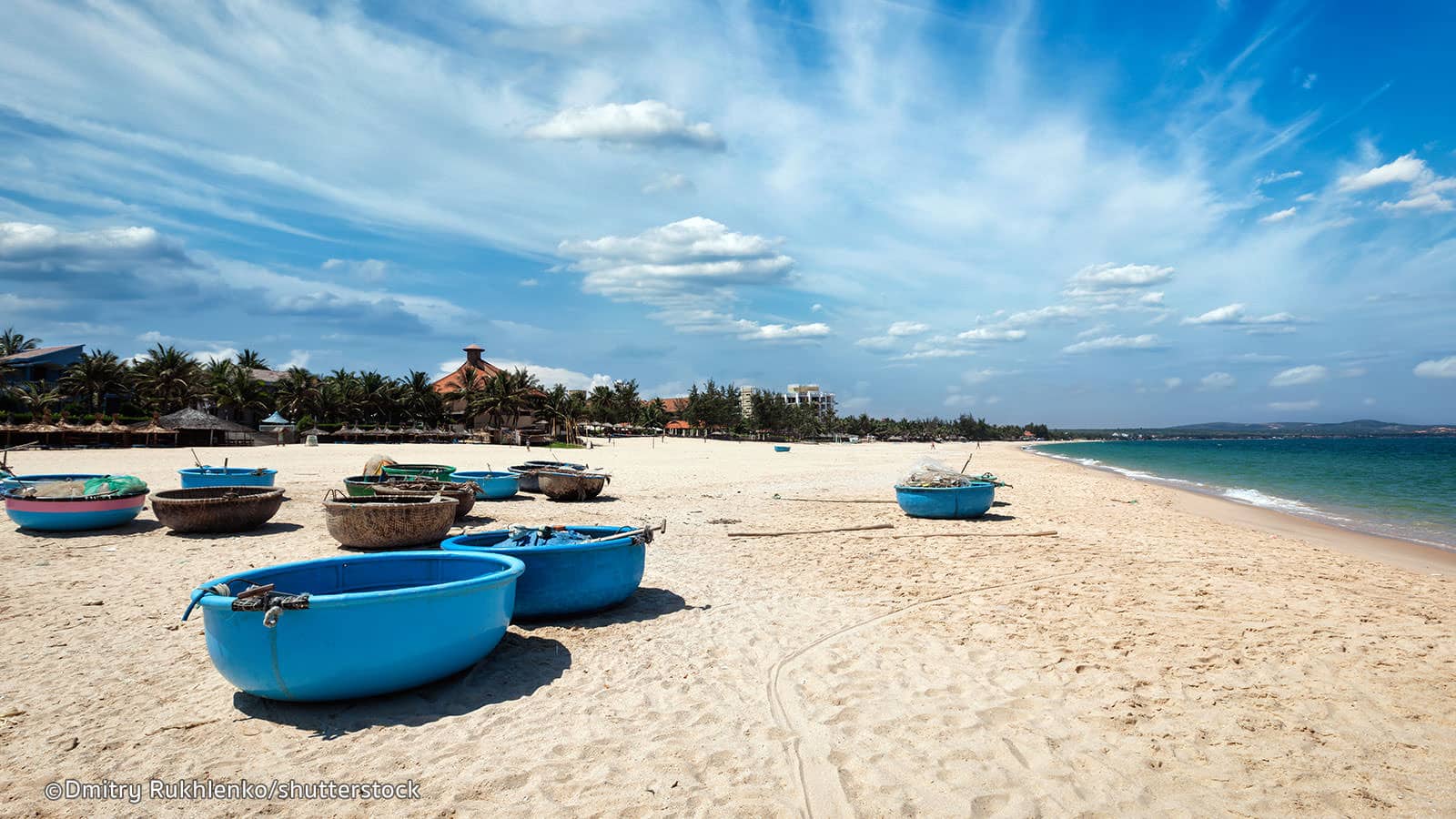 Day 1: Pick up from Ho Chi Minh airport – Transfer to Your hotel (at 13:00 at the airport).
Transfer to your hotel and check-in

Sai Gon Food Tour in the evening by scooter.: Trolling around Sai Gon by motorbikes to experience Saigon atmosphere, You will see and feel the locals live. Then enjoy some most delicious Saigon Food, Those are typical and characteristic of Saigon.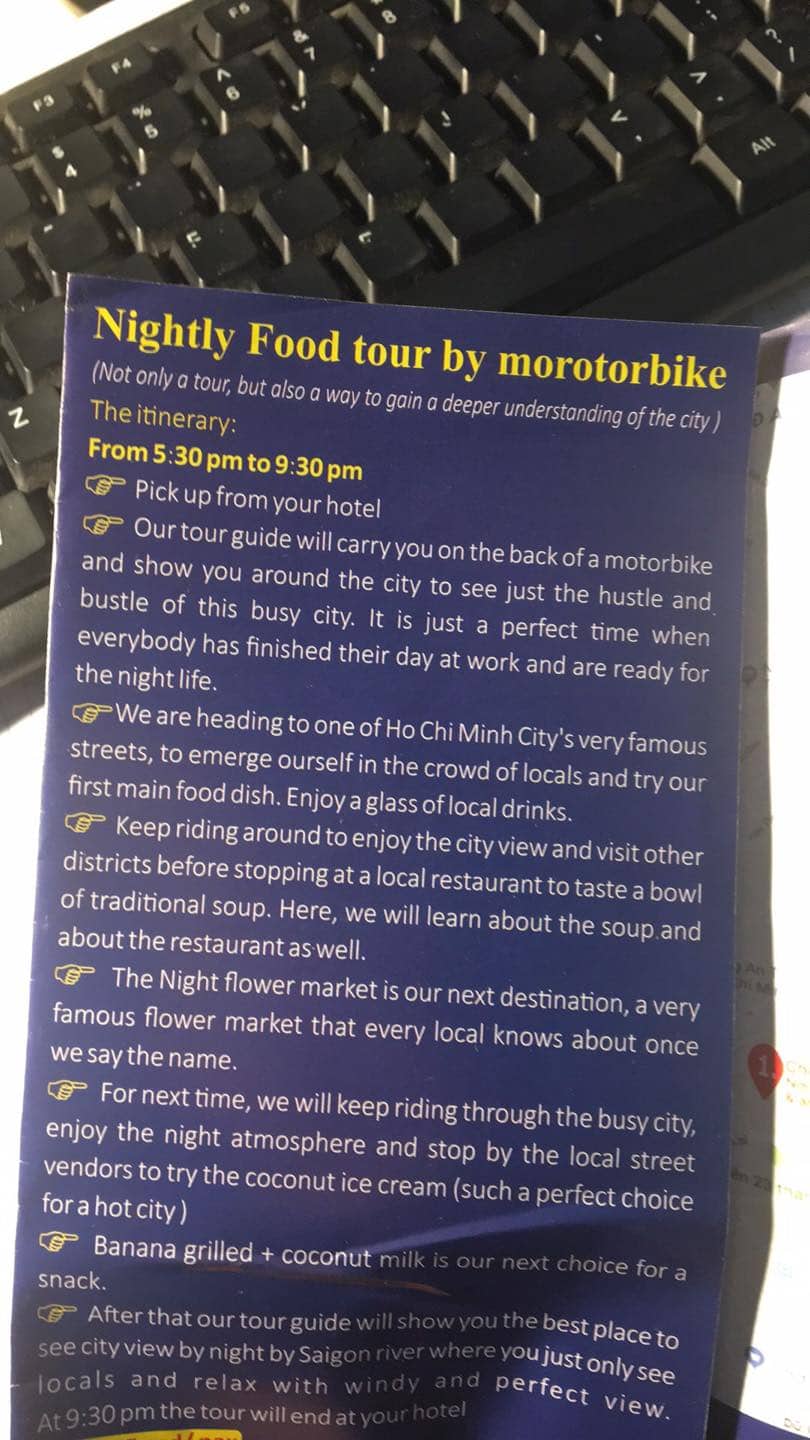 Day 2: Ho Chi Minh – Muine 
Transfer directly from Ho Chi Minh to Mui Ne.

Fairy Stream (

It is a beautiful landscape with natural, majestic and fancy beauty with a stream of silt-colored water, winding around red and white sandy hills)
Fishing Village. ( Mui Ne fishing village is located along a beach with a coastline of more than 1km, the beach here is particularly calm and quiet all year round, an ideal location for sheltering ships. If you come here early in the morning, you will have the opportunity to admire the bustling scene of fishermen returning from sea trips.)

Check in Your Hotel (  You should book Resort – They have ABeach so you can enjoy it easier)
Day 3: Mui Ne Discovery and Dalat Transfer
White Sandune

( Visit the White sand dune in Mui Ne, visitors have the opportunity to admire the beautiful lotus lake between the vast void covered by sand dunes. Looking down from the hill, the blue lake in the pink haze looks very poetic ).

Pongour Waterfall

( A majestic and beautiful falls, also known as the 7 most famous waterfall.)

Datanla Waterfall with the roller coaster

(Datanla waterfall has the characteristic beauty of the mountain forest waterfall, but not too wild. With a stable amount of water from upstream all year,)

Tuyen Lam Lake

( Tuyen Lam Lake Dalat is a place that blends rivers and streams. Mountain hills and primeval forests. Create a peaceful and poetic natural picture. This place is both an ideal relaxing place )

Old Rail Way station

( Old works in Đà Lạt could not be ignored Đà Lạt rail way Station. Đà Lạt station is the only station has a steam train in Vietnam )

( Dalat Local Food)

Check in your hotel and free time for you. 
Day 4: Dalat Countryside and Ho Chi Minh Transfer 15th
Van Thanh Flower Village

( Van Thanh Flower Village. Where beautiful flowers are grown. Van Thanh is a flower village attracting many tourists, especially those who love flowers )

Me Linh Coffee garden

( Attracting many young people by the beautiful view from above, looking down at the lake, the hills, and mountains hovering around the clouds surrounded by the pine forests. )

Elephant waterfall

( Elephant Falls is one of the largest waterfalls in the Central Highlands, 30 meters high and 15 meters wide, looking from a waterfall to a white silk strip, looking very majestic and beautiful.)

Bao Loc Tea Plantation

( Lying quietly in the mountain breeze when it is cool when cold but Bao Loc tea plantation is always engraved in the mind of visitors with a very impression of green)

Check in your hotel in Ho Chi Minh
Day 5: Sai Gon Discovery
Independence Palace

( Built very early by the French in Saigon, the Independence Palace was once the most beautiful villa in Asia - the residence of the most powerful people and also the place to witness many historical events)

Sai Gon Museum

( It exhibits many collections of precious artifacts about ancient Saigon, the historical period since the Viet Minh led the resistance against French colonialism till today )

Ngoc Hoang Pagoda

( Ngoc Hoang Pagoda embodies a beauty of mysterious sacredness that no one can explain. This is also the temple that President Obama has visited)

Notre-Dame Cathedral Basilica of Saigon

( The Notre Dame Cathedral is located in the center of District 1, the Notre Dame Cathedral is massive with ancient French architecture )

Airport Transfer.
Include Private Car: English Speaking Tour Guide and Driver, All Entrance ticket, Roller coaster ticket.
Not include quad car at the sand dunes if you use it. Meals and Accommodation.
Total Cost
| | | | | | | | | |
| --- | --- | --- | --- | --- | --- | --- | --- | --- |
| Pax | 2 | 3 | 4 | 5 | 5 | 6 | 7 | 8-10 |
| Usd | 370 | 320 | 280 | 260 | 250 | 240 | 240 | 220 |
We have a big discount for a big Group