Dalat - Muine - Nha Trang Tour in 4 Days
It is one of our most beautiful tour and convenient and economical for you to visit 3 cities in 4 days. You will be immersed in the beauty from the mountain ranges to beaches. Join with us to see Dalat - Muine and Nha Trang in 4 days. We will be sure that you will enjoy the trip.
Photos: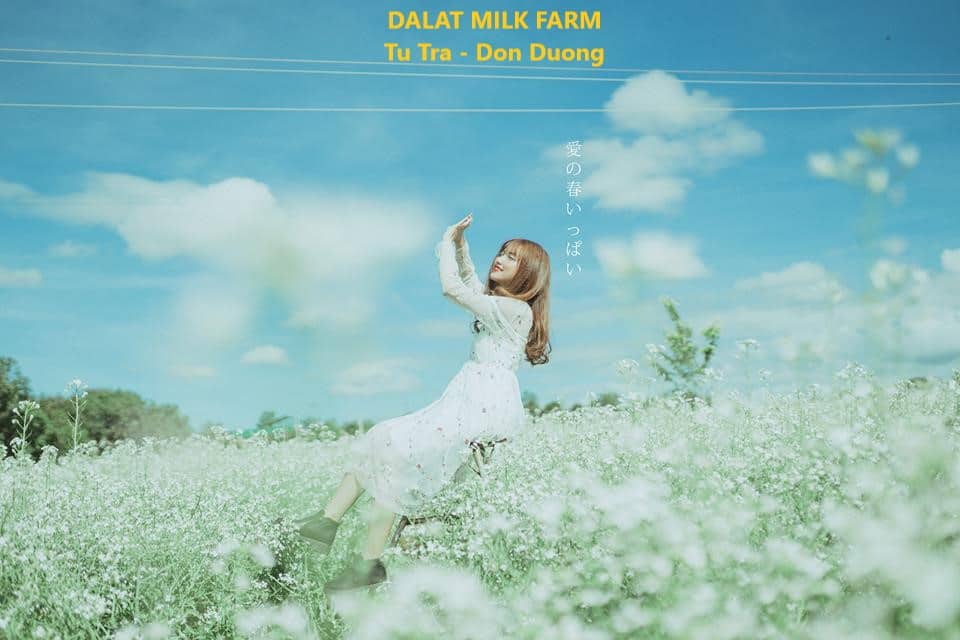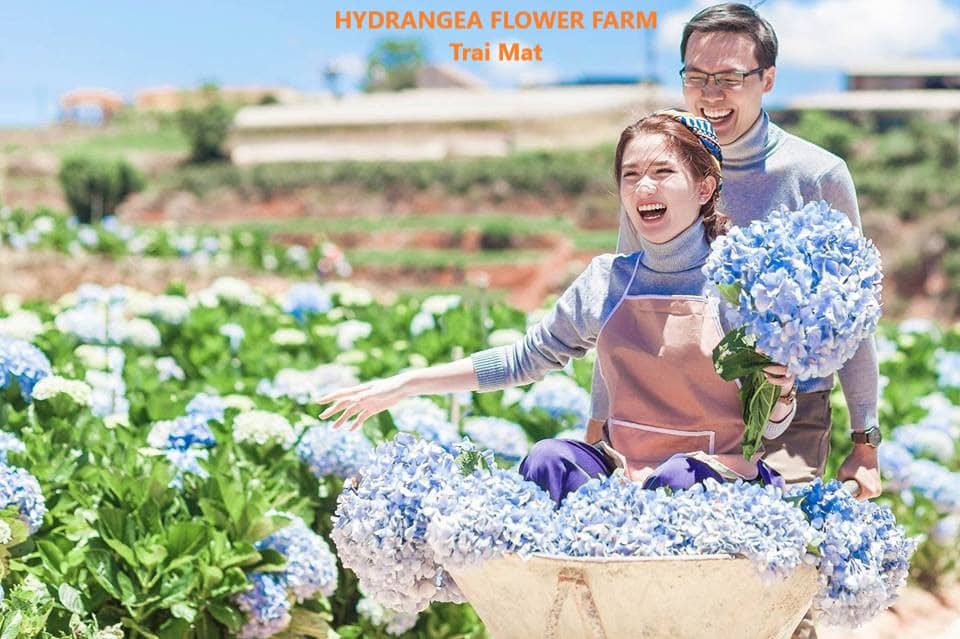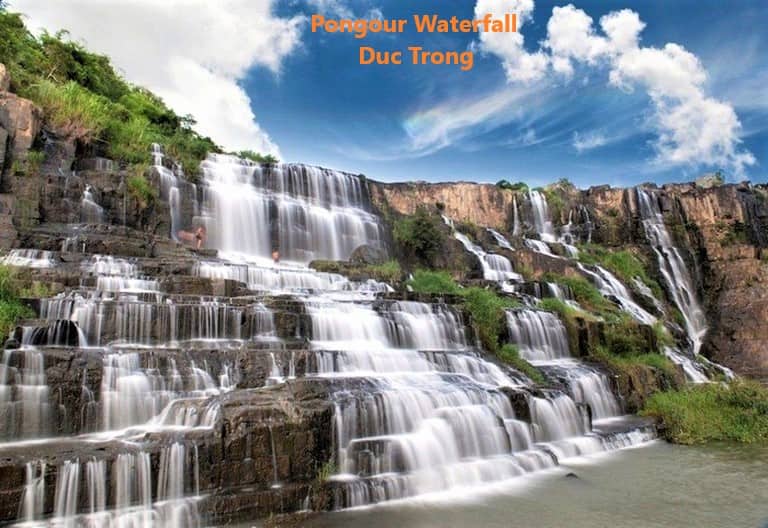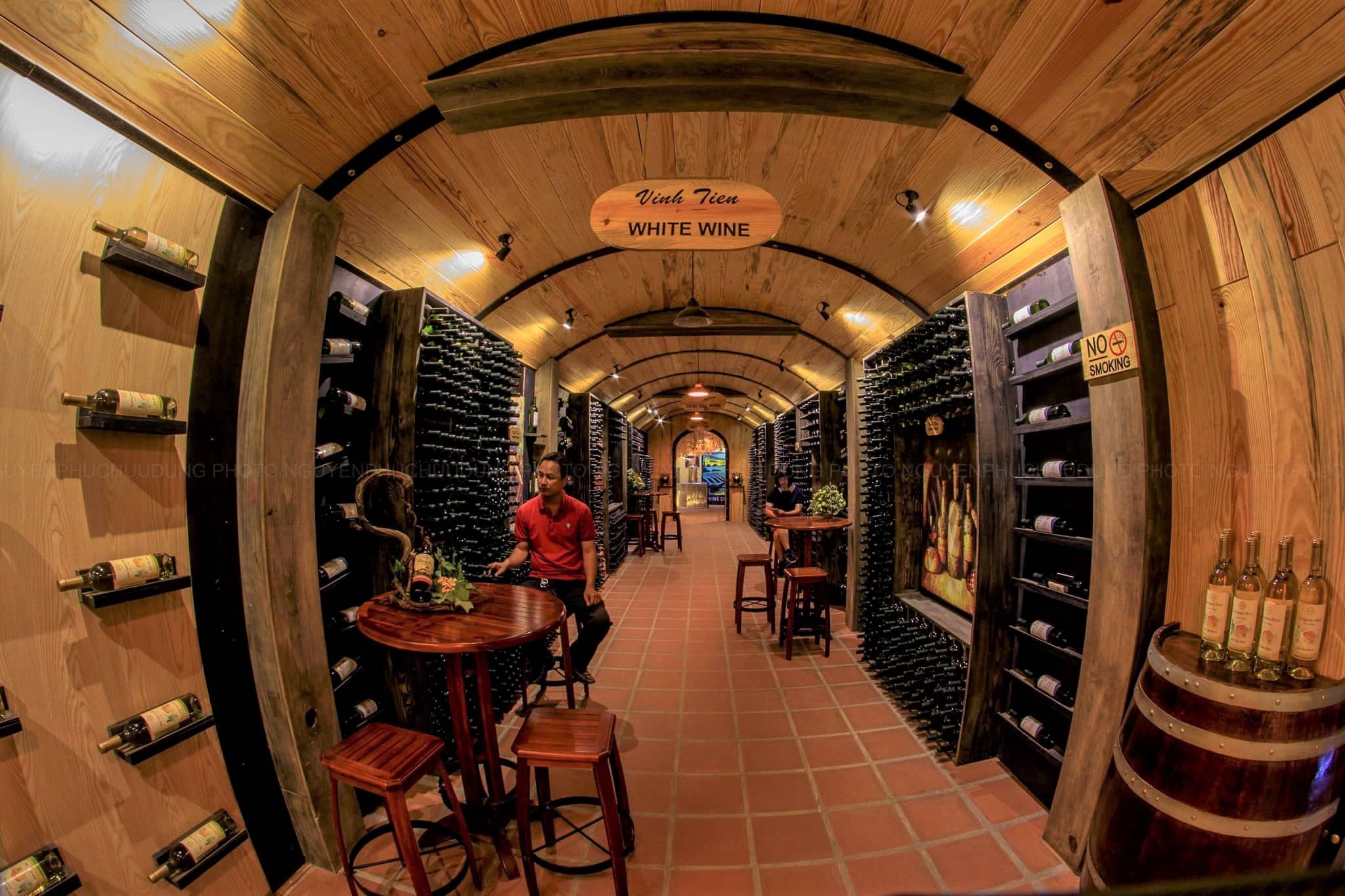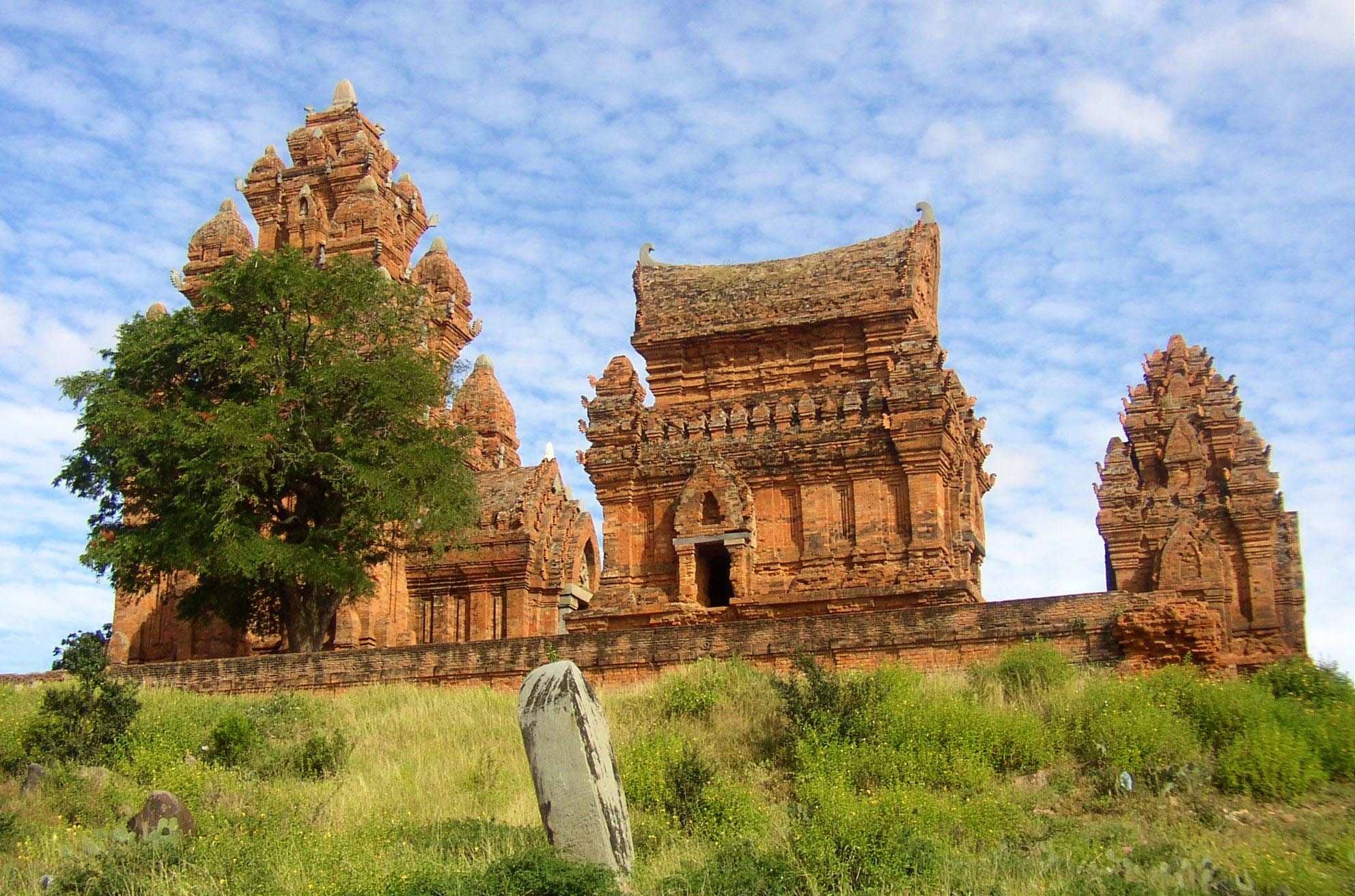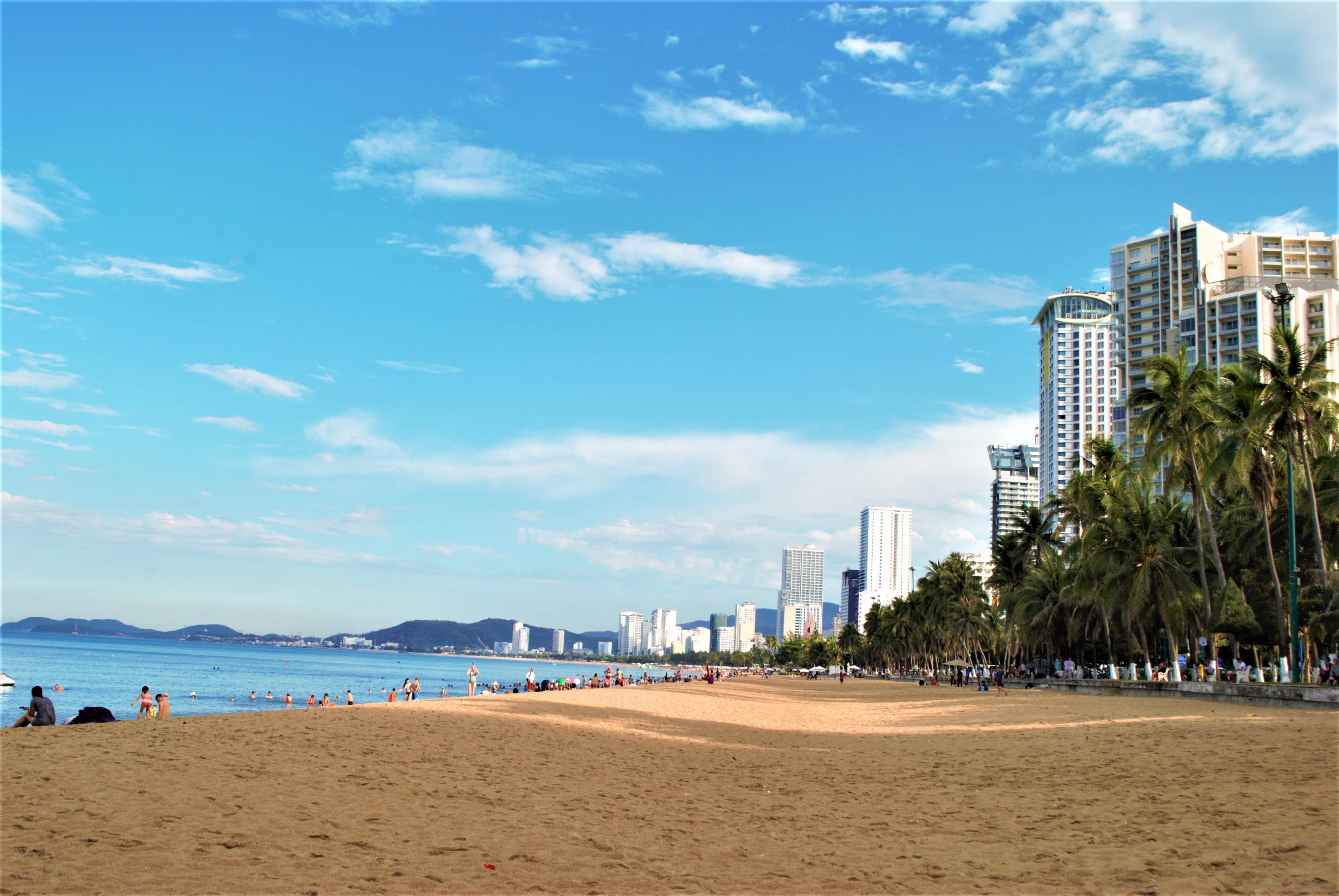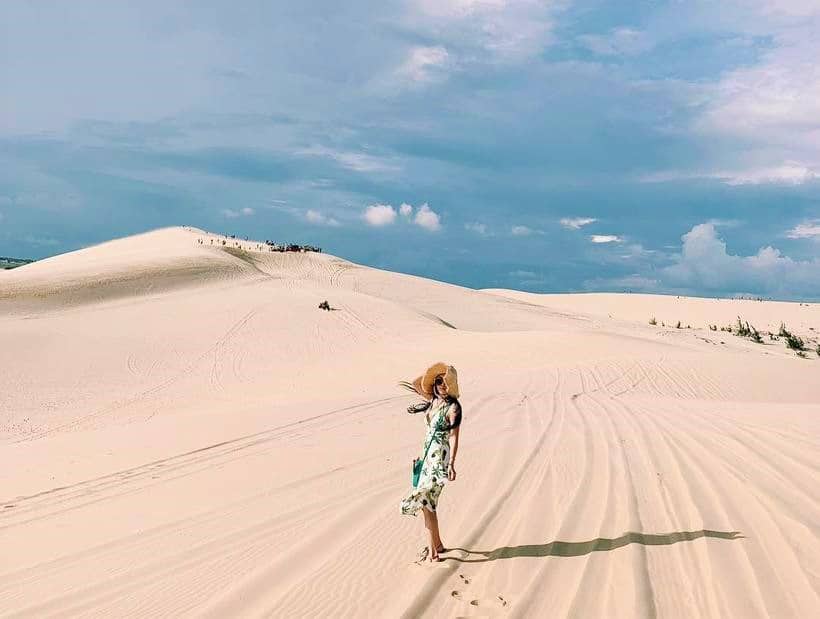 Itinerary:
Day 1: Pick up from Dalat Airport and Discover the Countryside of Dalat
Pick Up at 12.10 Am from Lien Khuong ( Dalat ) Airport 
Have Lunch at a local store: Good Good, Cheap Cheap Cheap. Good food with a local price ( about 2 dollars/person you can have a good meal).
Visit Elephant Waterfall: This is one of the biggest waterfalls in Dalat, See the massive waterfall you can enjoy the water bubbles flying around you. Discover the Windy Cave located nearby the waterfall.

Visit a Silk Factory

: To know how Vietnamese make clothes by silk. Here we can see the whole progress from the Silkworm to the final product those we can wear. very educated for this place.

See a miny Zoo

with some animals like Ostrids, Mole, Corocodies.., It is fun to see.

Me Linh Coffee Shop with Weasel Coffee.

Here the make the most expensive coffee in the world, it is animal Poop coffee. Next by the have a big flower farm of Sunflower, white mustard flower, and buckwheat flowers. You can enjoy and take some beautiful pictures here.

Finally, we visit the Van Thanh Flower Village,

It is a thousand kinds of flowers here, We can have a look and our guide will introduce to you about Dalat Agriculture and Flower take care technique.

Drop at your hotel at about 5 pm

, Free for you to relax and see the night market by yourself.
Hotel Recommend.  TTC Premium Hotel. Tulip Hotel, Venus Hotel, Moutain City Hotel. and all the hotel near the night market. it better than you have to take a taxi to go to see the city,
Day 2: Dalat City Tour And The beauty of Architecture

.
Pick up

at your hotel at 8.30 am after breakfast.

Visit Old Railway Station

. Know a bit of Dalat History and see old most beautiful and old Translation, with a special technique of Train running. It runs on a cog railway at that time is very special only Vietnam and Switzerland has.

Drive to the east to visit Linh Phuoc Pagoda:

one of the most unique pagodas in Vietnam. It is holding many records the biggest flower Lady Buddha statue. It is also famous at a ceramic pagoda. it was decorated by broken glass form bowls, Dish, Bottle...

Hydrangea flower farm:

3 hectares of Hydrangea blooming in Blu color, it's so beautiful, you also can take pictures with the heaven ladder and Heart stage, Hydrangea is a symbol of loyalty...

 ( Have Lunch at a place you want or. our guide will introduce some local food like Dalat Spring rolls ( Nem ). Dalat Noodles ( Mi Quang )...

Dalat Flower Garden:

A Displace of 3 hectares of different flowers from Van Thanh Village ( First Day we saw) Here flowers are both domestic and import form European, We have roses, Orchids. Ladydancig... This is good to see for who love flowers.

Crazy House

: It is an unmissable place when visiting Dalat. Famous for its special architectures. Just like art Gaudi, It looks strange and became one of the craziest houses in the world, The owner she wants to bring architecture close to the forest. beautiful place.

Finally, Vinh Tien Winery

and The Fairy tale Land. Let Relax after 2 long days visiting Dalat and Enjoy Dalat Famous grape Wine, Which was made by french technique. See The wine tunnel with a thousand bottles. have fun with the Fairy Tale Land we think both adults and children like this place.

Transfer you to your hotel

from 4.30-5 pm to relax and prepare for the next day.
Day 3: Dalat Cable Car and Muine Discovery. 180 Km 
Pick up

at 8 am after breakfast. please check out before we pick you up.
Dalat Robin Hill and Cable Car: Our Guide will introduce a bit of Dalat history via the Lat People ( original people in Dalat) Taking the cable car go in above the pine forest, looking down the valley with farms and city view.

Truc Lam Monastery:

From the Cable Car we will get to Truc Lam Monastery, A meditation institute, Have some peace see the Buddha statue and pray for a new day.

Pongour Waterfall:

Legendary waterfalls, It is the biggest and most beautiful waterfall in the south of Vietnam. Just like a lady hair the water lying down on 7 floors, see and enjoy it.

Have Lunch

at Local Store and Going Down the Daininh Pass to reach Muine.

Visit The White Sandune

( it is big like a desert), Better you hire a jeep to go ( 500.000/ jeep for 5 persons ) just tell them to go slowly or fast if you want. I'm a bit scary :) :)

The Fishing Harbor and Local market

. Have a good view and sunset at the Harbord with hundreds of Ships coming from the ocean.

Fairy Stream.

The erosion on Lame stone, it created many triangle sharp forms, Look funny with the red color of iron sand. it good to keep your feed in the water and walking around and have some photos.

Hotel Recommend

( Big Hotel. Good hotel or resort. Choose on Agoda) Victoria Muine, Little Muine Resort...
Day 4: Muine - Nha Trang Transfer and discovery.
Pick up

at 7.30 am after your breakfast, check out and heading to Nha Trang

5 hours

to reach Nha Trang.

Visit Phang Rang Thap Cham

( Cham Tower) a city of an ancient kingdom belong the Champa people in the coastal province. They follow Hindu and then Buddist religion. see the city and the beauty of Cham Architecture.

Grape Farm

( you can pick grape if you want. it is an option place) 

Going to Nha Trang and Visit Thapa Mud Bath Center.

( 250.000/Person pay by yourself) it is a must-visit place in Nhatrang. Very relax. sauna, Mudbath, Mineral steam, Hot swimming pool. very good place to relax after 4 days.

Drop you at your hotel at about 4 pm

. Our tour finish. You check in your hotel and Enjoy the Nha Trang City Beach. We say goodbye and we drive back to Dalat alone.
The next day. you go to the airport by taxi to Cam Ranh Airport ( Cost is 300.000 Vnd/7 seat. Just ask your hotel receptionist for the service).
Tour Cost:
| | | | | | | | | | |
| --- | --- | --- | --- | --- | --- | --- | --- | --- | --- |
| Pax | 2 | 3 | 4 | 5 | 6 | 7 | 8 | 9 | 10 |
| Usd/Pax | 300 | 250 | 220 | 200 | 180 | 170 | 165 | 160 | 155 |
The Tour Ended!
Tour includes all entrance tickets. Private Tour Guide, Private 7 Or 9 Seat Car with Driver. Waters, Cable Car,
Tour Doesn't include: Hotel and meals, Mud bath ( Jeep cost if you use at the sand dune)
Payment method, Pay on the days we doing the tour in Cash.
Looking forward to receiving your idea.