Easy Rider Tour - Dalat motorbike tour
Don't be stuck in a bus. Let join with our guides. They work by all enthusiasm to show you everything about Dalat. Driving on a motorbike. touching the nature and have a nice tan skin after the tour
Pictures: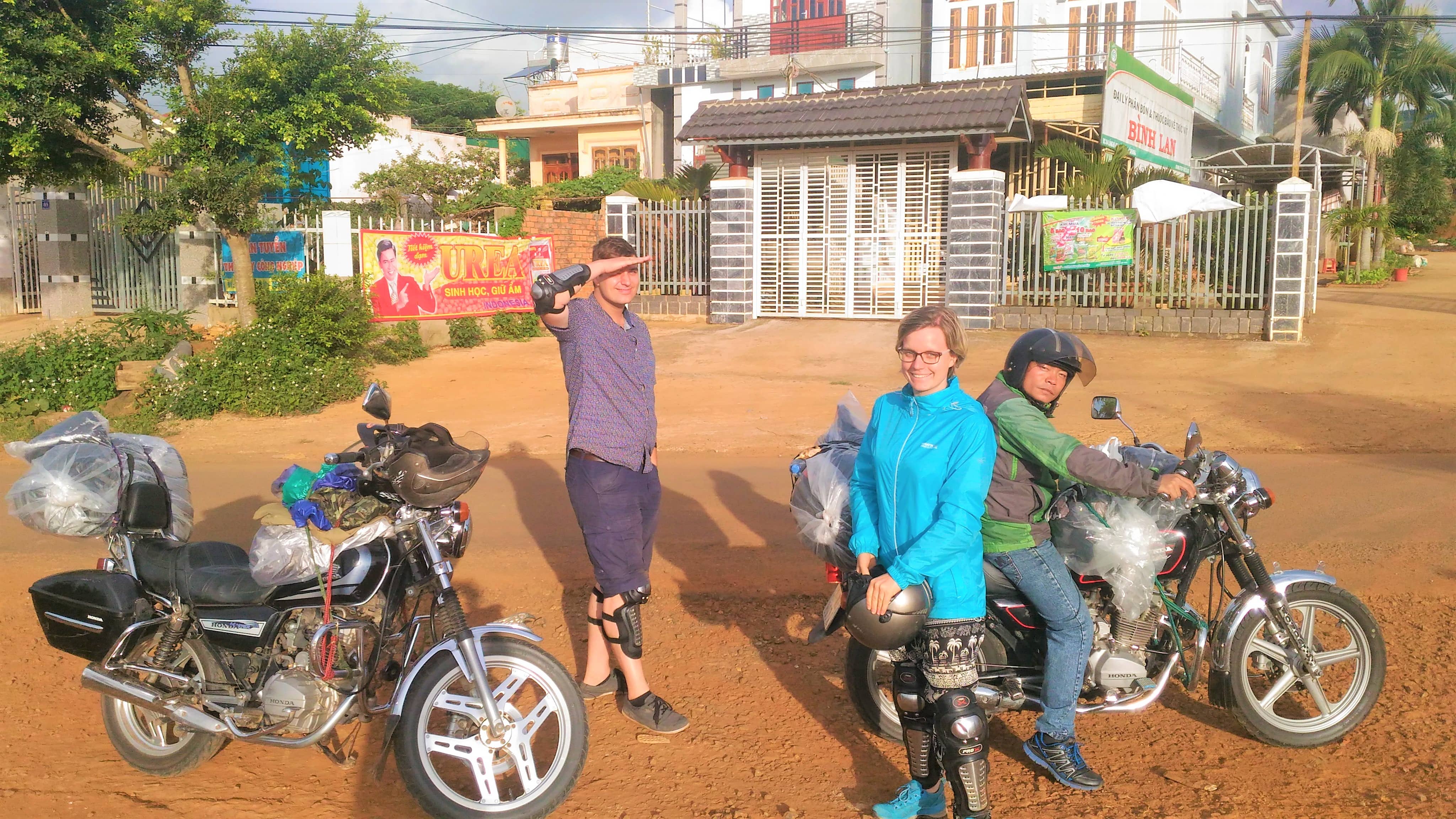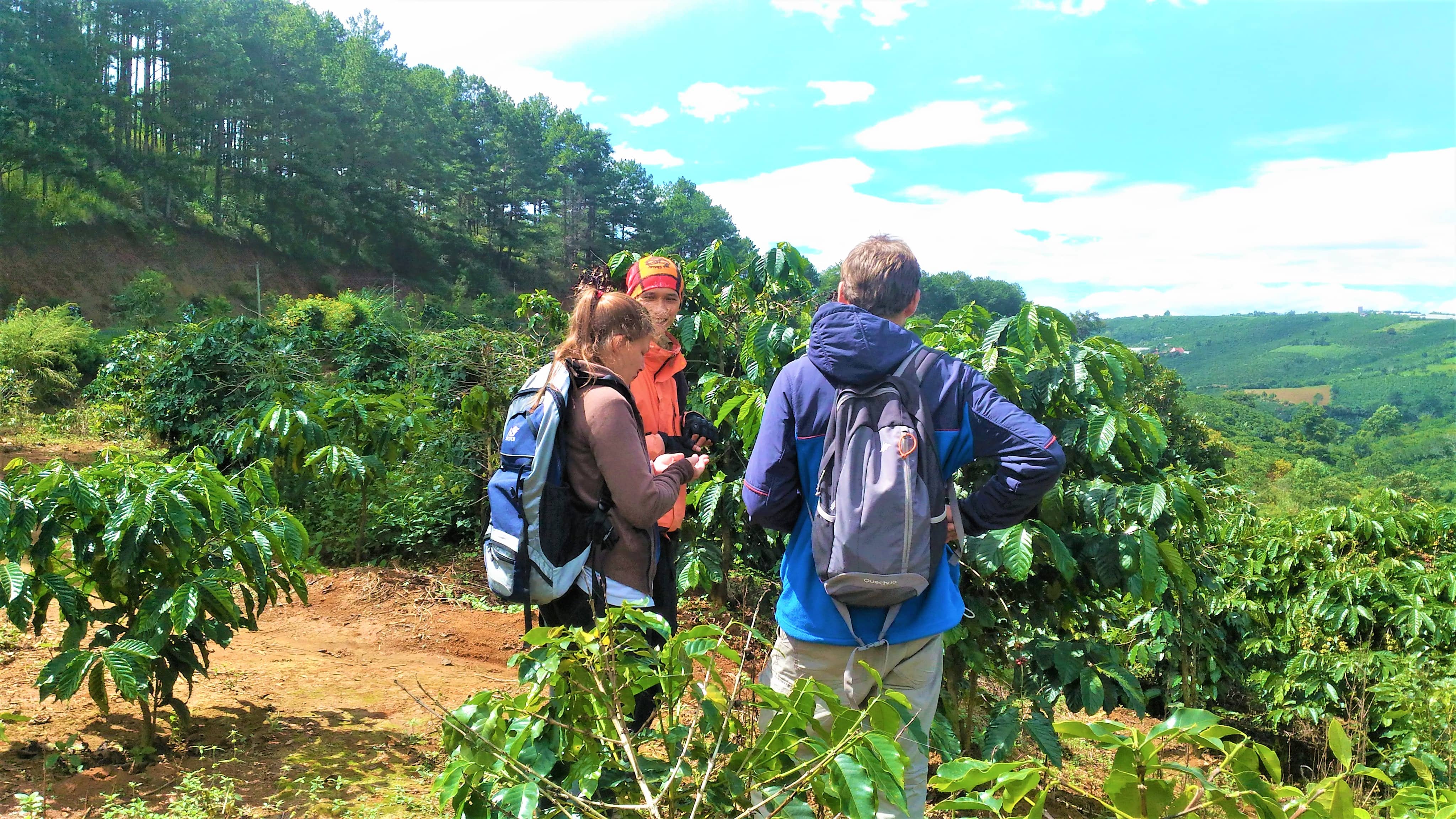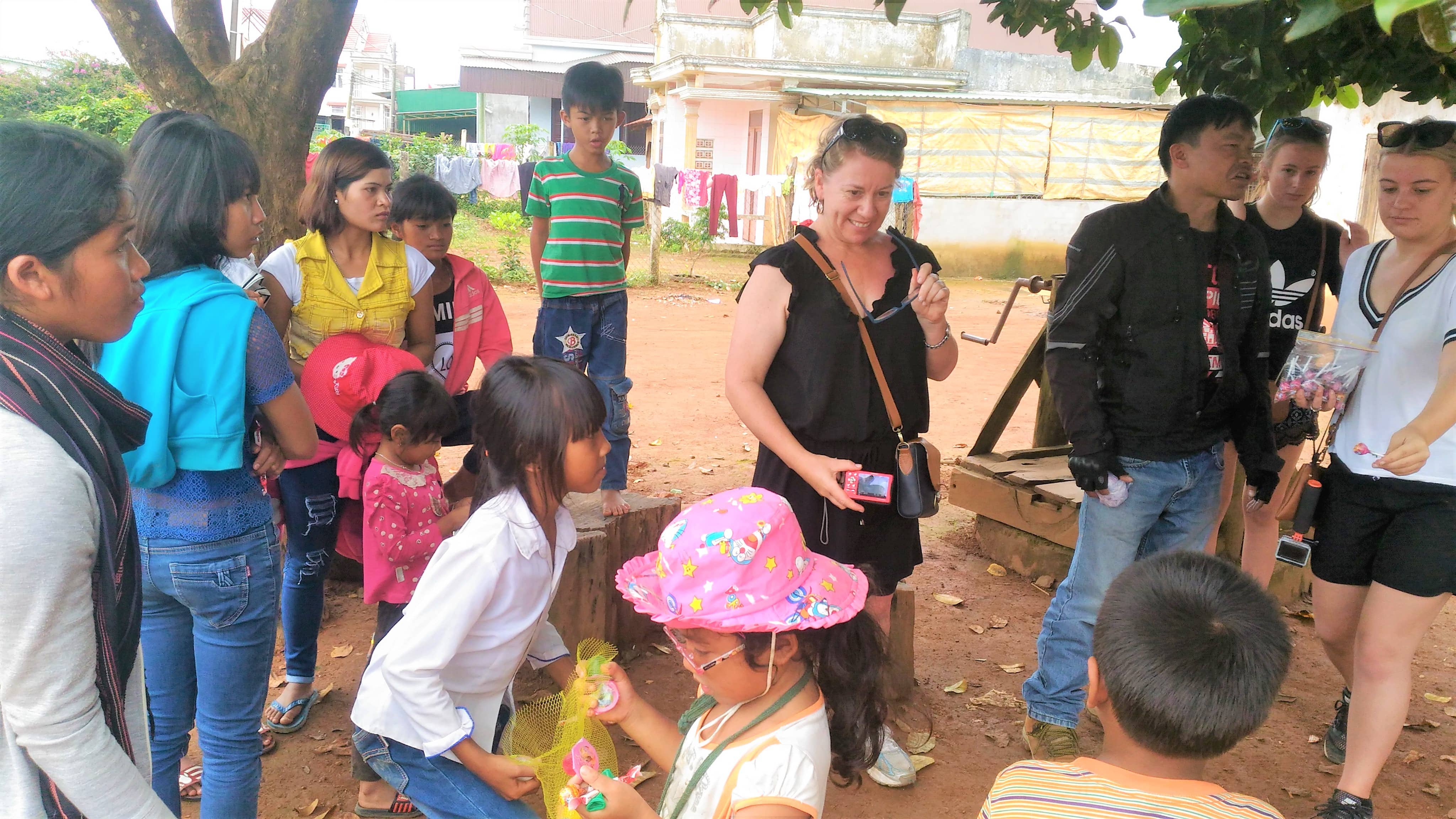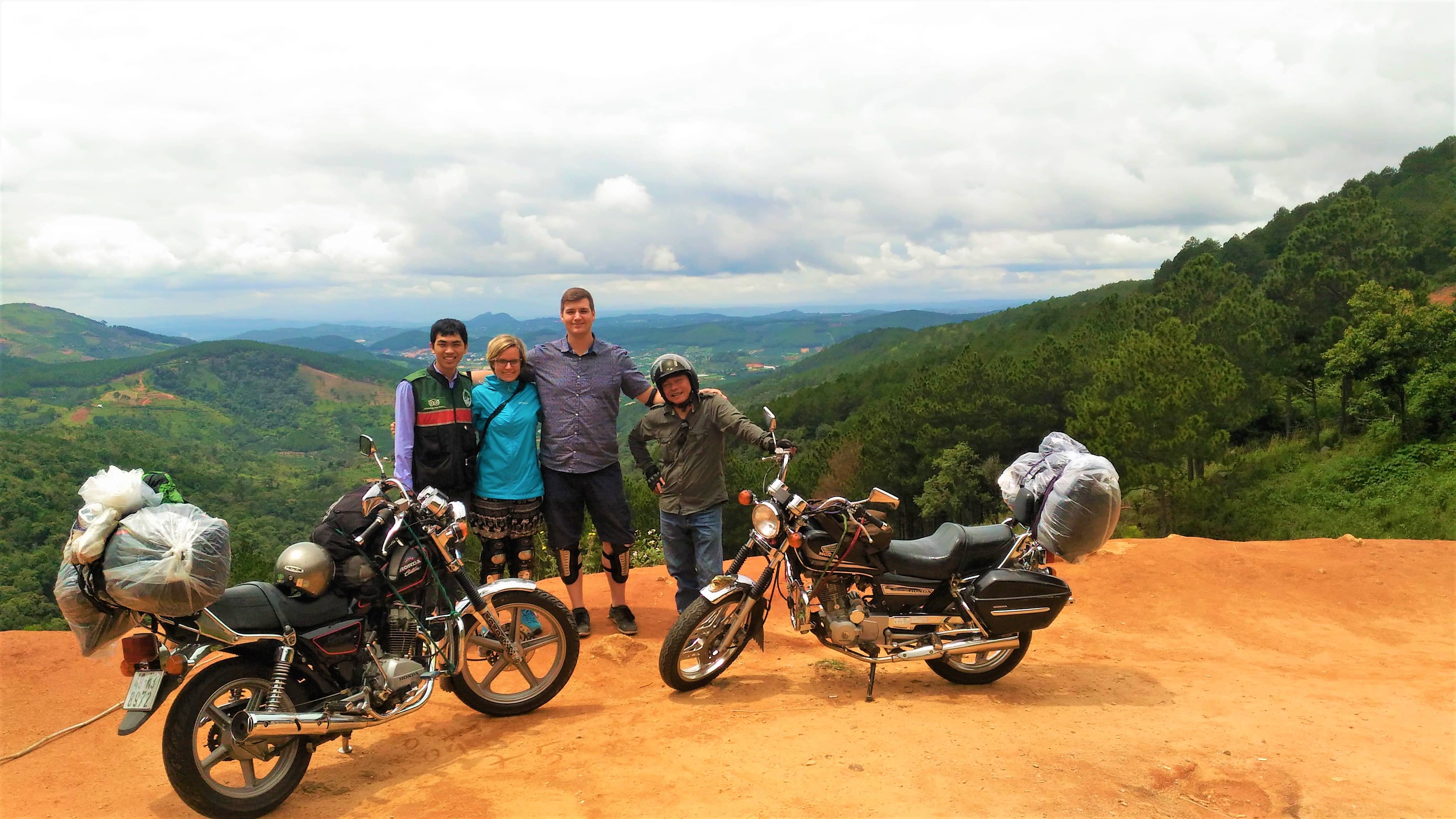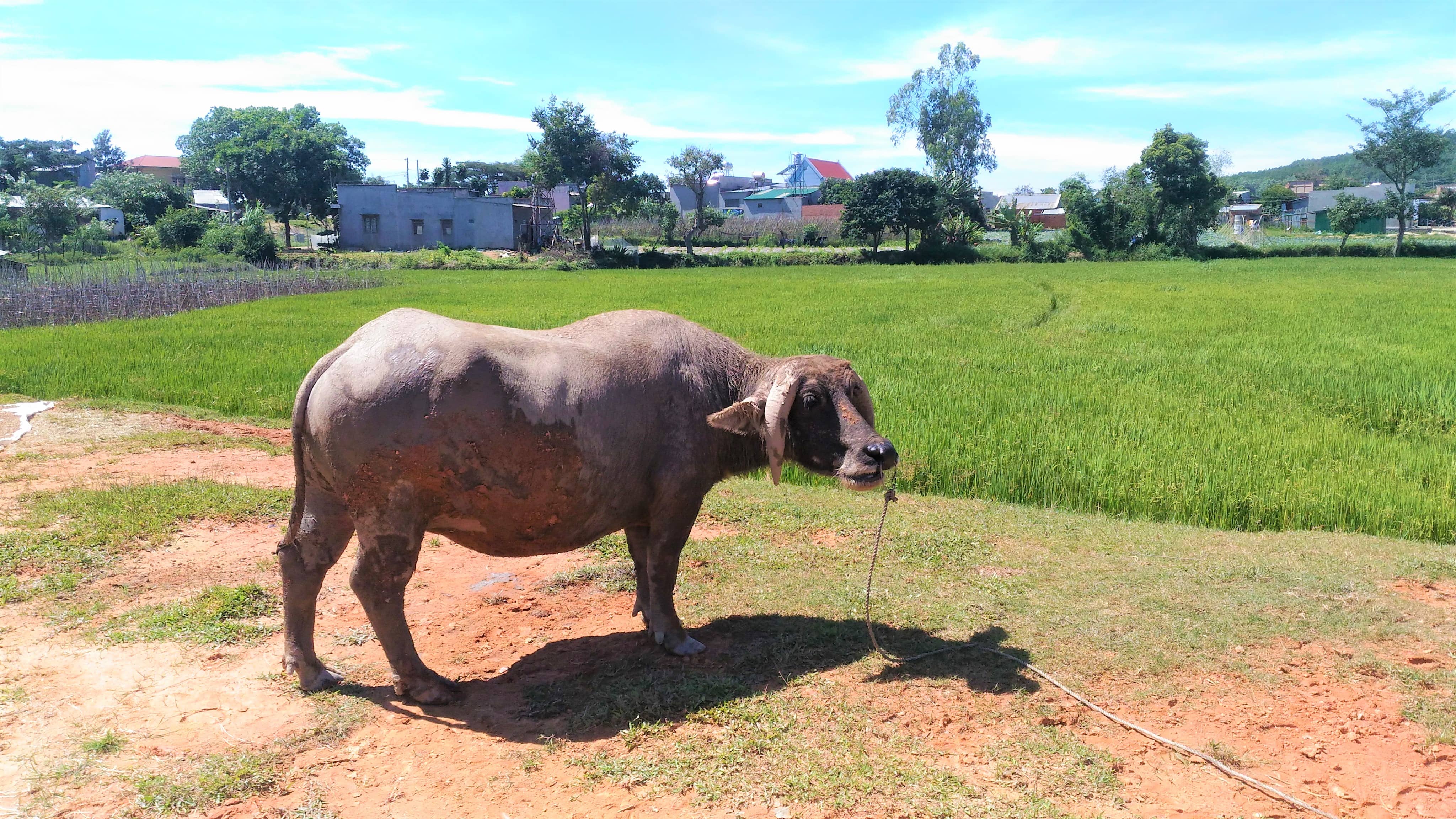 Itinerary 1:
 Agriculture farm with the terraces vegetable.

Mushroom Farm Village

Linh Quang Pagoda.

Van Thanh flower village.

Coffee Plantation

Rice winemaking house

The famous Weasel Coffee

Elephant waterfall

Silk factory

Paradise Lake

Chicken Village – K'ho minority village
Describe:
Agriculture farm with the terraces vegetable




looks at a stunning agriculture view. where is famous for many kinds of vegetable. We grow to support to Ho Chi Minh. Dalat is good for growing flower because of the soil which contains good nutrients and Iron from volcanic million years ago.

Linh Quang PagodaThe Pagoda was built in 1931. And was considered one of the oldest pagoda In Dalat. The special ancient architecture with curved roofs, on the roofs, were decorated with some animal such as Dragon, Unicorn, Phoenix, Turtle attached with full color.

Flower farm-Van Thanh Flower village: Dalat is famous for being called "The City of Flower". If you visit Van Thanh Village, you'll be attracted by the breathtaking scenes with many colorful flowers: rose, carnation, daisy, gerbera, lily,… visit to know more about the techniques and methods of flower cultivation in VanThanh village, one of the biggest village growing flowers in Dalat.

Coffee plantation: The delightful scene of coffee plantation you can see from a top of a hill. Furthermore, you'll be interested in Knowing more about the process of making weasel coffee. Having a cup of the most expensive coffee that can be a good experience. What a great flavor!

Cricket farm and Rice winemaking house.: See the local way to make Happy water ( rice wine) we offer you chance to try some. Visit a huge farm of crickets. Those will be processed into Food. Which is contain a lot of protein and become one of the must-try specialty in Dalat?

Silk factory: You can see some real silkworms. Silkworm is fed with clean mulberry leaves. Our guides will introduce you the process of making silk. And you can see directly inside the factor. You can also get some silk products such as clothes, embroidery, scarves,… 

Elephant waterfall: One of the most beautiful and majestic waterfalls in Tay Nguyen. It looks charming and wild. will be nice to see an overview from the top and then go down on a path to discover the bottom of the waterfall. you should prepare a raincoat for it. because there will be a lot of water at the bottom. if lucky you can see the rainbow. there is also a small cave, you can go inside to enjoy the wind and go closer to the waterfall.

Mushroom farm village: The mushroom will be planted in the sawdust bags and hanging up. Enter the room and see the way they growing it. then you can buy some if you want to bring it back and they will offer you a better price than at the market.

Chicken Village: The village belongs to K'ho ethnic people, come here and learn more about their culture. you can see their traditional weaving

Tuyen Lam Paradise lake: The largest lake in Dalat, it's romantic when the sunset going down. many couples come here to look at it and admire the beauty of the lake, which located in the middle of a forest. you will feel very peaceful and relaxed after the day.
Luch: We will eat food at a local restaurant with many foods you can choose; such as spring rolls, rice noodle with beef, chicken., fried rice, steam rice.... Clean and reasonable price: ( about 50.000 Vnd/ person ( 2,2 USD)).
That just a short description for you to have an image our tour. But our guide, each person has their own strength. so he will make your own tour base on his knowledge and skill. But we all confident that we can bring you the best time in Vietnam.
Advices:
Wearing shoes will be better for the waterfall.

Bring some extra money if you want to buy things.

We will bring some umbrella for you in case it rains. But you should check the weather. to bring your own raincoat if you want to wear your own one.

Tip for guides: Our culture doesn't have tips. but you can tip them if you want to. it based on how satisfied you are.
Extra information:
Transportation: Motorbikes
Pick up and drop at your hotel or anywhere you want in the City  ( pick up from the airport: pay extra: 20 Usd).
pick up time: 8.30 am
Tour includes all entrance fee. English speaking tour guide. one bottle of water.
Not included: Your food

Hiden fee:

No hidden fee. No commission place. 
 Price for our tour.
| | | | | |
| --- | --- | --- | --- | --- |
| Pax | 1 | 2 | 3 | 4 |
| Usd/pax | 45 | 42 | 42 | 42 |