THE HYDROELECTRIC PLANT YALY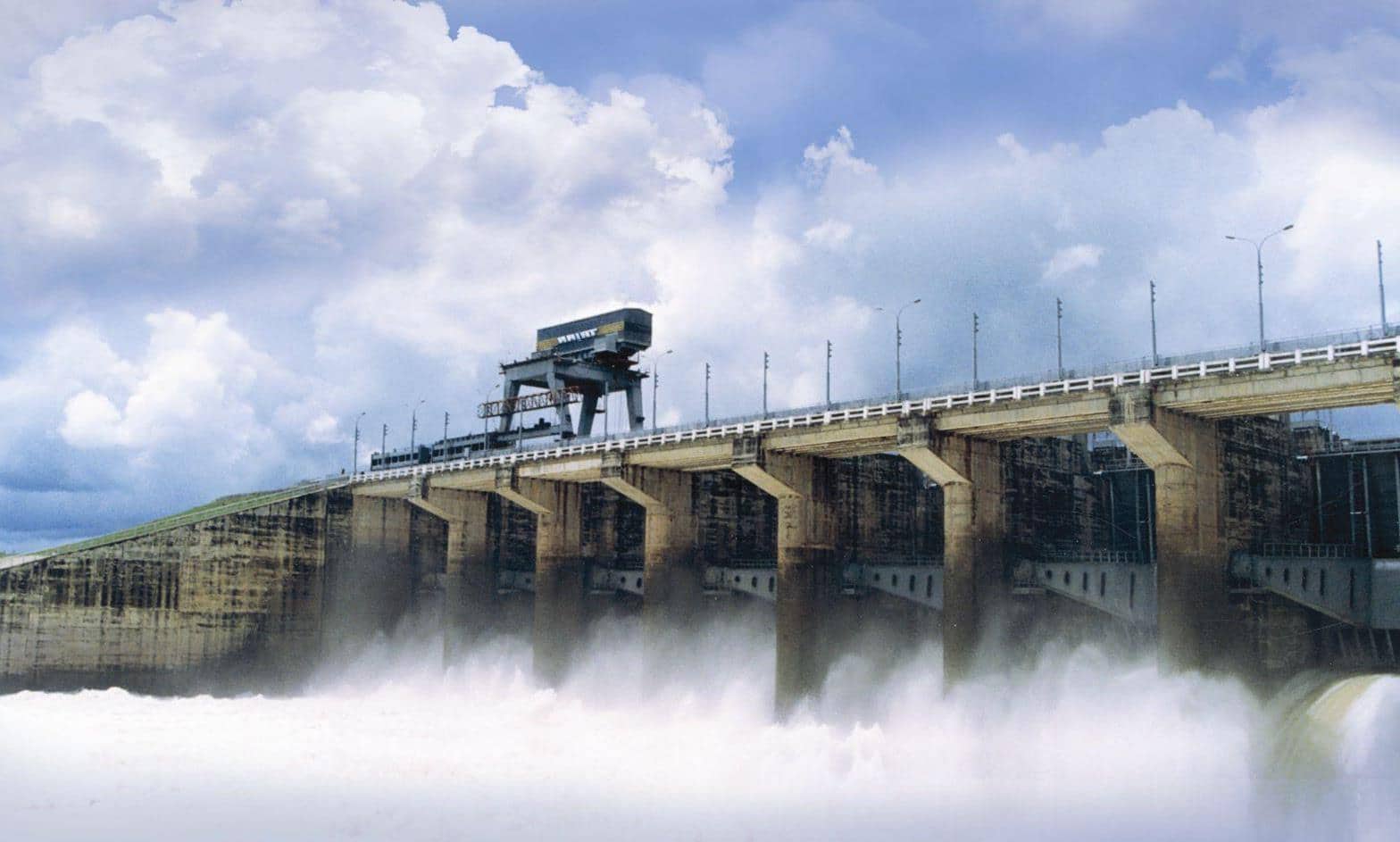 It is located in the regional land of Gia Lai and Kontum, Yaly Hydroelectric plant is considered to be the pride of the Western Highlands and it is a greatest economic and technical site of this land after the Liberation Day and it has been the second biggest hydroelectric site after Hoa Binh Hydroelectric on Da river. This site was built on Se San river, consists of 4 machinery groups with a total power of 720 MW, the average electricity produced is 3,7 billion kmh/ year. On Se San river, there are also 4 other hydroelectric plants which are being constructed. They are: Se San 3, Se San 4, Pleikrong and up Kom Tom


With the surface area of about 64,5 km2, relating to the study of national culture, this place is a wonderful place for sightseeing.

On the Se San River flowing through the two provinces of Gia Lai and Kon Tum, Yaly Hydropower is a national project, the third largest country with a capacity of 720MW and average output of 3.68 billion KWh per year.
Yaly Hydropower is the largest hydropower plant in the hydropower ladder on the Se San River in the two districts of Chupham, Gia Lai and Sa Thay, Kon Tum Province. . The Yaly Hydropower plant has four turbines with a designed capacity of 720 MW, which accounts for nearly half of the total estimated capacity of 1,500 MW of the entire Se San River, generating an average of 3 billion 680 million kWh /male. Since its inception, the Yaly Hydropower Plant has provided 42.6 billion kWh to the national grid.
The majestic beauty of the Yaly dam flood season. Photo: Documents
Ialy Hydropower reservoir has a capacity of 1.03 billion m3.
Lake Ialy Hydropower Water Season. Photo: Documents
In addition to the potential of power generation, Yaly Hydropower also creates a vast blue lake in the middle of the Central Highlands with a surface of 64.5 square kilometers and a volume of 1.03 billion cubic meters. Ho is an attractive ecotourism destination for domestic and foreign tourists when it comes to the Central Highlands thanks to its poetic and majestic landscape. Not only that, this is also a great source of water and aquatic resources for people in Gia Lai, Kon Tum provinces.
Yaly Hydropower was started construction in 1993 and completed in 2003. The main plant is located in Ialy commune, Chu Pah district, Gia Lai province. Following the Yaly Hydropower Plant, two other hydropower plants were built on the Se San River, Se San 3 Hydropower Plant, started in 2002 with a designed capacity of 260MW and the Pleikrong Hydropower Plant, Started in 2003 with a designed capacity of 100MW.
In 2007, in order to meet the development requirements of the hydropower system on the Se San river, the Electricity of Vietnam converted the Ialy Hydropower Plant into Ialy Hydropower Company in order to unify the management and operation of the whole. All three hydropower plants are Ialy, Se San 3 and Pleikrong with the total capacity of 1080MW, the average power output is 5 billion 310 million kWh per year.
According to Ta Van Luan, Director of Ialy Hydropower, effective management and safe operation, This plant not only ensure smooth electricity supply to serve the development of life, The Association of Central Highlands, but also contribute significantly to the creation of low-cost electricity, reduce the purchase of electricity at high prices. In 2012, Yaly Hydroelectricity made significant progress when the power output of all three plants reached 5 billion 838 million kWh (9% higher than the designed average power output per year). This is the record output of 12 years of operation of the three hydro power plants.
Yaly Hydropower Plant engineers are always on duty to ensure smooth and safe operation of the Plant. Photo by Nguyen Luan
Ialy Hydropower Plant Operating Center. Photo by Nguyen Luan
In 2012, Yaly's electricity output hit a record 5 billion 838 million kWh. Photo by Nguyen Luan
Yaly Hydropower Transformer Station. Photo by Nguyen Luan
Apart from electricity production, Ialy Hydropower Company is also trusted by many big corporations such as Hoang Anh Gia Lai and PetroVietnam to participate in technical consultancy for many large projects. Typically, such as the test oil filter transformers of HAGL - Attapeu Sugarcane Factory (Laos); Insulation oil sample testing for over 100 transformers of Dung Quat Refinery; Supervision consultant for Doc Cay Hydropower (Thanh Hoa), Hoa Phu Hydropower (Dak Lak); High voltage generator of Hua Na Hydropower Plant and Khe Bo Hydropower Plant (Nghe An).
Ialy Hydropower has cooperated with Power Engineering Consulting Joint Stock Company to complete the report on the expansion plan of Ialy Hydropower Plant with two units with the capacity of 180 MW / unit, raising a total number of units to 6 with a total capacity of 1,080MW.
According to calculations, the expansion of Yaly Hydropower Plant will significantly improve the power shortage usually occurs in the dry season in the Central Highlands. On the other hand, revenue from electricity sales will increase by more than VND765 billion per year.
With its potential and position, Yaly Hydropower Company will continue to make a great contribution to the development of economic, cultural and social life in the Central Highlands in particular and the process of industrialization and modernization. generalize the country.