Dalat Pink Grass Hill - Snowy Hill
Da Lat pink grass hill is one of the top tourist destinations in Da Lat. But not everyone who goes to Dalat can visit the pink grass hill. Because Dalat weed blooms only according to the season. Each year visitors only short time limit to admire this beautiful scene 1 time. November was Da Lat every year is a good month with the pink grass blooming of the pink grass hill. To know how beautiful the pink grass hill is. Along with the information about the pink grass hill. you should come there once to enjoy it.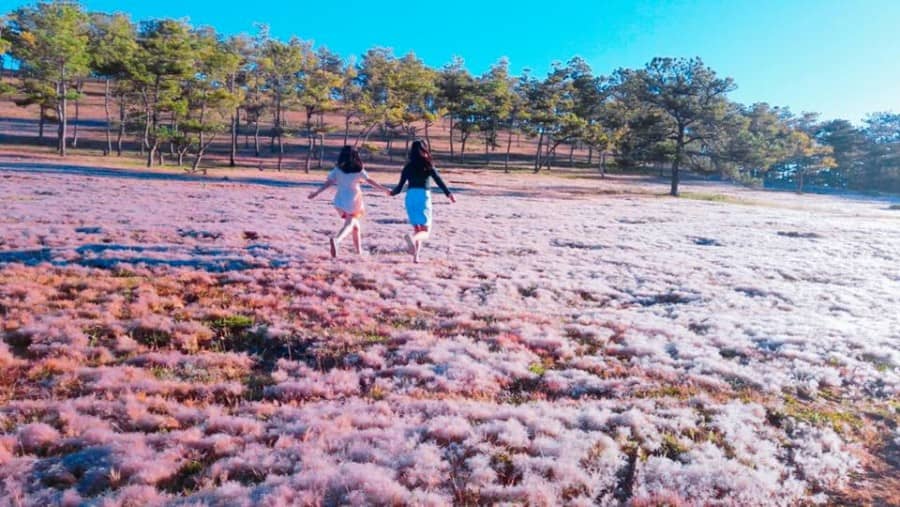 List of the latest Da Lat travels destinations. Da Lat pink grass hill is also called Snowy Hill. It is available at the end of October until the end of November every year. When the wildflower season blooming on the hillsides. It was beautiful grass. Bringing a wild beauty, an extraordinary vitality pink color covers each hill. This grass is called snow grass due to every morning when the mist falling down, At this time, the scenery here is combined of the pink color and the mist color to make it like a snowy place. The color of subtle gentleness. If you want to admire those beautiful snowflakes. Then you have to get in this" golden valley area " early before the sun shines at that time white dewdrops those will cover a whole hill.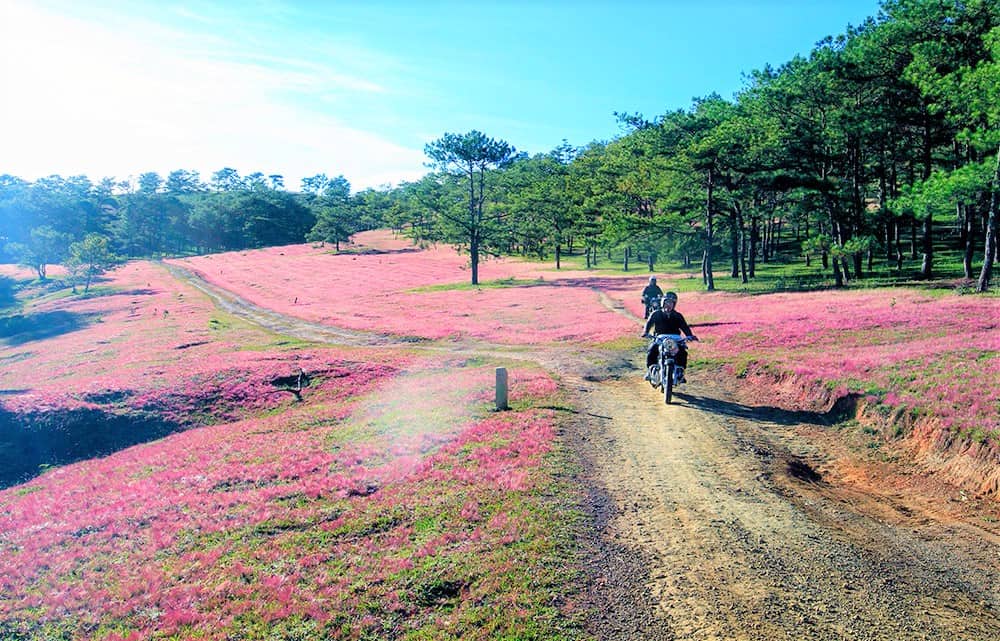 To visit this place you can go by taxi. but it quite far from the town and no taxi to come back. So you need to deal with the driver to have the best cost and wait for you to come back.
If you need want to visit this place and also more other interesting places in Dalat. You can hire our private car with a driver to be freer and relax with a cheaper and most economical way.