DIEN HONG PARK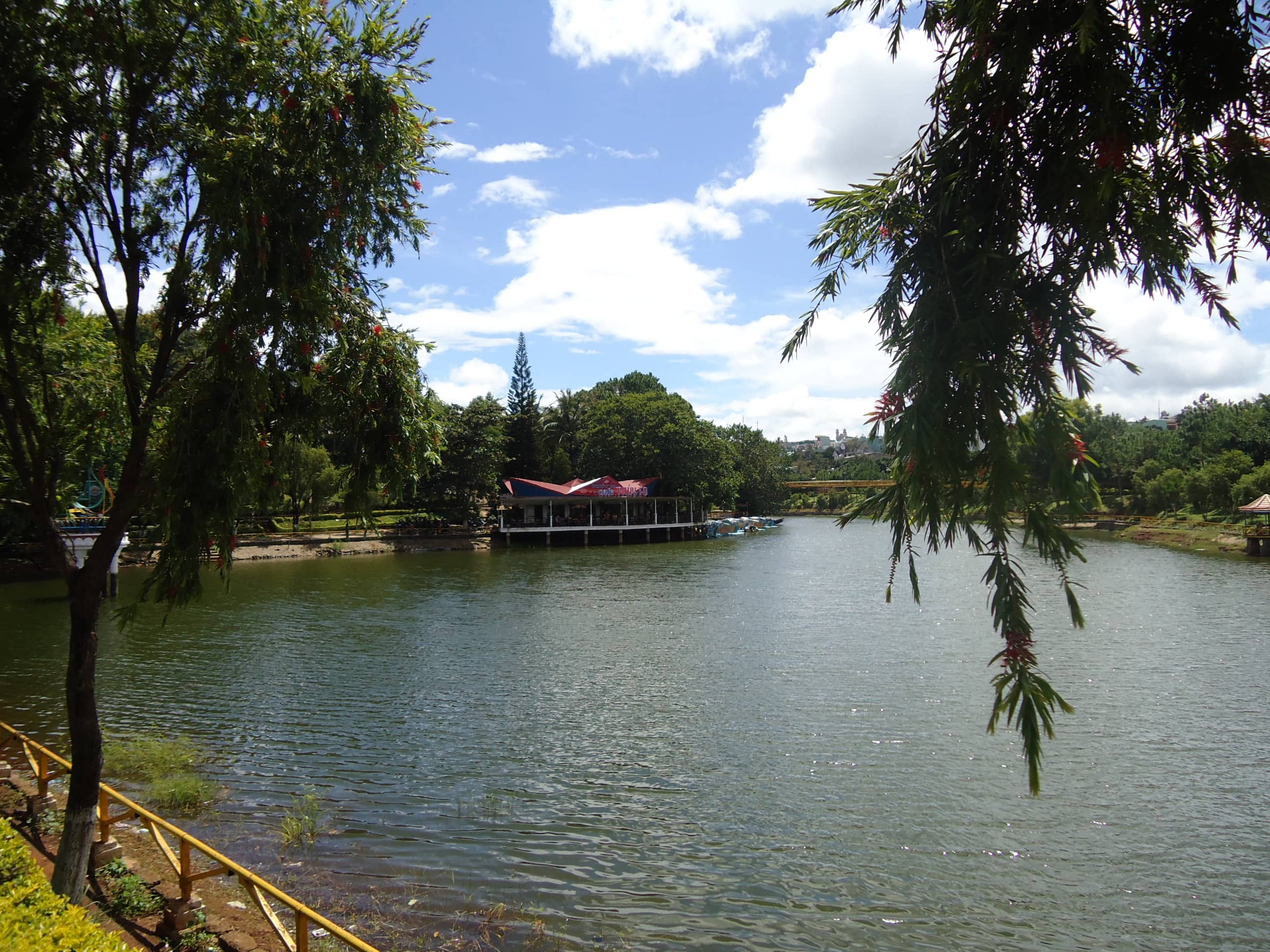 DIEN HONG TOURIST SIGHT or also called DIEN HONG PARK has located inside Pleiku; 1,5 km from the central post office in the South. The park has an area of 12,3 hectares, in which 2 hectares of the water surface is made into a beautiful landscape with lakes, woods, animal cages, decorated gardens, restaurants, inns, (with lovely rooms in the form of bungalows)... All of these are suitable for visitors who like to have a walk in the evening, have some coffee and enjoy the specials of the Western Highlands.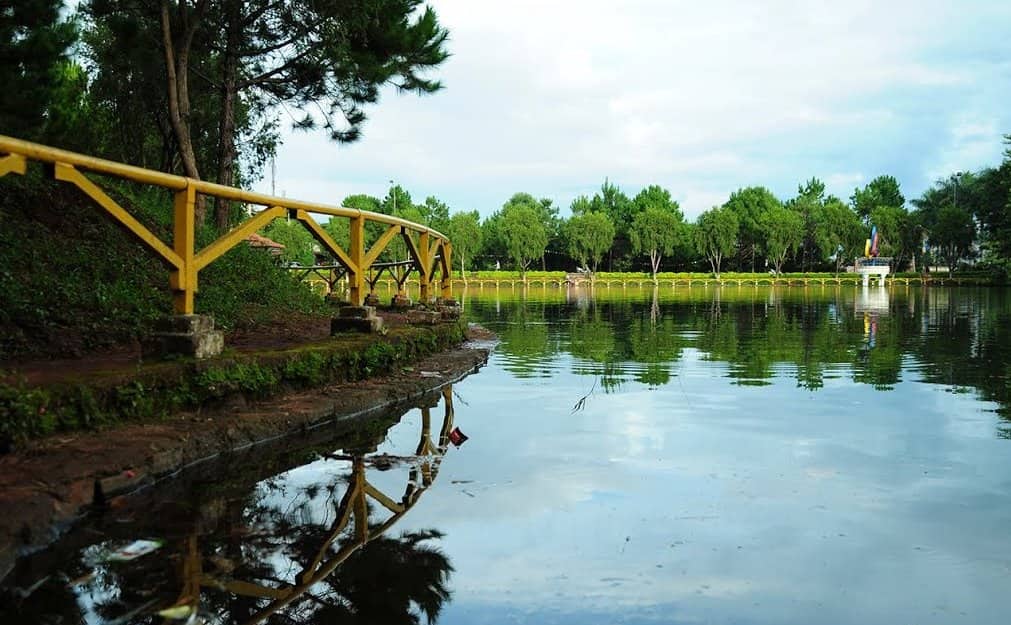 at the First time come to Gia Lai and also the first time to Dien Hong park, tourists cannot avoid feeling impressed by the color of the Central Highlands are gathered here: from the cultural life of her children ethnic, Rong house, gong ... to the beauty of mountains and forests.
Dien Hong Park
The gate leading to Dien Hong Park
From the entrance, visitors will be overwhelmed by the deep blue lake with many trees around the shore. Walk about 300m, to the main area of ​​the park - Ho Dien Hong Tourist Village. This is the ideal stopover for visitors to visit, work and meeting place is quite impressive for young people want to meet, chatting talk.
Dien Hong Park
Beautiful scene of Ho Duc An in Dien Hong park
Right on the left side of the aisle is the reception area, guest house. Walk to the right, along the lake is the dining area, refreshing coffee on the boathouse. Come here do not forget to enjoy a cup of coffee Tay Nguyen delicious, bold. If you do not like to go to the boathouse you can still sit down the aisle, watch the blue lake and hear the birds singing harmony.
Dien Hong Park
Stop at Tay Nguyen cafe in Dien Hong Park
The bungalows are located around the lake and are a great place to stay. The bungalow is traditional Indian style house with a small, separate shape, but inside is fully equipped.
Dien Hong Park
A row of bungalows on the banks of Ho Duc An
Follow the path, you will go to the botanical garden, with many strange plants. Although you come here in any season, this garden is always filled with flowers and bees, butterflies. After the botanical garden is to cradle the crocodile, followed by the cages, turtles, monkeys, and chamois.